This post may contain affiliate links which may give us a commission at no additional cost to you. As an Amazon Associate we earn from qualifying purchases.
Don't laugh at the title! We know there is a lot of chatter around the lack of engagement on Instagram. And you are probably wondering if it's even possible based on the current algorithm to get people to see your content let alone engage with it. Fret not, while it may not be easy to boost engagement on Instagram it's not impossible if you have a plan and patience.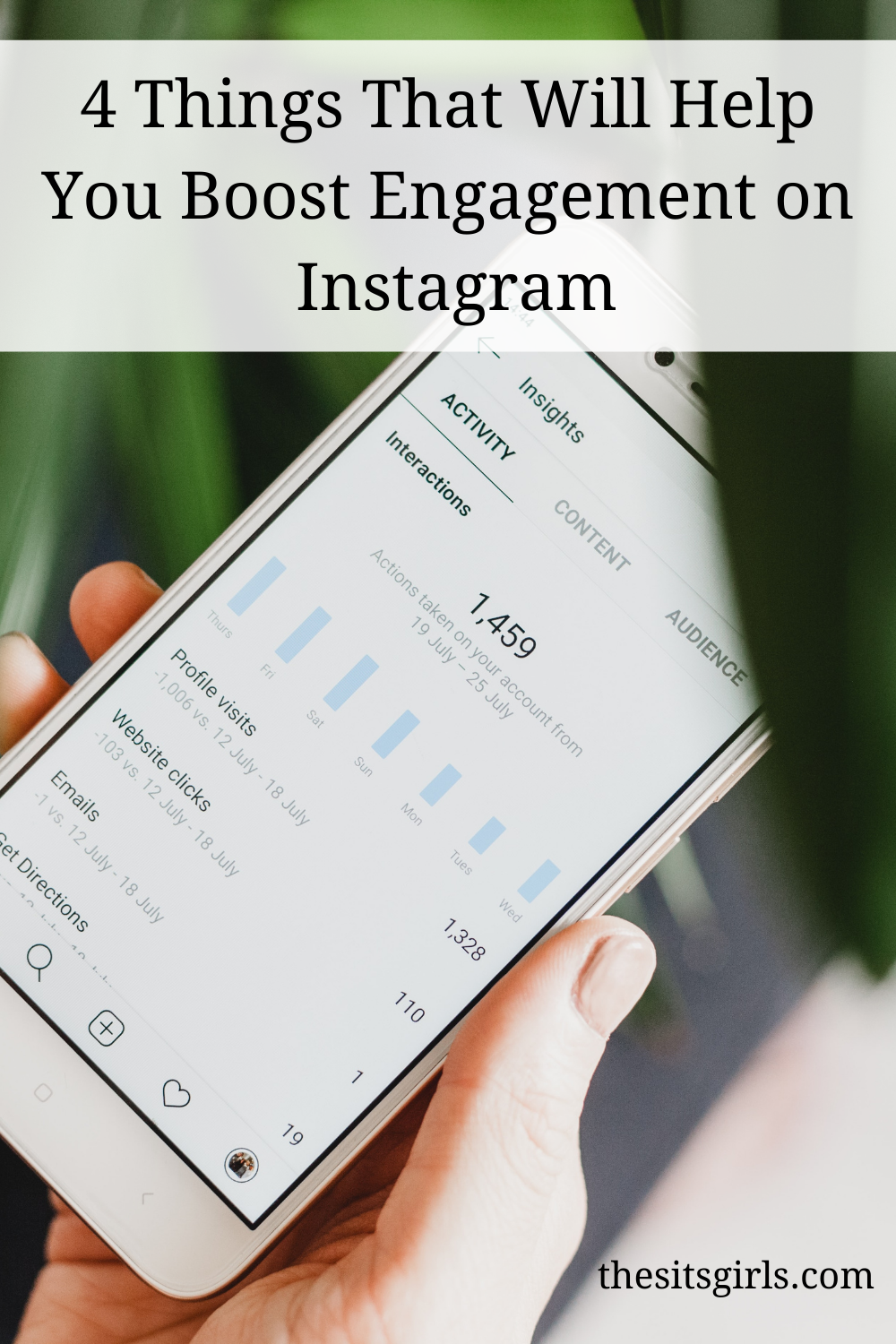 4 Things That Will Help You Boost Engagement On Instagram
When talking about engagement on Instagram, look at it as a whole. You want to consider your Reels as well as your static content as viable contributors to boosting your overall content engagement. They aren't independent of one another, but when used together can make you work smarter not harder.
1. Don't Post and Ghost
Immediately after posting, stick around for about 20 minutes to respond to the first comments you receive. These early interactions may tell Instagram that your content is doing well right away, sparking the algorithm to show the content to more people.
In your responses, try asking a question that may prompt the original commenter to come back and start a discussion with you.
2. Cross-Promote
That awesome Reel you created should be shared in your Stories as well as posted to your feed. There are some people that only look at Reels and there are others that only look at Stories, and then those that only scroll their feed.
Make sure your content is showing up on all three sides of Instagram for maximum exposure and engagement.
3. Ask for Feedback
Need help picking out a dress for date night? Throw up a poll asking for input, utilizing the Stories poll and quiz features is a great way to drum up authentic engagement. If you are planning a few home projects make it a series where people are excited to come to see what you're doing and offer their input.
Instagram by nature is not as comment-driven as TikTok, so you'll need to solicit responses. Ask questions in your feed captions. Think about controversial or pop culture topics where people will have an opinion. Keep in mind the shorter the response the better. Yes or no questions will likely generate more engagement than an open-ended question but longer-form answers also create a dialogue between commenters as they interact with one another, all adding to your engagement rate.
4. Post Frequently
When, and if all else fails, the law of probability says the more you post the higher your engagement rate will be. Don't be discouraged by low engagement on a single post, a little engagement on posts here and there adds up and impacts your overall engagement rate. We know it can be discouraging to see little engagement on posts that you've spent time on but unfortunately, that's how the algorithm is working. The best way to look at it is to see what you can do with what you've been given and posting more will help.
Tip: Our weekly Instagram posting schedule can help to keep you on track with frequent posting.
Figuring out Instagram is not anything I think we'll unravel in this lifetime but we can try! Be strategic with your content, utilizing the tools provided to you within the platform as well as crafting your responses and captions to draw your audience in.
Go forth and engage!