This post may contain affiliate links which may give us a commission at no additional cost to you. As an Amazon Associate we earn from qualifying purchases.
I avoided using Instagram for a very long time because I didn't know how to use it. I also didn't like the fact that it could only be used on your mobile, so I stuck with Facebook. But in this day and age, if you have a business, you have to be everywhere. There are so many free social media sites out there, you really should take advantage of them!
About a year and half ago I started an Instagram account, and these are the things I noticed straight away:
As soon as my account was opened I gained a couple of followers before I even put up a photo. Hmmm that was a bit odd, but I was pretty happy about it, so I followed them as a common courtesy. What you will realize yourself is once you have followed them, they will unfollow you! It seems to be a little trick that some Instagramer's do to gain more followers. Yes, I admit I was hurt. But hey, it's Instagram, and I can get over it pretty fast.
You will be continuously losing followers. Every morning when I woke up and checked Instagram I saw that my number of followers had dropped, which was disheartening but it just meant that I had to work a bit harder.
If you put up a photo with no hashtags, it is not going to get a lot of likes (unless you already have a huge following, like celebrities).
The last thing I noticed was, there was a lot of TERRIBLE photos on Instagram.
I am no way an expert on Instagram, as I am still learning, but I just want to share some things that I have learned that you can also do.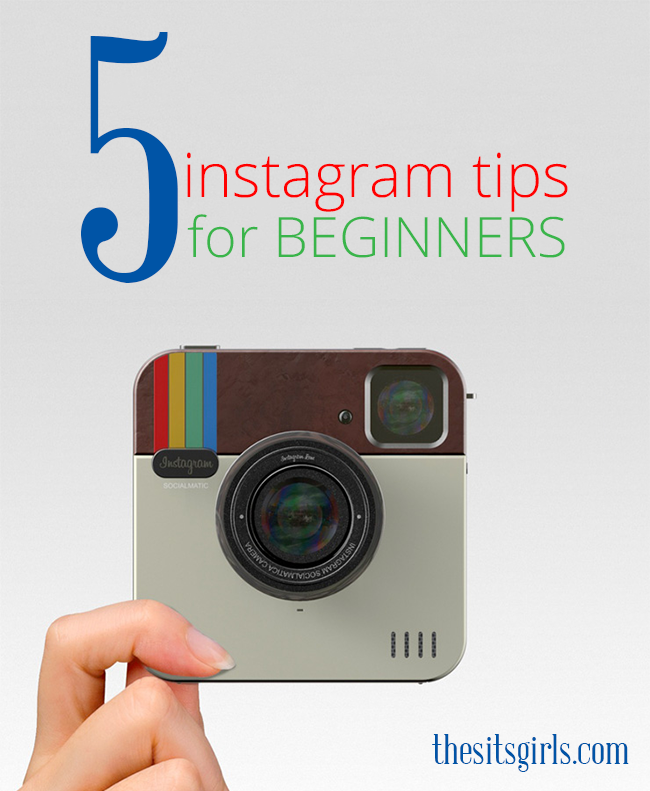 5 Tips To Help You Get Started On Instagram
Here are a few beginner tips to build your Instagram presence.
1. Be consistent
Make sure that you put up at least 1 image a day, otherwise your followers will see your account as being inactive and stop following you.
2. Follow others and like their pictures
When you follow or like other Instagram pictures, the owner of that account will get an alert. Most of the time they will go into your profile to check out your photos, and they may either start following you or like some of your images.
3. Just say no to blurry pictures
Instagram is all visual, and blurry pictures are just pointless. Even if the photo was taken at the most amazing concert EVER, don't put it up just to show that you were there. When people look at your Instagram, all they will see is a bad photo.
4. Use hashtags
This helps people search and see your pictures. When I first started out it was hard to think of which hashtags to use that would get images seen, so I was so happy when I found the phone app TagsForLikes. It groups the most popular hashtags used on Instagram and all you have to do is copy and paste them into your pictures. I've gotten more likes than normal by using this app, plus it's free.
5. Write an Instagram Bio
You only get a small amount of space under your profile picture to write a brief bio, but make sure that you do write something. I've seen a few where they have left it blank and just placed a website url, now this is fine if you are Beyonce, but if you're not as well known as her, it will make people click the back button pretty quickly. No one is going to take the time searching for who you are, what you do or what your Instagram is about.
I hope these tips have helped guide you with starting your Instagram account.
Now take some pretty picture and go share them!
Author Bio: Charlie Dulcet
Charlie Dulcet is the founder and creator of charliedulcet.com, a fashion, beauty, travel, and lifestyle blog based in Melbourne Australia. The blog started when she first began making jewellery out of dollhouse miniatures and now has expanded. She is a fashion enthusiast, amateur photographer and loves travelling. She also has a business with her sister called Gingerbread Corner where they make decorative cookies for weddings, birthdays and other special occasions.
Looking for more Instagram advice? Check out these posts to learn how to grow your Instagram following and get more likes and how to regram pictures on Instagram.