This post may contain affiliate links which may give us a commission at no additional cost to you. As an Amazon Associate we earn from qualifying purchases.
How much business on Pinterest are you managing? Many brands are reporting that Pinterest drives more traffic to their websites than LinkedIn, Google+ and YouTube, combined! That means huge exposure to new customers, clients and sales.
But, in order to succeed, you need to make sure you are steering clear of the biggest mistake a business on Pinterest is making.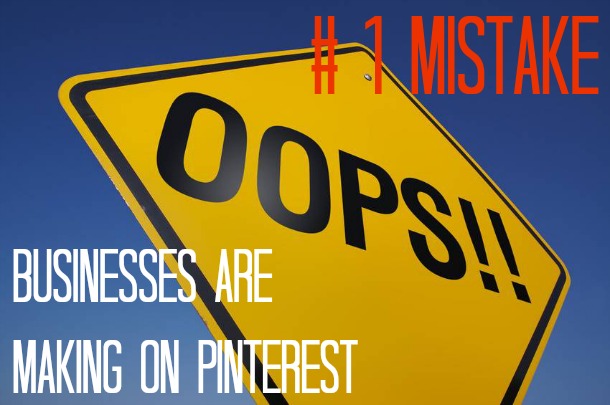 #1 Mistake a Business on Pinterest is Making
Pinterest is all about sharing your interests and what you love! It's about discovering new products, new services and new brands.
It only makes sense to think that if you are using Pinterest, you should create boards that are all about your interests and what you like.
But that's where most entrepreneurs get Pinterest wrong.
If you are conducting business on Pinterest, either to promote your books, your services, your website or your programs, you should be creating boards around what your TARGET MARKET & AUDIENCE is or might be interested in, not what YOU are interested in!
It might seem counter intuitive, but if you are trying to promote your fashion brand on Pinterest, it doesn't make sense for you to create boards around your favorite recipes. There is one exception and that is unless, for example, those recipes are relevant to your target market's lifestyle.
Read Full Post Here: The #1 Mistake Entrepreneurs Make When Using Pinterest