This post may contain affiliate links which may give us a commission at no additional cost to you. As an Amazon Associate we earn from qualifying purchases.
Today's She Says, She Says question is: Does your Klout score matter?
Last week, Klout made some changes to the way it calculates an individual's Klout score. And boy, Twitter lit up over it – with people mainly angry about their hard-earned scores having dropped.
What Is Klout Score and Does it Really Matter?
For those of you that don't know about Klout, it's a measurement tool for someone's social media influence. Think of it like a Nielsen rating for bloggers, or anyone using social media, for that matter. The higher your Klout score, the more "influential" you are said to be.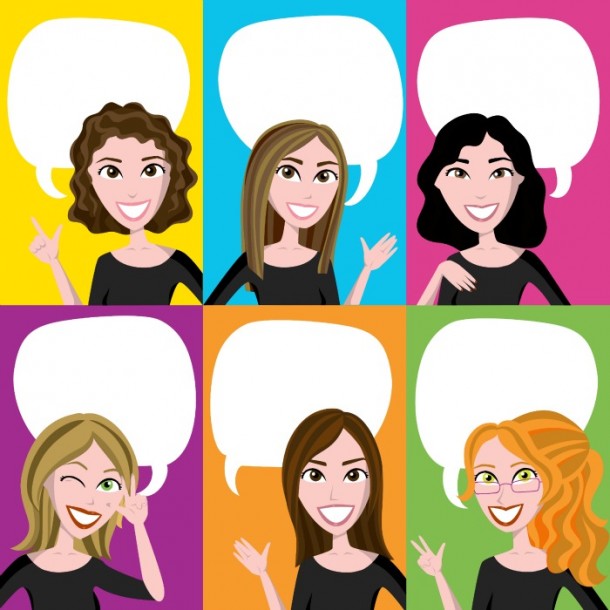 There are several components that go into your Klout score, and Klout is now trying to make these components, and your overall score, a better indicator of your influence.
If you're on Twitter for any length of time, you'll see people excitedly tweeting about Klout Perks they've received because they've been identified as influential on a particular topic. I was thrilled to get a Klout Perk for Sharpie markers and actually happy NOT to get one for an underarm deodorant (after all, I really don't want to be influential about body odor).
But what does it all really mean? Who's to say that I am more influential about anything than someone else just because I tweet about it?
Does it matter?
There are aspects to Klout that make a ton of sense. One of the topics I'm influential about is social media, because I write a lot of blogging and social media how-to posts on my blog. They tend to get retweeted more than my posts on parenting, so it would make sense that I am considered influential within my circle of tweeters.
But a friend of mine is labeled as influential about Minnesota – even though she doesn't live there and has never tweeted about it. Her only conclusion is that she tweets about her twin daughters…and Klout attributes "twins" to Minnesota.
Who Is Influential According to Klout And Why?
Let's take a look at the most influential women tweeters according to Klout score.
Don't get me wrong. I love me some Lady Gaga, but if I'm considering what novel to read next, or get inspirational ideas, I am not going to read Lady Gaga's tome or put on a meat dress. I'm going to go to Oprah first. Yet Oprah's a paltry 5 compared to Lady Gaga, sitting up there at the top of the Klout pile.
And should we be concerned at all that celebrities are considered more influential than some of our nation's top political leaders? What does this say about where we place our definitions of influence and value?
Klout seems to be trying to better calibrate for some of this. But some of our friends in social media like Aliza Sherman say Klout is nothing but a game. We want to hear from you!
Is Klout something you care about?
Do you think it accurately measures online influence? Or is it more a reflection of our cultural preferences than anything else?
More Posts About Social Media
Check these additional posts out that talk about sharing your content on the social web.