This post may contain affiliate links which may give us a commission at no additional cost to you. As an Amazon Associate we earn from qualifying purchases.
If you blog, Facebook has made it incredibly easy for readers to follow your work as an author with Facebook Authorship. Essentially, when you implement the Author Tag on your site, you'll receive a clickable byline in a story preview in the News Feed that links to either your Facebook page or profile.
Facebook says this will,"make it easy for Facebook readers to start following the author of an article they just read and enjoyed."
Isn't that great?
Here's what the byline looks like on a recent post: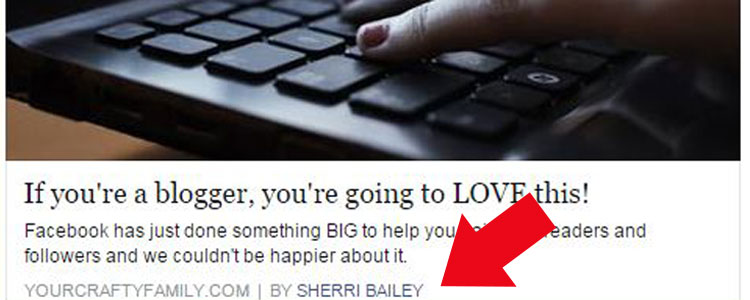 If a Facebook readers sees content in their newsfeed and they haven't already liked or followed the author or blog, beneath the byline and to the right they would see a call to action button they can click to immediately"Follow" or "Like."
Why the different choices?
Well, if my personal Facebook profile was my brand, and I allowed people to follow me (without being friends), readers would see the "Follow" button.
I keep my personal Facebook profile locked down pretty tight and it's certainly not my brand. Instead, I have a Facebook page that serves as my brand (it's also my name), so readers will see a "Like" button beneath my byline when something I've written shows up in their newsfeed.
If I wanted, I could use the Facebook page for a blog and instead of my name it would say, "By Your Crafty Family." If a reader clicks that byline link they would be taken to the Your Crafty Family Facebook page.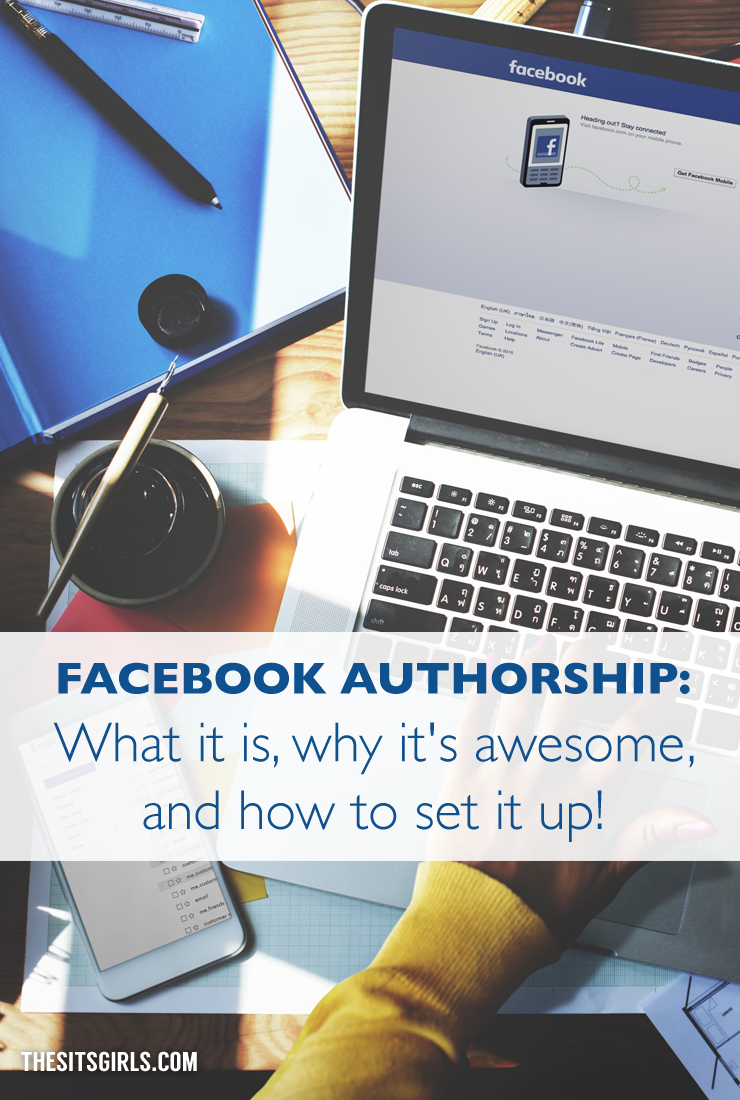 How To Set Up Facebook Authorship
*These instructions are for WordPress users with Yoast SEO enabled.
1. Beneath your Yoast SEO tab, click on SOCIAL.
2. Click on FACEBOOK (inside the Yoast tab). Check the box next to OPEN GRAPH META DATA.
3. Go to USERS (usually found beneath Appearance and Plugins in WordPress) and choose your own profile.
4. Copy & paste your Facebook URL in the space where it says FACEBOOK PROFILE URL. Again, this can be your author page, your blog page, or your personal profile.
That's it! Your Facebook Authorship is set up and will begin working immediately.
Totally painless to get moving with Facebook Authorship, right?
Author Bio: Sher Bailey
Sher Bailey is a writer who loves to laugh, travel, and drool over incredible DIY & craft projects.