This post may contain affiliate links which may give us a commission at no additional cost to you. As an Amazon Associate we earn from qualifying purchases.
Facebook announced new rules for people who publish sponsored content on their Facebook pages late last week. Before we dive into the Facebook branded content policy update, let's take a look at Facebook's history with branded content.
Branded Content is Facebook-speak for sponsored posts, as stated in their Branded Content Guidelines: "We define branded content as a creator or publisher's content that features or is influenced by a business partner for an exchange of value."
Last year Facebook rolled out new rules and a branded content tool to use when posting branded content to a page. The tool was limited to pages with blue check verification. Influencers and page owners immediately began applying for verification, with mixed results. We saw huge pages with over 1 million followers turned down, and small pages with only a few thousand approved, and then, a few months ago, they took away the ability to apply for verification. This was frustrating to page owners who had not yet received verification, but wanted to be able to share branded content.
Enter the newly updated branded content rules…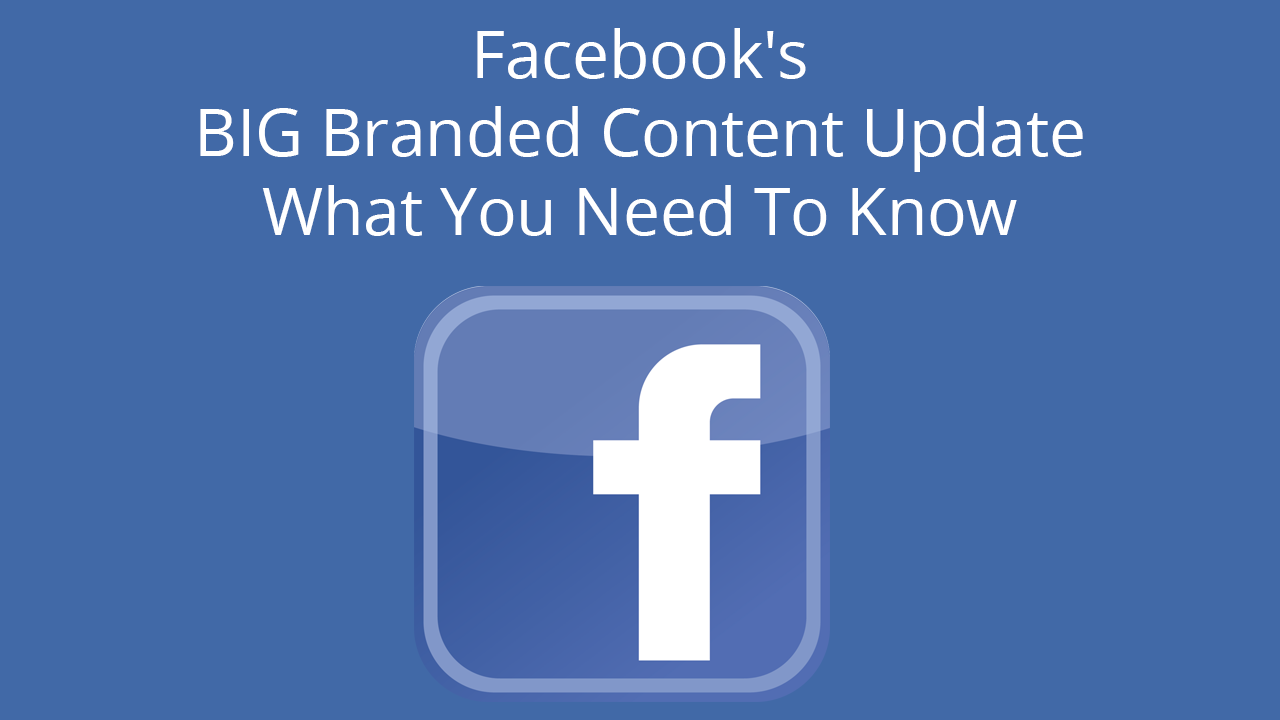 What You Need To Know About Facebook's Big Branded Content Update
Facebook has decided to make the branded content handshake tool available to pages that aren't verified. The Facebook branded content tool application can be found here. You will be asked to choose the page on which you would like to share branded content from a dropdown of all the pages you admin.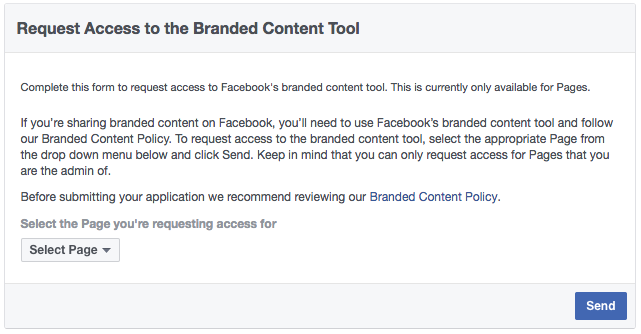 When you click send on the request, you will get a pop up box telling you Facebook will process your request in 2 business days, and you will be notified if accepted. This notification will appear in your regular Facebook notifications, as well as in the support inbox for the page which requested access to the branded content tool.
The Updated Facebook Branded Content Policy
It's important to read through the entire branded content policy to make sure you are not violating Facebook's rules before you create a branded post on your page.
What happens if your post doesn't follow the rules? Facebook says:
Pages that post branded content in violation of our policies will get a notification letting them know what needs to be corrected. We will no longer remove violating posts; instead, violating posts will still appear on a publisher's Page, but will be hidden from News Feed. Publishers can restore News Feed visibility by fixing the violation.
How To Use The Facebook Branded Content Tool
Once your page is approved for the branded content tool, you will see a new icon that looks like a handshake when you compose a post on your page.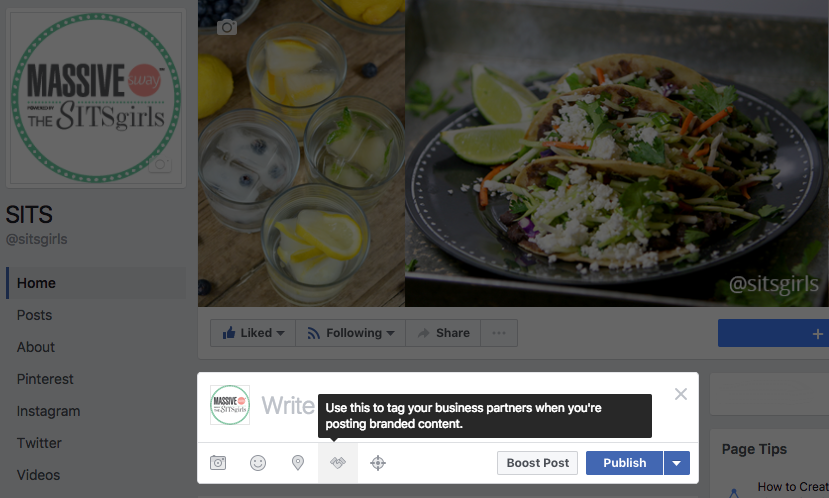 Click on the handshake icon to tag your sponsor's page.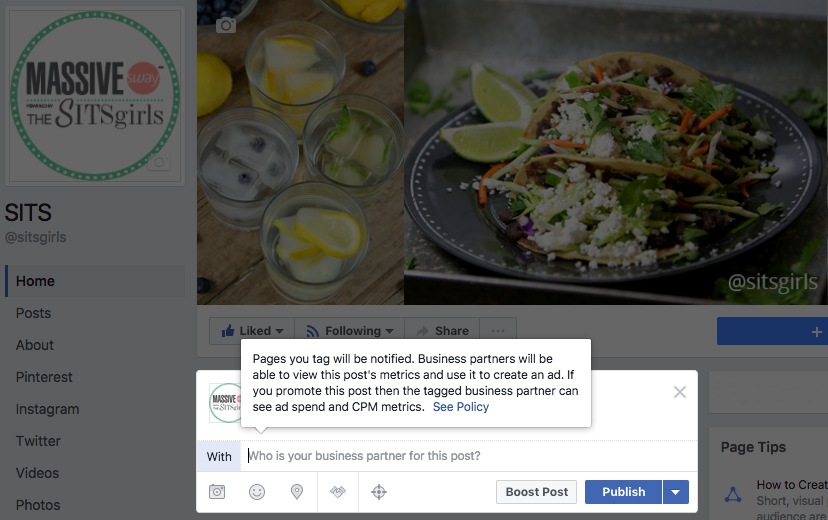 The post will show up in your followers feeds with the sponsor's page linked and will include the word "paid" by the time stamp.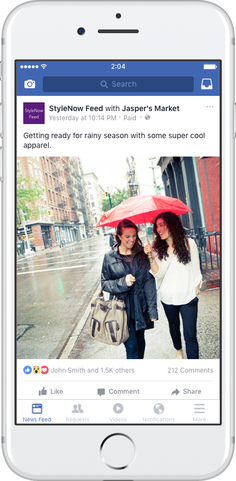 Important note about disclosures: You still need to follow the FTC guidelines for sponsored social shares and include "AD" or "sponsored" in your post. If your post includes a link, the disclosure must appear before the link.
The sponsor will be able to see the same analytics for your Facebook post that you see as a page admin. They will also have the option of creating an ad with your post (boosting it).
So far, we are seeing pages get approved very quickly, within the two business days, so hopefully you won't have to wait long after submitting your request for the tool. It will be important to have this in place when you are sharing branded content on Facebook moving forward.
Have you started using the Facebook branded content tool on your page? Share your experiences in the comments. We'd love to hear about any issues or successes you have had with branded content on your pages.