This post may contain affiliate links which may give us a commission at no additional cost to you. As an Amazon Associate we earn from qualifying purchases.
I'm kinda in love with Facebook fan pages, especially when it comes to those that bring the "wow" factor.  Fan pages that are colorful, attention grabbing, and get users interacting on their page are really something to see.
Here are a few examples…
Uses a transparent overlay as a landing page, which falls away once you like the page.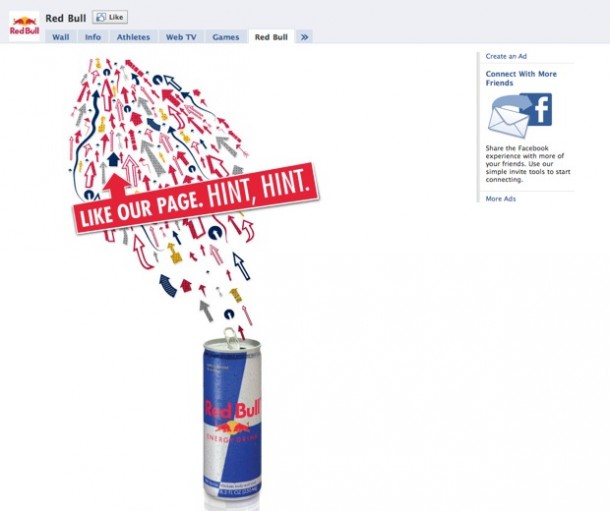 Integrates an upcoming event, such as Earth Day, to get users to think green and interact on their page.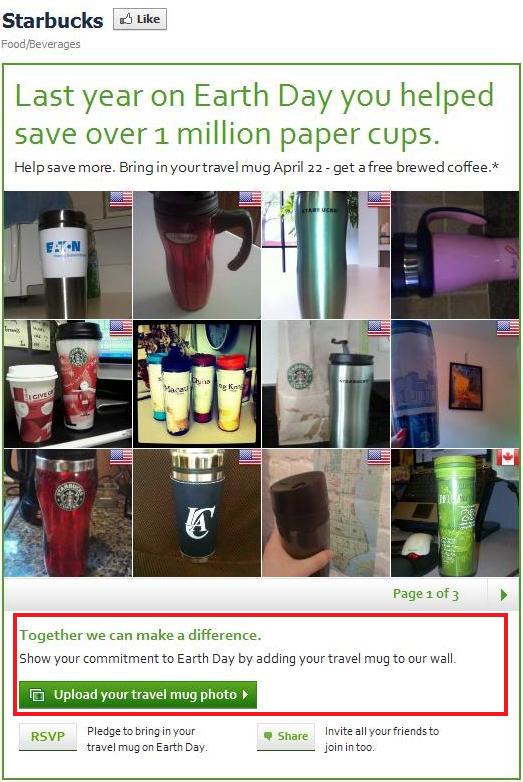 Created a virtual "store front" that enables users to click through to their website and shop.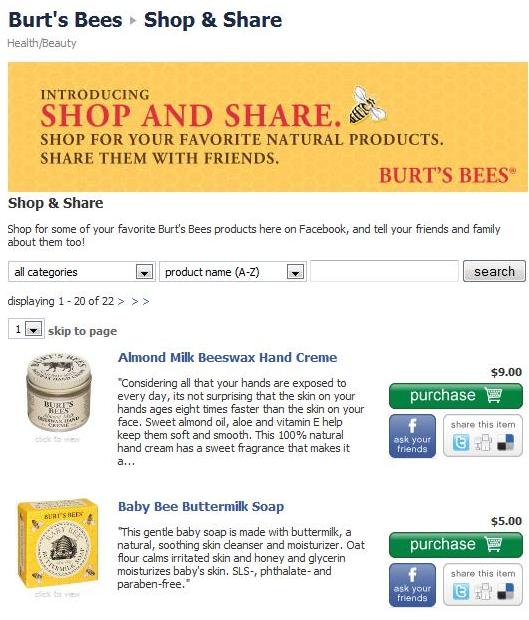 Taking their tagline, "Taste the Rainbow", to new levels by encouraging fans to "Find the Rainbow" and "Fame the Rainbow".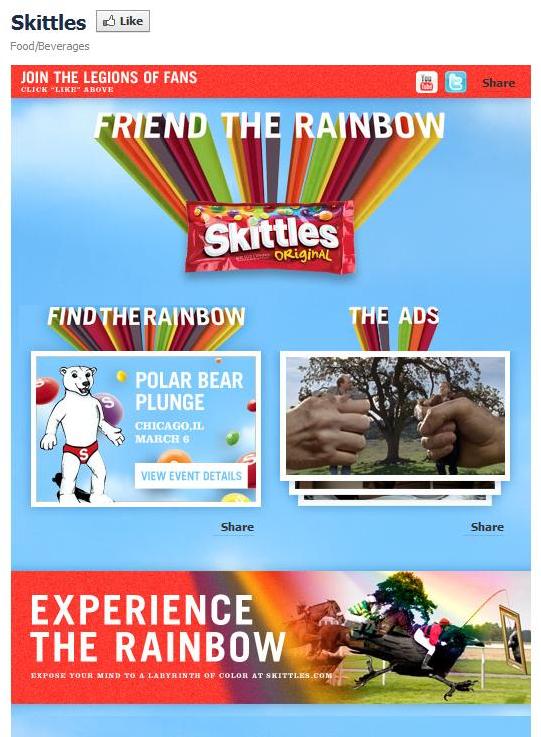 What is it that these brands are doing so well?
They are engaging their audience. More specifically, they are getting consumers to have an organic conversation around their product for relatively little money when compared to traditional media, such as television or magazines.
And what we need to do is learn from them.
Yesterday, on our Facebook fan page, I mentioned that we were planning to publish a post focusing on Facebook and asked our readers what they would like to know.
This is what you had to say…
I have people that are both on my fan page and my personal Facebook friends… sometimes I don't know if it is overkill to post in both places.. not sure… but I have some people that are only personal Facebook friends, and not on my fan page. What's a girl to do?
-Cori
First off, congratulations! You have a Facebook fan page for your blog. That's a huge step! It means that you are ready to create conversation simply around your website. Now that you've made this progress, keep your two spaces neat and tidy. Build your community of fans for your blog on your Facebook fan page.  Unless you have something incredibly special or "big" happening, keep the conversation about your blog separate from your personal page.
If someone is a personal friend, and not a fan, there is probably a reason.  Respect their decision.
How do I get people to interact?
– Lindsey
Think of the answer to this question in terms of your blog: How do you get people to interact there?
Now apply these same ideas to your Facebook fan page.
Here are a few suggestions: Ask a question, say something funny, comment on other pages using your fan page profile, post a picture, start a poll, or perhaps even create an event and invite participants.
Becoming proficient at the art of conversation is essential in social media.  Put these skills to use on your fan page.
One lesson that we can learn from companies such as Starbucks is to encourage your fans to get involved.  For Earth Day, Starbucks is asking its fans to upload pictures of their travel mug.  Not only is this a fantastic way for consumers to organically get involved on Facebook, but it helps Starbucks to capitalize on the "social media effect."  In other words, each time a user uploads a picture to the Starbucks fan page, a note appears in their personal profile, telling everyone in their network what they've been up to.  People naturally click over to see what's happening.
Giveaways and sweepstakes. What are the darn rules?
– Single Life 2 Married Wife
Giveaways are a great way to promote your blog…in blogland.  On Facebook, the rules become a bit more tricky.  Here's what you need to know:
Anytime you run a "promotion" which concludes with you picking a winner, you are subject to Facebook's Promotion Guidelines.
You cannot run a contest on Facebook unless it is administered using a third party app.  Period.  This is because Facebook does not want to be liable for your giveaway.
To learn more about the in's and out's of contests on Facebook, we recommend you read, Facebook Promotions: What You Need to Know by Mari Smith on Social Media Examiner.  It is far and away the most comprehensive article on the subject we've seen.
How do I integrate my blog posts so that my Facebook fans get it automatically?
– Dorangela
You can easily set up your blog posts to automatically publish to your Facebook fan page.  Our BFF, Laurie from Tip Junkie, has her page set up this way…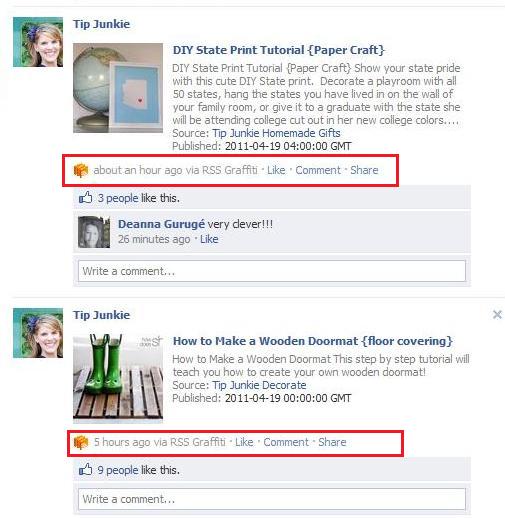 These applications, known as RSS or Content apps, include:
Join us next time when we tackle custom landing/welcome pages for Facebook fan pages. It is a post onto itself!
To read more on what we've had to say on Facebook, check out these posts: