This post may contain affiliate links which may give us a commission at no additional cost to you. As an Amazon Associate we earn from qualifying purchases.
Does Facebook scare you? All the algorithm changes, what to share, what not to share, when to share, so much sharing. It is hard to keep everything straight. If you have wished for a list of Facebook hacks to help you make sense of the nonsense, today is your lucky day!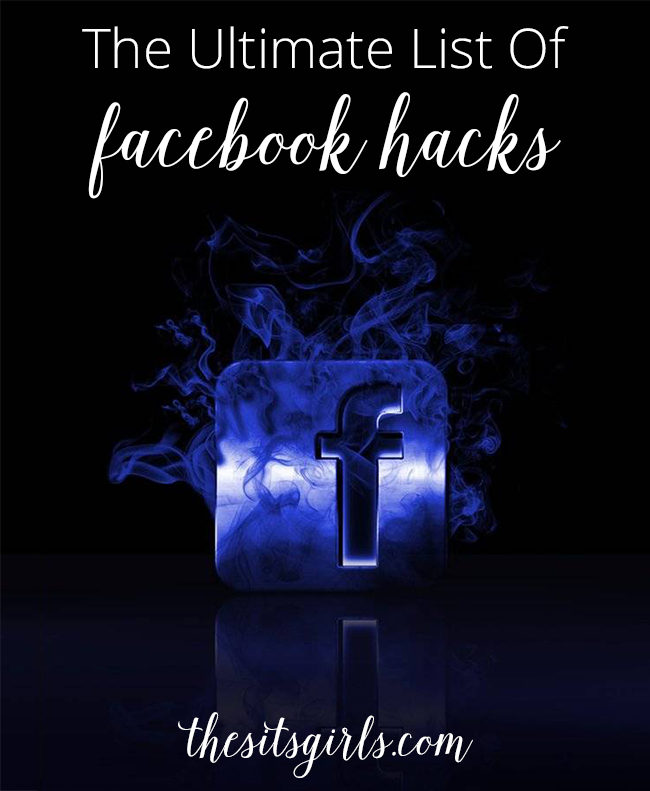 The Ultimate List Of Facebook Hacks
Ready to dive into some Facebook hacks?
Let's go, because these 5 hacks are comin' at ya in no particular order!
1. Think mobile and leverage Pinterest
I'll show you what I mean. See what Peg Fitzpatrick does?
Imagine your audience vividly. See how they're consuming your content. Can you picture it? Your ideal reader is at her desk, and receives a notification on Facebook that you've posted something. She doesn't have a second to read it, but she wants to and can't wait.
You've just made it easier for her to keep track of your post by adding a "Pin it for later" option. She clicks the link, pins to her favorite board, and her anxiety level at missing anything you write goes back down. You get more eyeballs on it because she shared it, and she can get back to work before her manager notices she's been fooling around with her smartphone.
2. Share a timely "influencer" post
For whatever reason, I've noticed that when I share a post from one of my big influencers (I'm thinking Guy Kawasaki here), more people get to see the post than if I were to just share the post myself. I'm not talking his content, specifically, but when he shares a productivity post he likes, or a silly meme.
When I share it, engagement on my page goes up. Facebook likes a social person. They reward you for sharing content from others that they see as influencers too. Guy Kawasaki? He has 290,815 Facebook page likes.
Remember #AmazonPrimeDay? Well, that didn't go as well as expected. I'm still out a Kindle Paperwhite. But, I shared something I thought was hilarious, from Buzzfeed on Amazon Prime Day.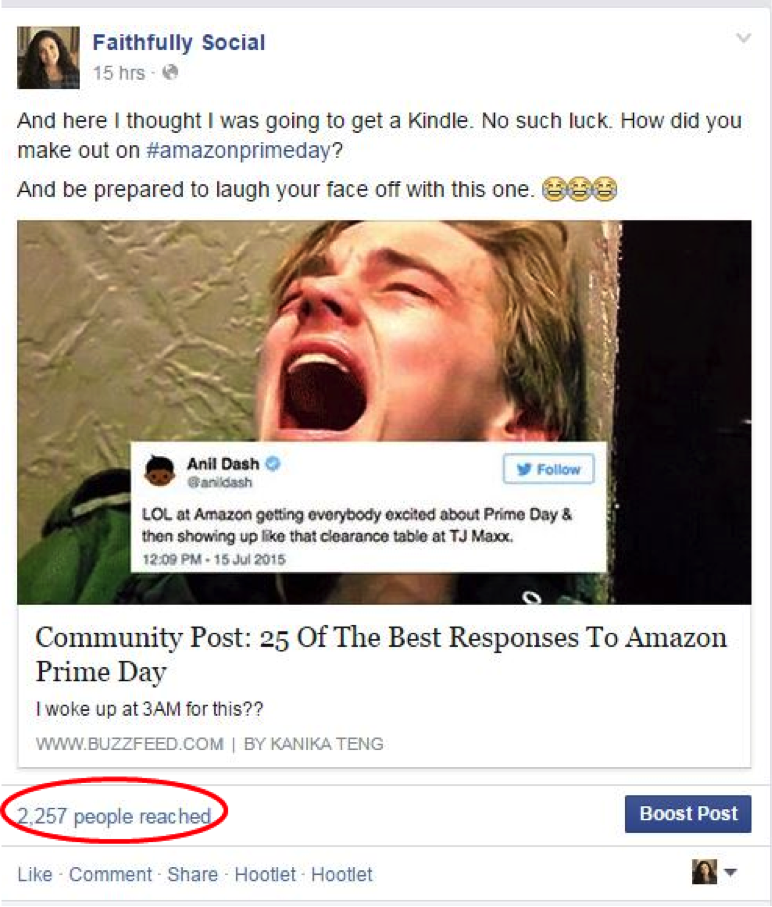 Look at that reach! Here's what I learned by doing it: sharing something timely + relevant + hilarious + hashtag (just 2 or 3 max, please) + influencer = increased reach.
Why is this important? If they're seeing this post, who's to say they won't click through other Facebook posts you are sharing?
Don't just share influencers posts all the time. That's weird. You have to change it up. Facebook is watching, remember?
3. Add info to header images
When you hover over your Facebook header image, do you see anything? Take a look at my Facebook page:

Do you see that description? That's important for Facebook search! Use it. Add a call to action for your email subscriber list, your latest offering, you name it. And guess what? People who come across this will click the image and the links in your description are clickable!
4. Make your page shareable
I know, I preach being accessible and available in real time for your readers. Let's think a little differently on this one, shall we? If you already have a way for people to connect with you via a contact page, social links, etc. you don't necessarily need to receive messages on your page via Facebook. When you remove that option in your settings, you get this awesome share button and isn't that what Facebook loves? Here's how you do it:
Head to the settings in the upper right hand corner of your Facebook page
Find Messages and click the pencil, or edit button.
Uncheck the "Allow people to contact my Page privately by showing the message button" and voila!
You can see the share button on the snapshot of my Facebook page. Now, when people visit your Facebook page, they are nudged, ever so subliminally to share it with their friends!
5. Change your header with the seasons, at least!
As much as we all fear change, subtle ones like Facebook header swaps is just enough change for us not to freak, right? If you're great with Canva, why not add a CTA right in the header with an arrow pointing to the call to action button? You can even change your headers to match your latest offering.
You can also edit that call to action button to any one of these options: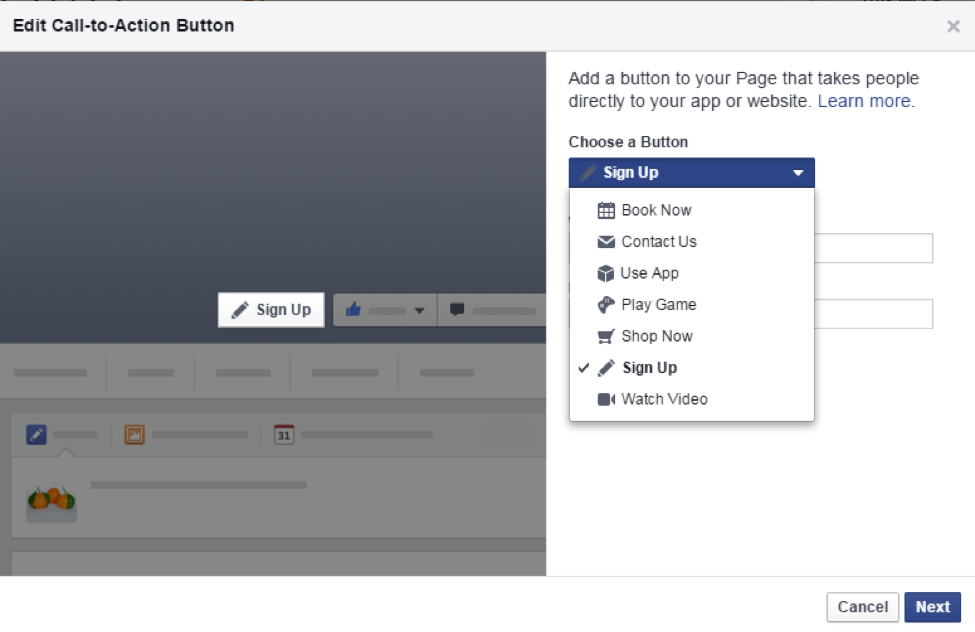 I currently use the "Sign Up" call to action for email subscribers, but you could choose any of those options, create a killer header with arrows to the button and drive people to click! For help with making awesome Facebook headers, I've got you covered with this post from PostPlanner.
Do you have a hack? Let us all know in the comments below. And share the link to your Facebook page along with your Facebook page tips so we can see the things you are doing right!
I think I speak for everyone on this, we'll take all the Facebook help we can get! If you want more Facebook hacks, find out how to add comments to a scheduled Facebook post ahead of time and check out some of our favorite secrets for growing your Facebook page.