This post may contain affiliate links which may give us a commission at no additional cost to you. As an Amazon Associate we earn from qualifying purchases.
Do you wish you could get better views for your Facebook page?
Are you looking for more ways to engage those on your Facebook page without actually paying for Facebook advertising?
Then you will want to use the Facebook Targeting option to gain organic views with those who will more likely be willing to like, comment, or share on these types of posts on your Facebook page.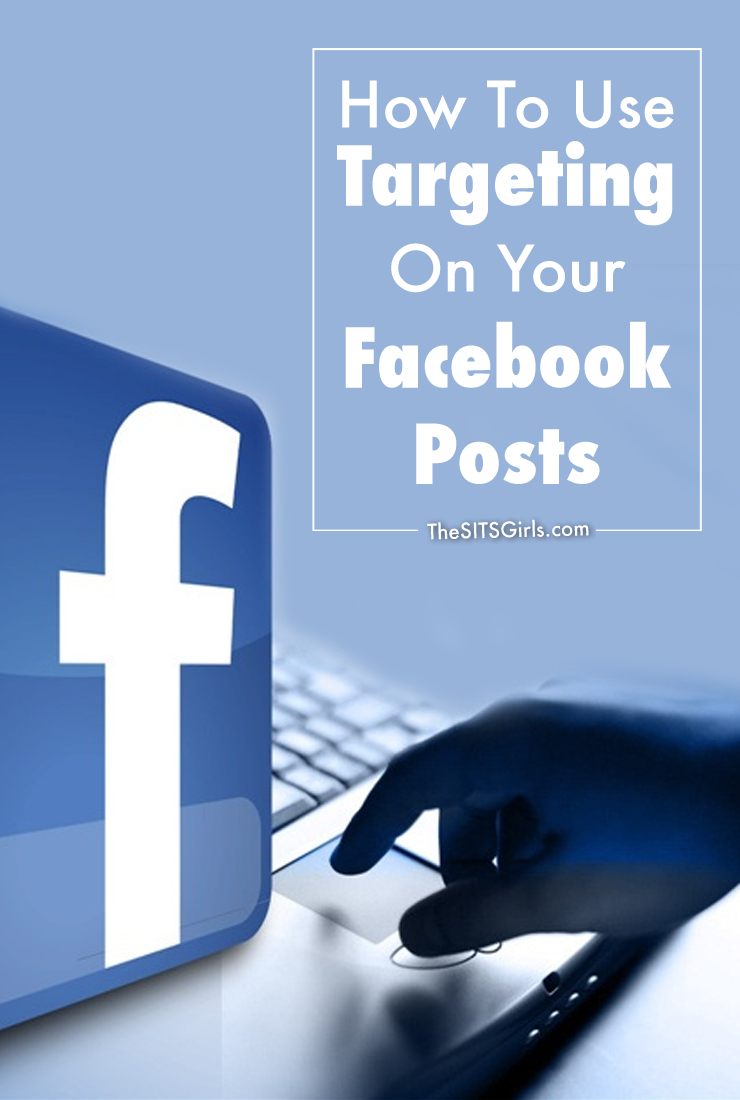 What Exactly Is Facebook Targeting?
Targeting on Facebook allows you to target certain demographics, such as age, gender, relationship, location, or language.  You can also target those with specific interests. Although this is more inline with the paid advertising feature, it can still be used for organic reach, as well.
With Facebook Targeting you can even specify the time and day you want your post to stop showing organically in the news feed.
The only limitation is that when you target here, you must at least be reaching 20 people.
First and foremost for this, you want to make sure that the "Targeting" option is turned on for your page by going into the settings tab on your page and then turning on "Audience Optimization for Posts".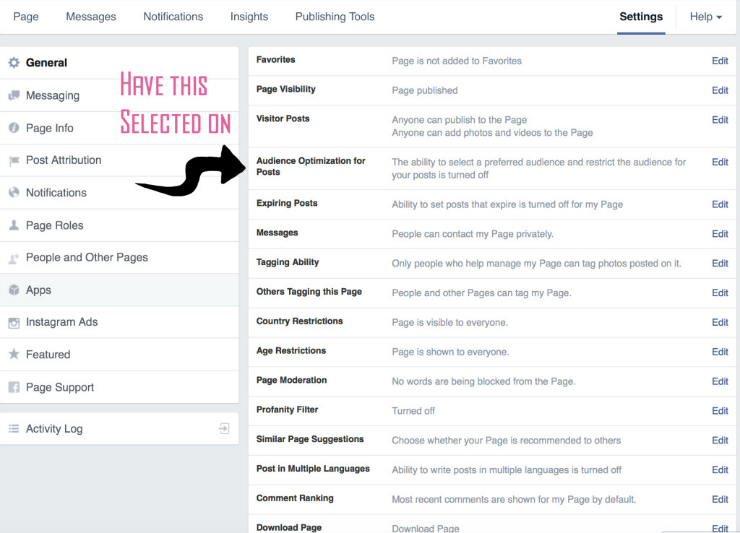 How do you set up Targeting?
First, click on and select the "Targeting Icon" when creating a post from your page. The following post share was an example of a past article I wrote on how to organize your workplace from home.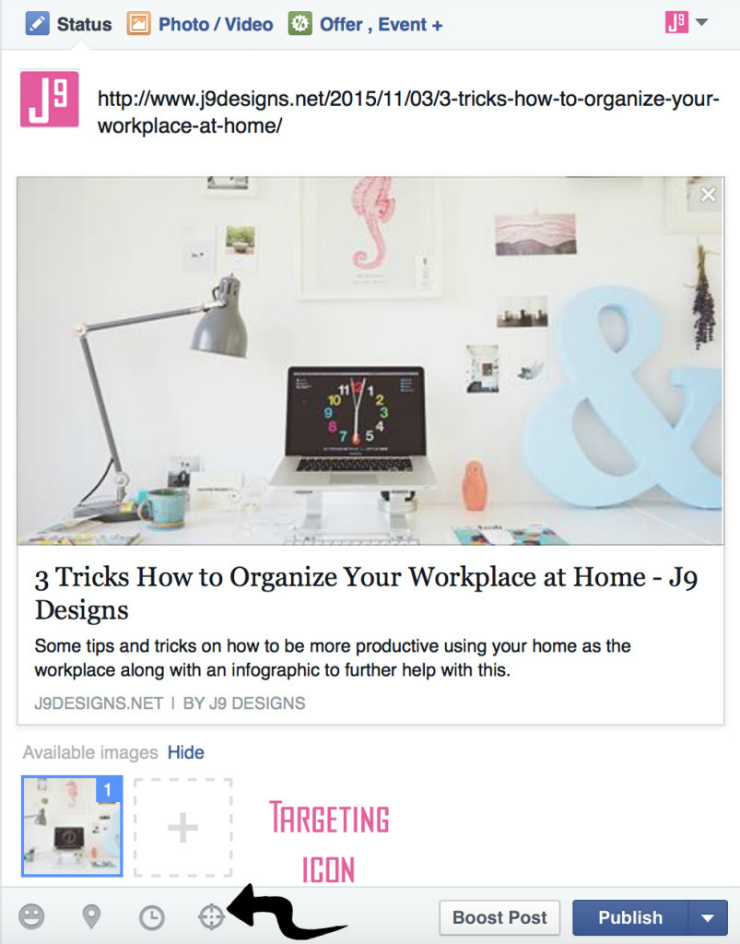 Next, select from the following choices:
Preferred Audience (Interests)
Audience Restrictions (Age, Gender, Location or Language).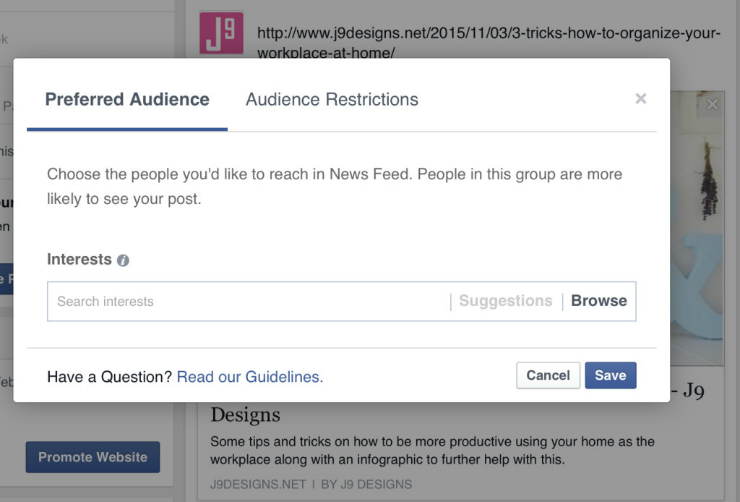 Then you will enter the information for the actual targeting you want to do.
For the following example, I used "Interests," and since this was an article geared towards working from home, made sure my Targeting was geared towards those who do work from home.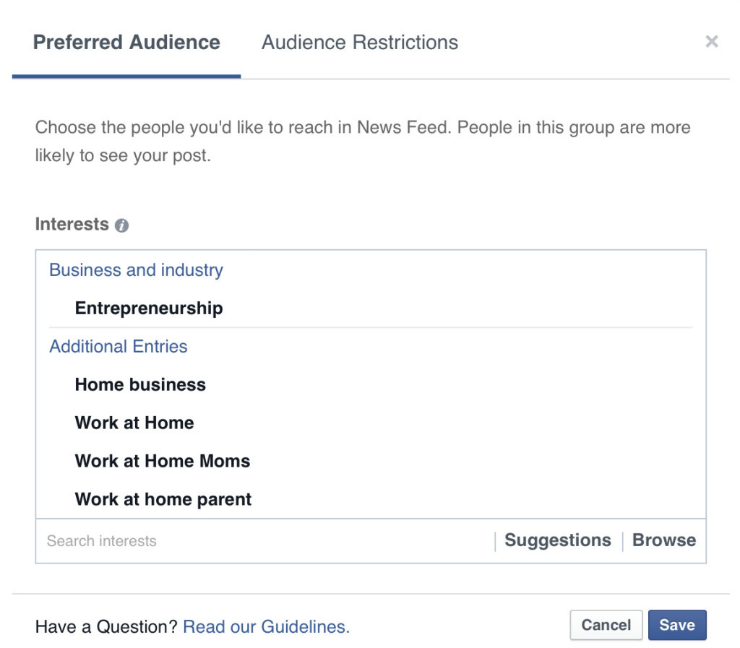 It is truly that simple to target share posts on Facebook. Using this above method, your organic posts (no payment for ads) will only be shown to your fans who have those specific targeting specifications that you selected for free.
If you have any further questions on Facebook Targeting, please feel free to reach out to me.
Keep Reading