This post may contain affiliate links which may give us a commission at no additional cost to you. As an Amazon Associate we earn from qualifying purchases.
All week we've been focused on learning Instagram and how to use this popular tool to give your readers insight into your life.
Now let's take this learning to the next level and understand how to use your Instagram photos to make one of the best Facebook timeline covers around!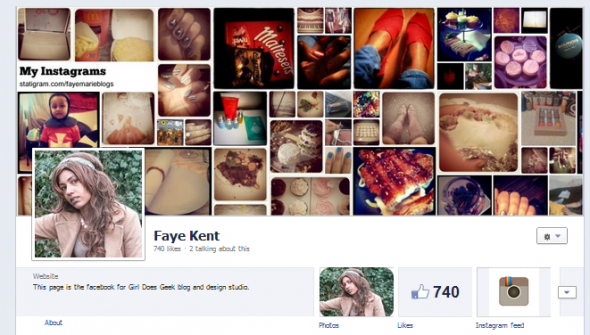 Make a Facebook Timeline Cover From Your Instagram Photos
I love Instagram. It is highly addictive and a great tool for bloggers to connect with and share more of their life with their readers. I was recently introduced to statigr.am, which is a web version of Instagram, giving you everything you need to manage your Instagram account online.
My post will show you how to use statigr.am to produce a timeline cover for your Facebook page made up of your most recent Instagram photos. It's easy, FREE, and super fun to look at! Everyone should have one…or at least know how to make these one-of-kind collages.
Read This Full Tip Now: Create a Facebook Timeline Cover from Your Instagram Photos