This post may contain affiliate links which may give us a commission at no additional cost to you. As an Amazon Associate we earn from qualifying purchases.
Facebook tips…It is something we all need. And when it comes to connecting with your audience on Facebook, there are certain Facebook tips all bloggers should know.
Read on to learn these top 5 Facebook tips and see if you've got them covered!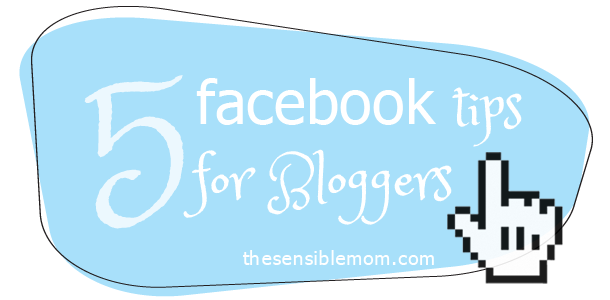 Facebook Tips for Bloggers
If you're a blogger, then being a part of Facebook is pretty much a must. And even though Facebook is constantly changing and may not be as 'friendly' as it once was, let's face it, readers are still looking to there.
Your job is to maximize the Facebook readers who are still seeing your updates in their news feed.
My top five Facebook tips for bloggers cover everything from what, when, and even how to post.
My biggest takeaway is that Facebook is all about images. An image is way more likely to be clicked on and read than a status update without a picture. Something you might want to try is uploading an image from your blog post to Facebook, and then giving it a good caption that includes a link back to your original blog post. This way you'll actually encourage readers to leave Facebook and visit your blog.
Read the Full Post Here: 5 Facebook Tips for Bloggers