This post may contain affiliate links which may give us a commission at no additional cost to you. As an Amazon Associate we earn from qualifying purchases.
Instagram.
It seems that everywhere you turn people are excitedly sharing photos with friends and family.
At least, we now are…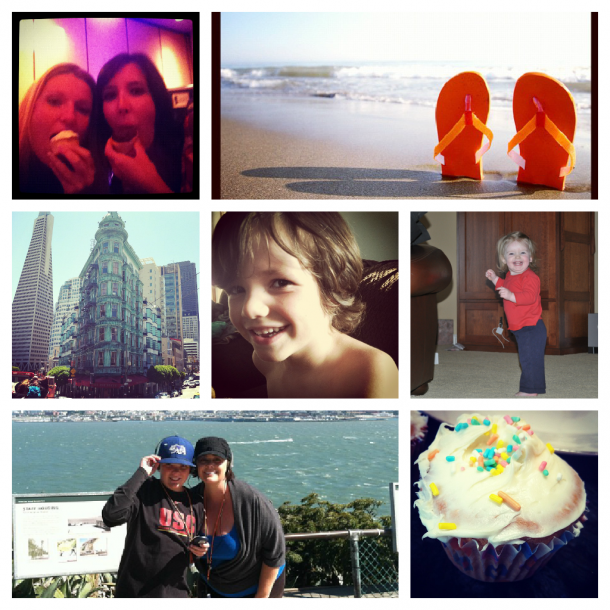 That's right. You can now find The SITS Girls on Instagram.
To celebrate, we felt like we needed a community event, something that would bring us all together to learn more about this photo sharing app and build everyone's following.
Plus, it is kinda what we do. 🙂
Here's how you can get involved…
#SITSSummer on Instagram
1. Link Up Your Instagram Account
If you are interested in growing your following, then add a link to your Instagram account below.
We want to see your photos!
ALERT!
To link directly to your Instagram account, you'll need to do so using Followgram. It is a super easy app developed as a way to extend Instagram's functionality to the web. Plus, if you are anything like us, the faster you can follow people, the better.
2. Read our Instagram Tutorials
For the coming week, we'll be doing what we do best, educating you on the in's and out's of how to use this latest, greatest social media darling. Check back as we'll be publishing daily tips on how to use Instagram and grow your following.
3. Use the Hashtag #SITSSummer on Instagram
You know how we like to keep things fun, so in honor of our Instagram kickoff, we'll be hosting a mini 7 day photo challenge. All you need to do is post pictures using the below prompts for the next seven days and we'll be featuring ALL of them here on The SITS Girls and sharing via our social media channels.
It is all happening now, so grab your Android or iPhone and jump in!
Wednesday, June 27: Outside
Thursday, June 28: Friends
Friday, June 29: Water
Saturday, June 30: Morning Routine
Sunday, July 1: Staying Cool
Monday, July 2: Family
Tuesday, July 3: Feeling Patriotic
Instagram is such a great way to get a peek into one another's world.  To check out all the photo fun, be sure to head over to our Instagram photo page. We're featuring everyone who is participating here on The SITS Girls and via our social media channels.
Join us!