This post may contain affiliate links which may give us a commission at no additional cost to you. As an Amazon Associate we earn from qualifying purchases.
Having friends and interacting with them is essentially what puts the "social" in social networks. Luckily, Instagram knows that you already have friends you would like to connect with, so they make it easy to find your friends on Instagram as well as finding and making new friends.
How Do You Find Someone on Instagram in 2022?
Instagram has made changes since this post was originally published. We've updated it with notes on the search features that are no longer supported in the Instagram app and walk you through the most recent methods for finding your friends on Instagram in 2022.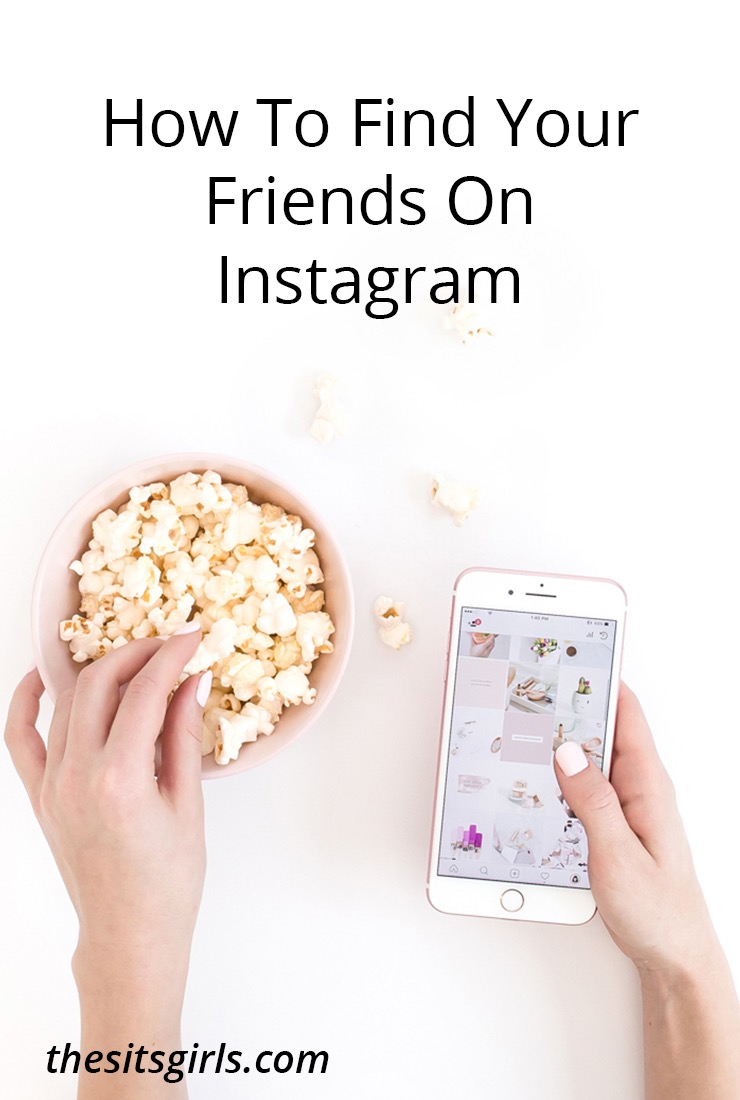 How To Find Someone You Know On Instagram
To find friends you already know on Instagram, you will start by syncing up your phone's contact list.
To sync your contact list:
Tap the profile image on the bottom right of the screen (it's your profile pic).
On your profile page, click the three lines in the top right corner to reveal the settings and menu options.
Click on Discover People and connect your contacts.
Tap on the "Follow" button next to the people you want to follow from the list that populates on the Contacts tab. You can also follow people from the Suggested tab in this menu section.
You can also go to your main settings by clicking on the settings gear at the bottom of the menu, tapping "Follow and Invite Friends" and following contacts there or inviting friends.
Instagram Tip: If your friend's Instagram account is private, you may have to tap "Request" instead of "Follow," so they can approve the connection.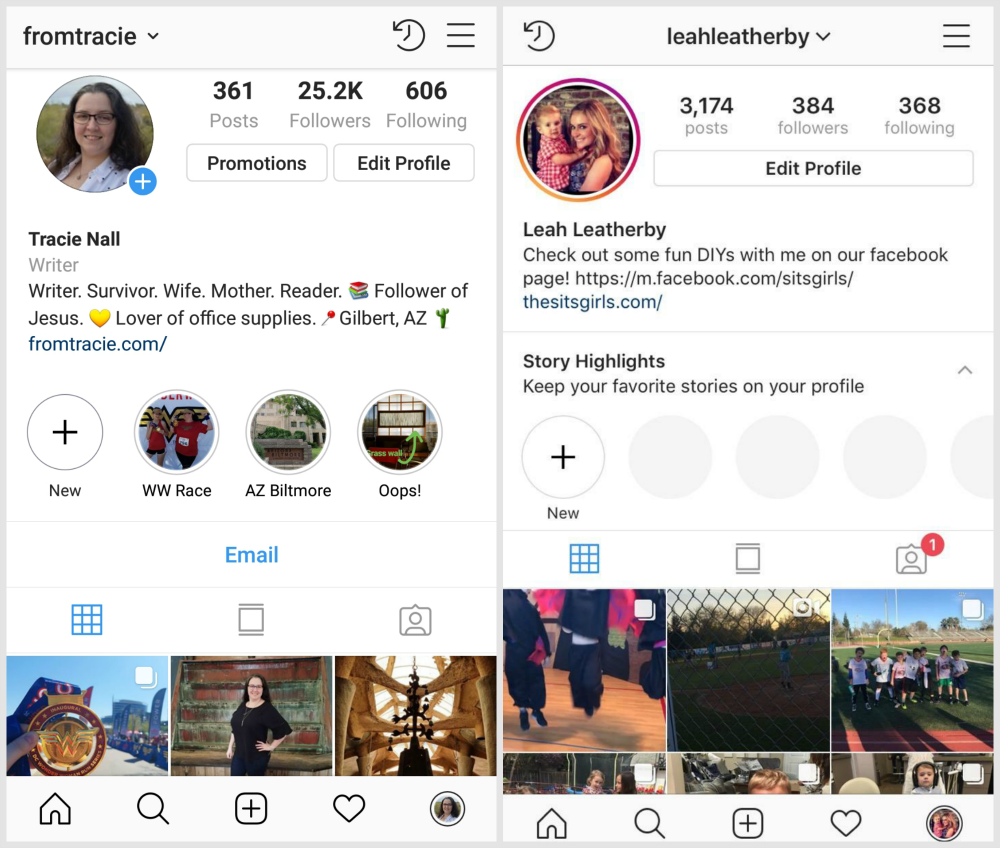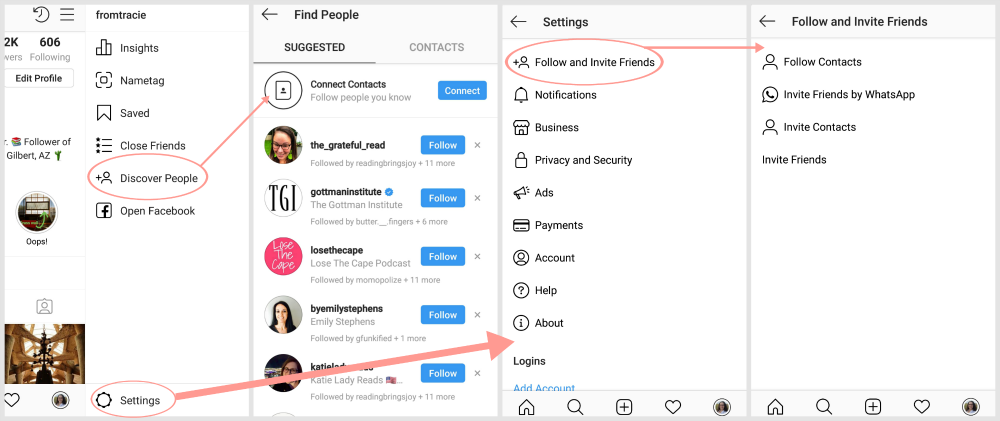 How To Find Facebook Friends On Instagram
Instagram has reinstated the option to connect to Facebook in the Discover People section to help you find your Facebook friends easily. After you connect to Facebook, you will see a list of your Facebook friends who are also on Instagram. This will also help Instagram to give you more suggested people to follow based on friends of friends.
How To Search Instagram By Phone Number
You can try searching the phone number in the main Instagram search, but phone number searches mostly work for businesses that have their phone number listed on their profile or location tag.
If you want to find someone on Instagram by phone number, make sure you add them as a contact in your phone, and then make sure you have authorized Instagram to access your phone contacts.
How To Find Someone's Instagram By Username
If you know someone's Instagram handle, you can search for them by clicking on the magnifying glass at the bottom of the app and searching within the Explore page.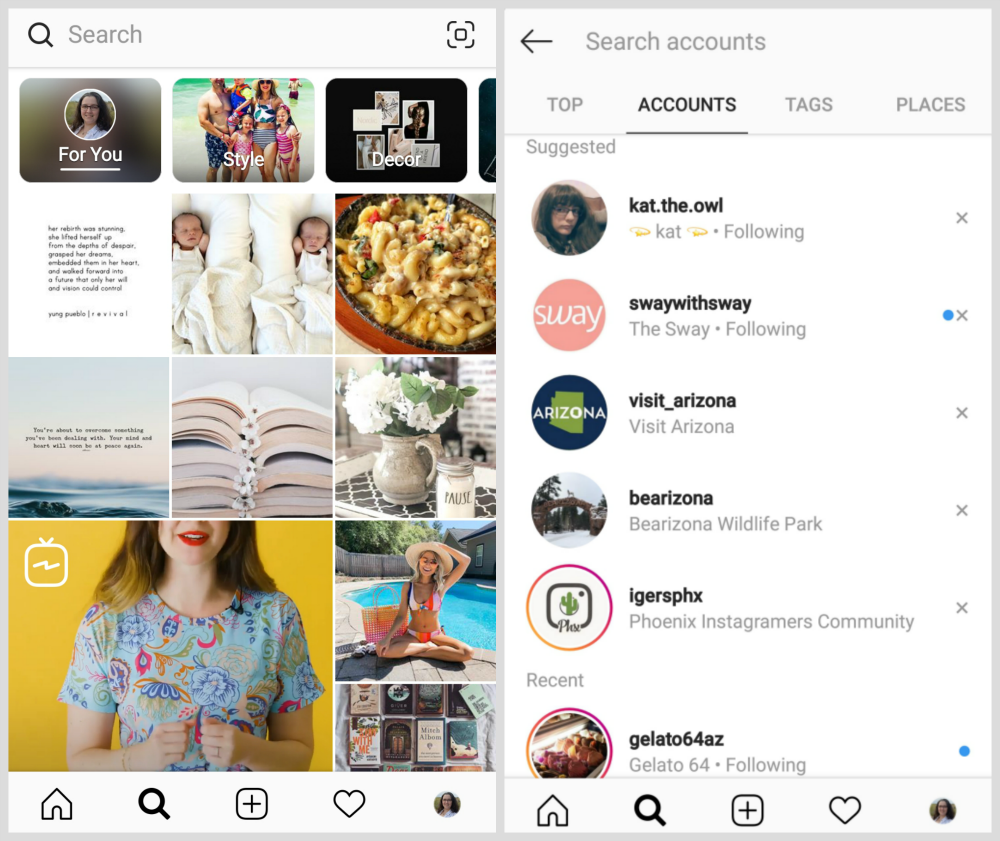 You can actually search for specific accounts, hashtags, and places in this same spot. Sometimes, even if you don't know someone's exact handle, searching by their real name will work. This usually only works if they have their name listed in their bio separately from their handle.
As you spend time on Instagram, the app will get to know you. The Discover feed on your Explore page will be populated with suggested categories and posts that Instagram thinks you might enjoy. This is a great place to find new people or hashtags to follow!
But what if you want to find even more people to follow on Instagram?
How To Make Friends On Instagram
– Find New People To Follow On Instagram
Check out who your friends are following! Chances are, your friends like some of the same things you do, so they will be following people who you would also like. Clicking through your friends' following lists is an easy way to find new people.
Check out who your followers are following! Similar to looking at the people your friends are following, people who follow you probably follow other people who have a similar style or niche as you do. This is another easy way to find potential new friends on Instagram.
Get social on your favorite hashtags! When you use a hashtag in your Instagram post, spend some time scrolling through it. Like some pictures. Leave comments. And when you find someone who's pictures or captions really speak to you, follow them. Do this with locations, too! Check out people who are hanging out in the same spots you are. This is a great way to find people who live local to you.
Ask! Shout out some of your favorite people on Instagram Stories and ask your followers to send you their favorites. This will not only help you find new people, but it will strengthen the community you are already building.
If you have someone's username, you will not be able to see their images if they have a private account. If you do have an Instagram account, and they have a private profile, you will need to be approved to see their images.
Instagram names can be different from people's given names, which is why these search tips are incredibly helpful. When you join Instagram, finding friends is probably one of your first tasks. So, go find your friends and enjoy spending time on Instagram!
More on Instagram
Looking for more tutorials and more details on how to find someone on Instagram? Then be sure to check out: