Having friends and interacting with them is essentially what puts the "social" in social networks. Luckily, Instagram knows that you have already amassed friends on other social networks, so it's easy for you to find your friends on Instagram. Here's how to get Instagram search savvy!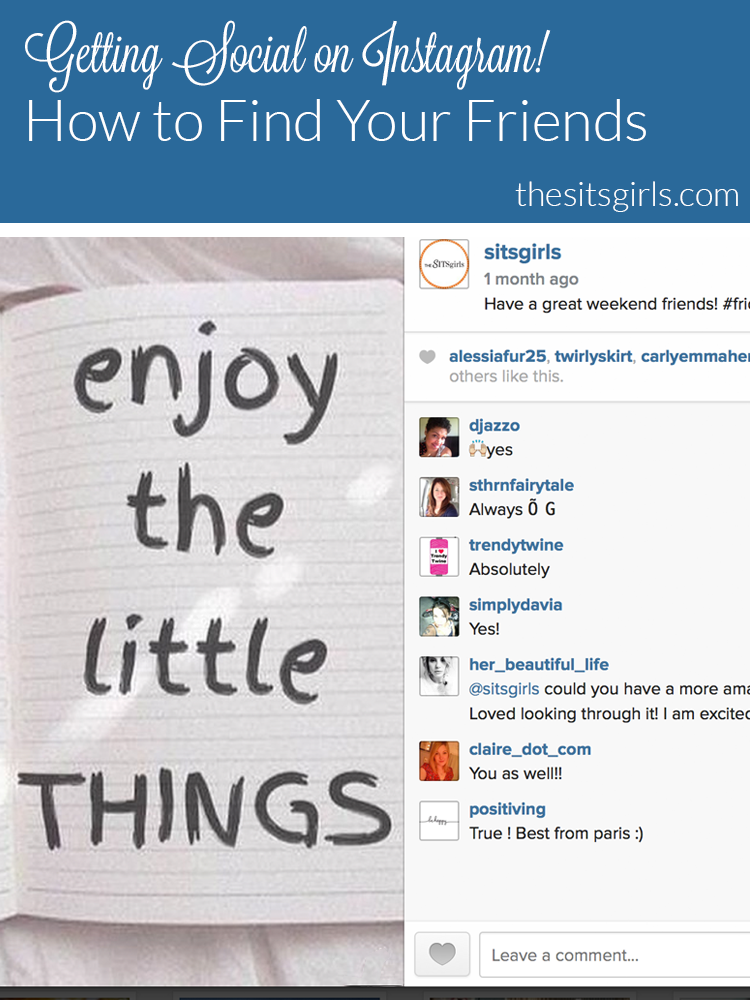 How Do You Find Someone on Instagram?
A few more Instagram tips you don't want to miss!
1. First, tap the profile image on the bottom right of the screen (looks like a contact card), then select "Find Friends".
2. You can search to see if your Facebook and Twitter friends are using Instagram, as well as search friends from your phone's Contact List. (This will help you find the friends you are already connected with on Facebook and Twitter.) Are you looking to find someone on Instagram by phone number? An Instagram phone number search CAN actually help you find people, but mostly if it's a business phone number, or can be found in their profile.
3. Once you see the list of your friends on those networks that already have Instagram accounts, you can click "follow" next to their name to start following them. If their account is private, you may have to tap "request" instead, so they can approve the connection. You can also follow some of Instagram's favorite people by clicking "Suggested Users" or take a look at Instagram's Notable Users Directory to find users to follow based on your interests. When you do this kind of Instagram search people in your niche will show up.
4. You also may have friends that aren't on Facebook or Twitter, but DO have an instagram account. You can search for these friends by selecting "search instagram" from the profile tab as well. You can search either by name, username, or search through Instagram tags to find people sharing photos you might enjoy.
5. Lastly, you can find friends by tapping the "popular" tab to see some of the most interesting photos on Instagram. If you see a photo you like, you can click on the user who uploaded the photo and start following them too.
To tag a friend in a comment or in the image itself, simply use the @ symbol and type the user's name directly after that.
It goes without saying that it's limiting to search users on Instagram without an account. If you have their username, you will not be able to see their images if they have a private account. If you do have an Instagram account, and they have a private profile, you will need to be approved to see their images. Sometimes you will need to give them a heads up that you'd like to connect on Instagram! With many people Instagram names are different from their given names, which is why these search tips are incredibly helpful. When you join Instagram, find friends is probably one of your first tasks.
So go find your friends and enjoy some Instagram bonding!
More on Instagram
Looking for more tutorials and more details on how to find someone on Instagram? Then be sure to check out:
About the Author: Sarah Kimmel

Sarah comes from an IT background. Fixing technology, and helping women to understand technology is truly her passion, she started her blog Tech For Moms to help friends fix their own technology issues. As more and more of her fellow bloggers and friends came to Sarah for help with the technical aspects of their blogs she decided to branch off and start a business to help others fix, maintain, tweak, and setup their own blog called Blogger's Help Desk. She is a mother to 2 crazy kids, and wife to one crazy husband. Follow her @Tech4Moms