This post may contain affiliate links which may give us a commission at no additional cost to you. As an Amazon Associate we earn from qualifying purchases.
I first heard of Instagram after seeing people use it on twitter: It made their photos look so fun!  But it's not just a photo-editing app: It's a way to share photos to different social networks easily and you can follow people right in Instagram to keep up with what your friends are doing in a visual way, instead of text like on twitter and facebook.

How to Use Instagram
We'll start with the basics of how to use Instagram today, but watch out for more posts this week on what else you can do with it.
You can download Instagram for free on your iPhone, iPod, iPad, or Droid.  Once you have the app, you'll need to set up your account. You'll see a screen that looks like this: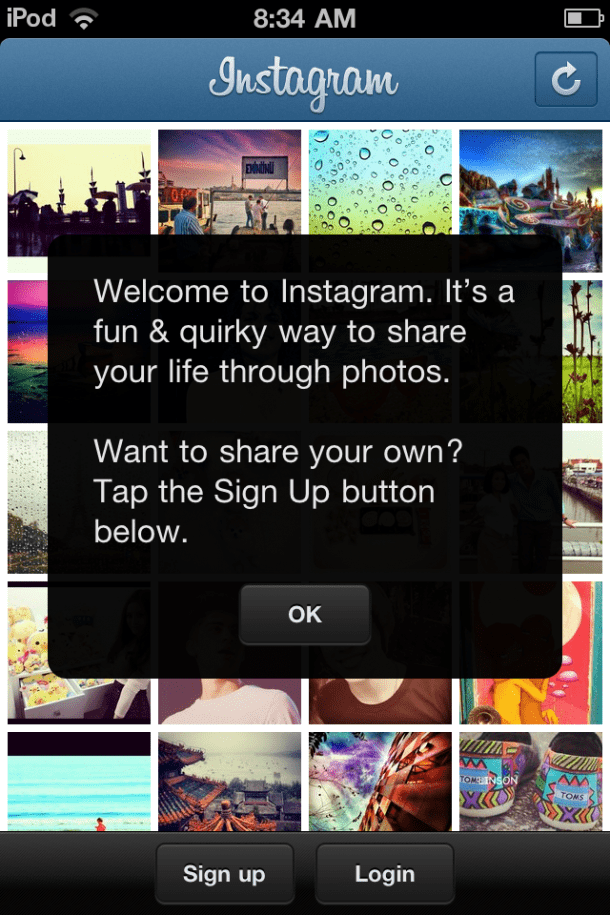 Tap "Sign Up" and you'll get this next Instagram screen: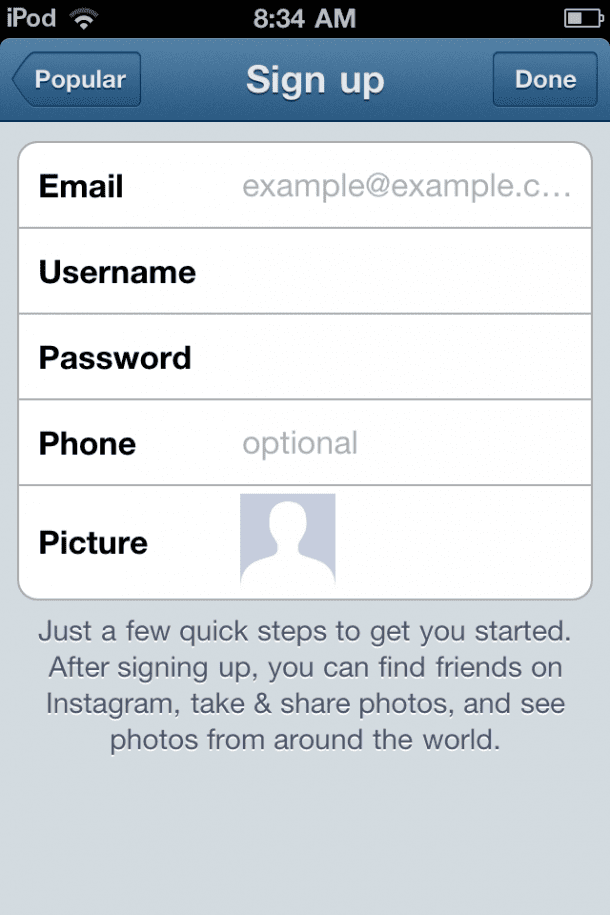 Enter your info: you might want to use your twitter name as your username for consistency, to make it easier for people to find you and so that photos others take and tag you in will show up in your twitter stream.  Only add your phone number if you want people to be able to search their phone contacts and find your Instagram account that way. Do add a photo of you for your profile.
How to Take Photos with Instagram
You are now ready to start taking photos. Press the camera button on the bottom middle.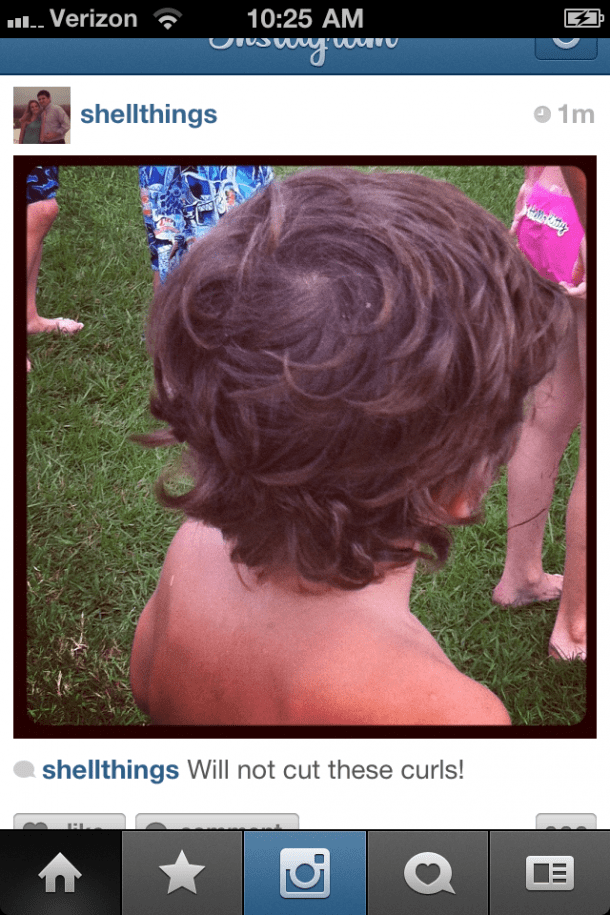 On the bottom of your screen, either press the camera button to take a photo or press the button on the far left to use a photo from your camera roll.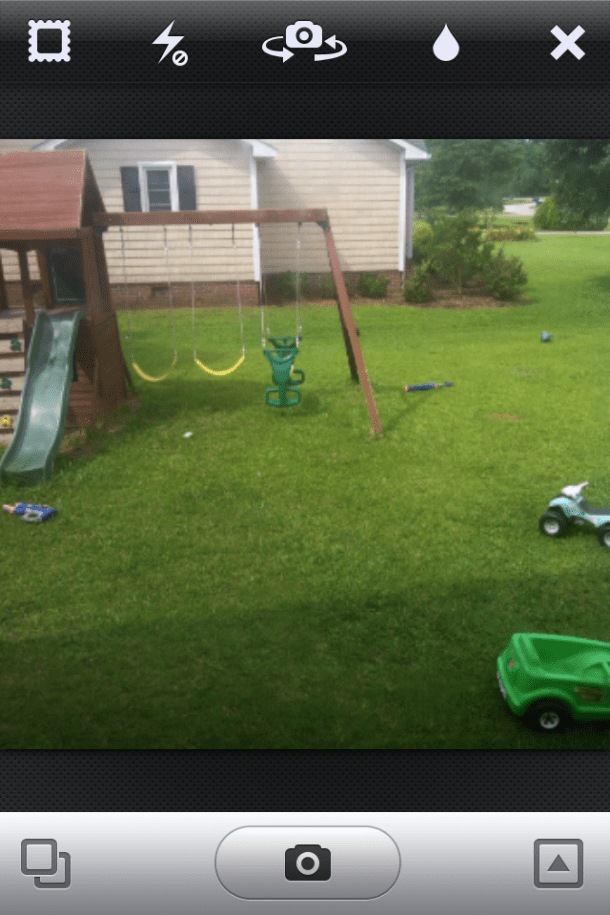 I used a photo from my camera roll, so next I could move and scale my photo. Push and pull to scale. Click "choose" when you are happy with your photo.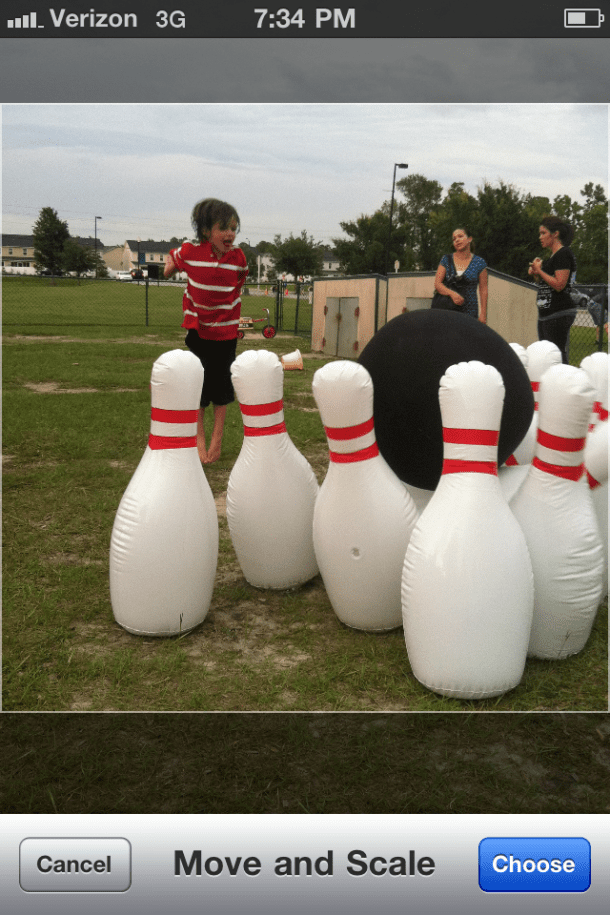 Choose a filter from the bottom of your screen: scroll left and right to see different filters. At the top of your screen, you can also(from left to right): adjust the frame, go back, add a blur, or cancel the photo. Click the green checkmark when you are satisfied or the red X if you change your mind about a photo.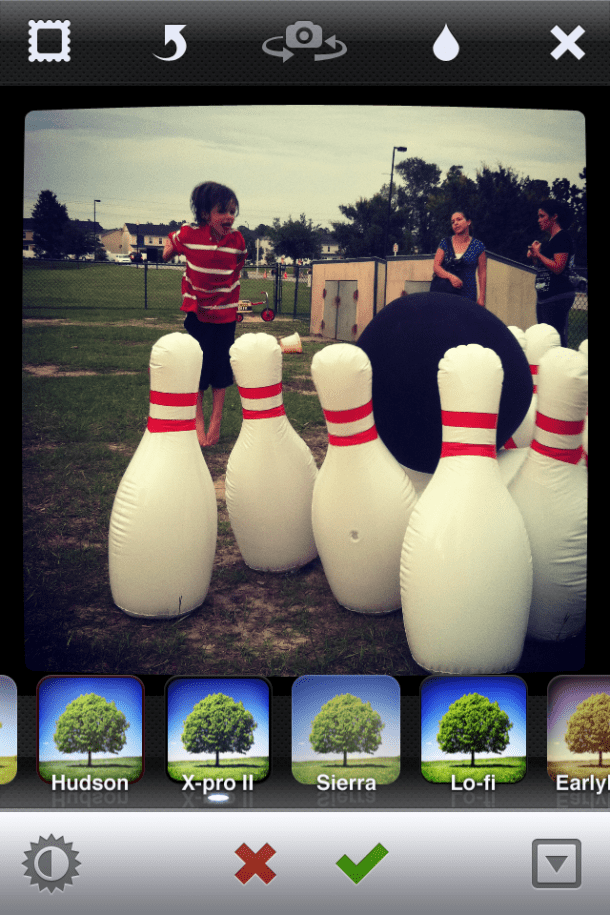 On the next screen, you can add a caption and share your photo to your different accounts if you so choose. When you are writing your caption, you can add hashtags like you would on twitter.  This is also where you can configure your social media accounts. I only have my twitter account linked and only tweet certain photos.  I do sometimes share elsewhere but just use the photo as it was saved on my phone and upload how I'd upload other photos. It's a matter of preference and convenience.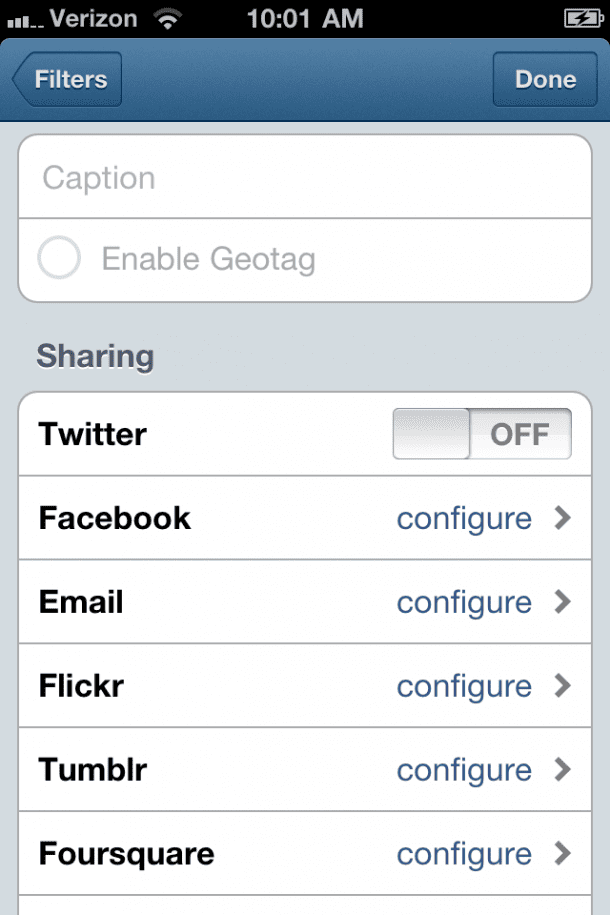 Click done when you have the caption you want along with the social networks you want to share this photo with and then you'll see your final photo. For more information about Instagram, check out: Finding Your Friends on Instagram.