This post may contain affiliate links which may give us a commission at no additional cost to you. As an Amazon Associate we earn from qualifying purchases.
Are you interested in cross-promoting your other social media platforms, such as Twitter and Pinterest, to your Facebook fans? Perhaps your Facebook page needs a little update?
You can increase engagement on your Facebook page by integrating your other social media platforms such as Pinterest, Twitter, Instagram and YouTube directly to Facebook. Not only does this create more visual interest on your page, but it also makes it easy for fans to find you on other social media platforms.
Read on to understand (and even watch) how to add tabs to your Facebook fanpage.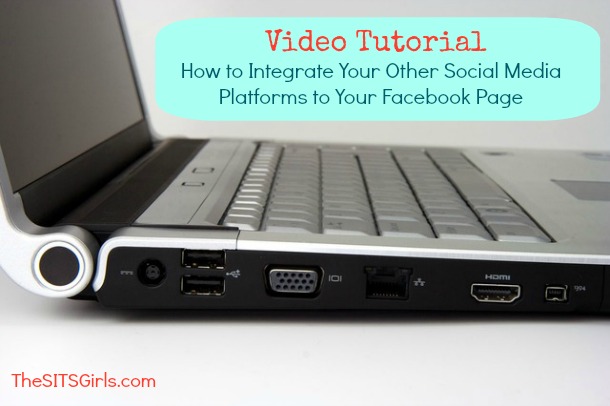 How to Integrate Twitter, Pinterest, Instagram and YouTube Into A Facebook Page
It's easy to enhance your Facebook page by using a third-party applications.  One popular developer of applications is WooBox.com.  WooBox offers an easy way to add tabs to your page that display and linky your other social media accounts. 
Follow this step by step video tutorial to learn how to install this application and spruce up your Facebook page in less than three minutes.
More Social Media Tips
If you are interested in most posts like this, then keep reading!