This post may contain affiliate links which may give us a commission at no additional cost to you. As an Amazon Associate we earn from qualifying purchases.
The dreaded unlike on Facebook. Seems that no matter now hard you try you can still lose Facebook fans in the blink of an eye.
So, how can you change that? How can you avoid an unlike on Facebook?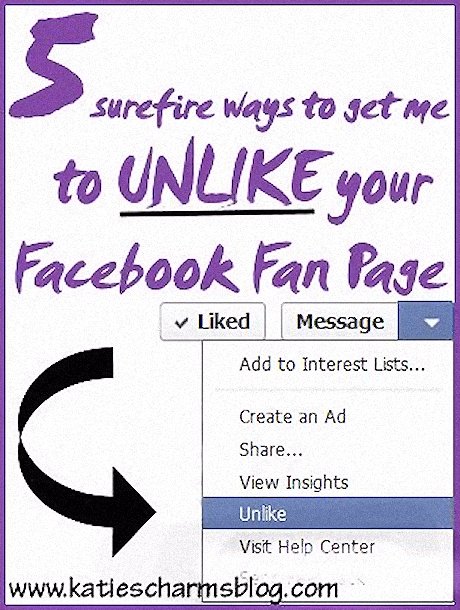 How to Avoid an Unlike on Facebook
I think a lot of page owners think the trick is in getting new fans, and yes – this can be difficult. But I think the even bigger challenge is keeping your current fans happy. If you annoy them or, worse yet, make them angry in some way, they'll jump ship.
I've been a business fan page owner for almost two years now and I've grown my total social media following to over 9,000 people using many methods. I've also LOST quite a few fans by making some mistakes that I'll share with you now. I hope these points will help you keep your current fans happy and engaged!
Read the Full Post Here: 5 Surefire Ways To Get Me to UNLIKE Your Facebook Page