This post may contain affiliate links which may give us a commission at no additional cost to you. As an Amazon Associate we earn from qualifying purchases.
Ever wonder why your Facebook fanpage is not more successful? Here are 8 insider secrets to ensuring you are continually able to grow your fan base on Facebook.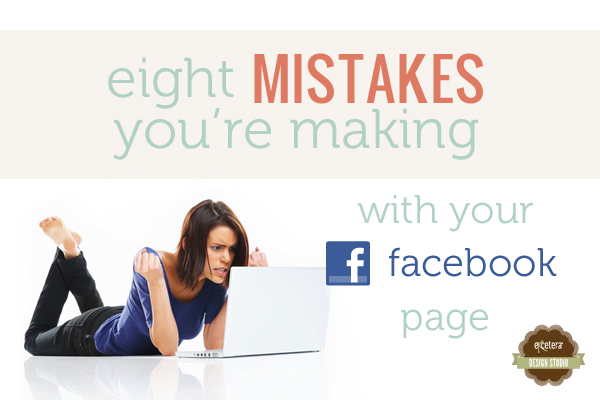 How to Be Successful on Facebook
You've been trying to boost business with a Facebook Page, but you haven't seen results. I've got some bad news for ya: Facebook's grouping of related content may end up hiding some of your posts. Combine that with general anxiety about social media, a touch of cynicism because you aren't quite convinced this Social Media thing is here to stay, and you've got some stale-as-a-saltine pages that are in need of a little TLC. They just need some design pizzazz and some strategy to give them a total mind and body makeover.
Read the Full Post here: Eight Mistakes You're Making with Your Facebook Page