This post may contain affiliate links which may give us a commission at no additional cost to you. As an Amazon Associate we earn from qualifying purchases.
Understanding how to get followers on Twitter is like being at a business dinner. The purpose is networking and creating relationships that will be mutually beneficial.
If you are interested in answering the question, how do I get followers on Twitter, read on! We've got the top 8 tips that every savvy girl needs.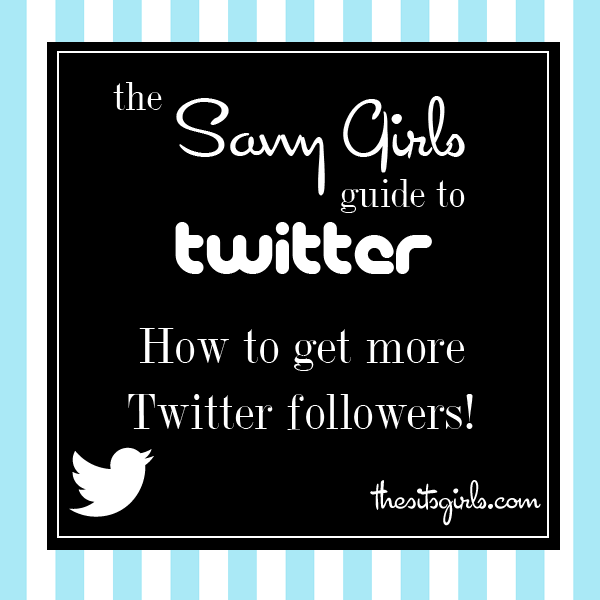 How to Get Followers on Twitter
Below are practices that will help you shine and understand how to get followers on Twitter:
Don't Be That Girl
When talking with someone at a business event you wouldn't want to talk nonstop about yourself. Twitter is no exception. @ signs are key. Use Twitter to get to know others. Build relationships. Ask questions. Interact. Everyday I try and ask one question related to my brand. For me, I write mostly about tweens and teens. I might ask, "What is the one thing you find most frightening about raising teens?" Respond to everyone who takes the time to answer the question. This creates relationships.
Work the Room
Go meet as many people as possible. Getting others to follow you is about following them. Spend time each day going through your current followers and see who they are following. Follow those that are of interest to you. Do they seem like someone who would be great to know at a party? Do they have common interests? Follow them. If you have a goal as to the number of followers you would want to achieve, then break it down by day. I want this many followers by this date so I will follow this many people every day.
Wallflowers Go Unnoticed
How to get followers on Twitter is about sharing with people what you know. You write your posts because you want others to know something you know or to tell a story that might benefit them. As you would at a business event, talk about what you are good at. Tweet out your blog post a few times per day. When people take the time to retweet it, thank them. It's polite and it will encourage them to do it again.
Give Unto Others
Share what others are good at. "Hey parents of tweens, Molly has a tween and wrote a great post about limiting his online time?" Creating business and Twitter relationships means following the old cliche, "I'll pat your back if you pat mine." If you want others to share what you have to offer, share what they offer.
Be Elmer
Gray elephants are boring, show your colors. Bring something other than business to the table. While talking business is interesting, you are only as valuable as you are dimensional. If you find something interesting on a news site that you think your followers would be interested in, share it. "Today I saw on CNN that one in three moms have a blog, do you think that's possible and what does it say about blogging?" This creates conversation. The best part of Twitter.
80 Percent of Success Is Showing Up
Stay focused. You can't possibly expect people to take you seriously if you don't show up for most business events. Twitter is no exception. If you tweet two days in a row and then check out for weeks, people lose interest. The more you are in front of your audience the more they will trust you.
Imitation is the Sincerest Form of Flattery
Get to know the higher ups. You can't be expected to sit at the CEO's table if it's your first year with the company, but any chance you get to hear the intelligence they are willing to impart on you, the more savvy you will become and the better you will understand how to get followers on Twitter. Follow people who are doing it right and emulate them.
Dress to Impress
You wouldn't go to a business event dressed in sweats and a t-shirt. Your avatar is no exception. Not using the egg as your avatar goes without saying. Make sure your avatar is well thought out and presents you in the best light.
Your value is in the quality of followers you have not the quantity. While I get the appeal of large numbers, it's important to remember that unless they believe in you, they do you no good. Take your time and build a solid following of people who are interested in what you have to say and want to share it with their followers.
What tips do you have on how to get followers on Twitter? Let's discuss! Leave a comment below or head over to our Facebook fan page and let us know your tried and true tips!

More on How to Get Followers on Twitter
Still wondering how to get followers on Twitter? The answer is easy! Keep reading…
About the Author:

Stefanie Mullen is the co-author of Chicken Soup for the Girlfriend's Soul and owner and founder of Ooph.com, a site devoted to the parenting of tweens and teens. She is the co-host of Your Family Matters on WSRadio.com. Stefanie has been featured in the New York Times and has appeared on NBC, Fox, KUSI and NPR. Connect with Stefanie on Twitter @Ooph.