This post may contain affiliate links which may give us a commission at no additional cost to you. As an Amazon Associate we earn from qualifying purchases.
Twitter is a very popular and very loud social media platform. There are 7,058 Tweets going out every single second, 350,00 every minute, 500 million every day and 200 BILLION Tweets sent out every year!!  How in the world is somebody supposed to get noticed on Twitter?
You want to hear something even crazier?!  Those of us with over 1K followers (as I'm writing this article I have 4,718 followers on my personal account) are merely 4% of the entire Twitter population (stats are bit outdated on this one, so I'm going to assume 5.2% for inflation, as of January 2016). With all of those numbers and statistics to consider, how does one person stand out in a crowd of billions…first, you'll want to narrow things down and focus on your niche, then specifically, your target audience.
If you want people to notice you, you need to live in your Twitter Feed. But since that's not possible…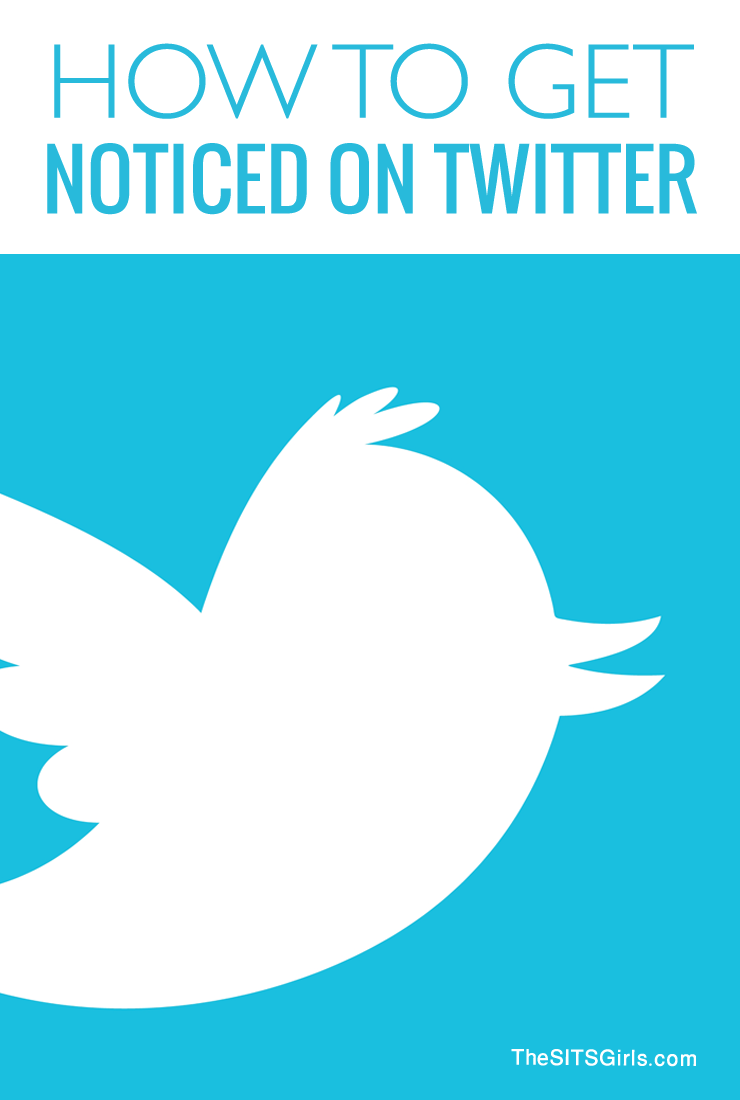 How To Get Noticed On Twitter
A simple fact about Twitter is the more people you follow, the less Tweets you actually see from any one person in your Timeline. Even if I were sitting in front of my computer all day just staring at my Twitter feed, I'm still not going to see every single Tweet that comes through. Since no one is actually (hopefully) staring at their Twitter feeds all day chances are, not all of my followers will get to read my genius "thought of the day," that day's blog post, a quote I put on an image, or that article from Entrepreneur I'm dying to share with them. I assure you, regardless of what you may think, you can and should tweet at least 2-3 times an hour, then repeat your (own) tweets 3-4 times throughout a 24 hour period!! How will you ever be able to Tweet that many times within 24 hrs?
If you're getting serious about using Twitter for the major social media marketing tool that it is, I suggest you cough up $10 for a Buffer account (you can use it for free but I highly recommend the Awesome Plan for just $10/mo), so you can spend 15-20 minutes a day scheduling your new (and old) blog posts, along with RSS feeds from other bloggers you enjoy reading, and online magazines or websites in your niche. The "Awesome Plan" is appropriately named for its ability to hold 100 posts per account (you can add multiple Twitter accounts, Facebook Profiles/Pages, LinkedIn, and Pinterest accounts) to be scheduled whenever or however many times a day you choose!
Focus on Following a Targeted Audience
You want 75% of the people you follow to be within your specific niche. Another 15% of the accounts you follow should be people within niches that are related to your own. For example,  if you're an author of fiction you'll definitely want to follow other authors, fiction writers, publishers, and editors, those within your niche of all things literature. You may also want to follow people who work in literary media as marketers and advertisers, since they directly relate to your niche.
Check Your Notifications Often and Reply to All Comments & Likes
This is great way to engage with your followers, or sometimes a perfect opportunity to gain a follower, when someone happens to like your post and you simply say "thanks!" Creating a daily time schedule to check in on your Twitter Notifications (it's not that hard, you can do it from your phone) is a great idea to make sure you are connecting with every single person who tries to connect with you. All of the big names on Twitter do it, and it's one of the main reasons they've gained their "big name" status with huge number followings. When you take 5 minutes say, 4 times a day, to check in and start (or continue) a dialogue with someone who liked something you had to say….it goes a long way towards creating an image of yourself as a Tweep who talks back and that will help you gain followers. People love engagement – become a person who is mindful of engaging, and you will go far!
Visual Content Is a MUST For Each Tweet!
I cannot stress the importance of adding visual content to your Tweets (or ANY social media post, blog post, etc.)! The addition of visual content in a post has been statistically proven to increase retweets, likes and overall engagement. Visual content is a great conversation starter and has longevity, which is like striking gold on social media. Have you ever tried creating your own visual content, taking an image and adding some text or an icon onto it? I don't have a design degree, either, but I make sure to ROCK my visual content when I post a Tweet, Pin, Instagram, Blog Post, etc. My favorite DIY Design Tool is Canva (try it, it's free) but you can also use PicMonkey or create text on images in Photoshop/Illustrator or even Microsoft Word!
Retweet & Quote Other People's Tweets
If you retweet another person's tweets with a quote (which gives you a chance to throw a Tweet of your own on top of theirs, that your followers can actually see), other people will be more likely to retweet your Tweets as a result. If you've just launched your website and don't have a lot of content, retweet other writers/bloggers that you admire and you would like to have follow you back. The better quality content that you retweet, the better your Twitter feed looks overall. Some great stuff to retweet is helpful advice, inspirational quotes, a chart or graph (love that visual content!), or a promo link to an upcoming webinar or Twitter Chat.
Join a Twitter Chat
The SITS Girls has an awesome Twitter chat every Saturday morning during their Saturday Sharefest. Twitter chats are a wonderful opportunity to meet new people who have similar interests and are navigated by using hashtags. The hashtag for sharefest is #SITSBlogging. Kayla Hollatz is a Community Coach and Blogger who runs a Wednesday night Twitter Chat called the #CreateLounge, using that hashtag. If you go to her profile @kaylahollatz at 7p CT on Wednesdays, she will start prompting everyone with questions geared towards Bloggers & Creatives which people will answer and chat with each other, using the hashtag #CreateLounge.
We live in a world with over 7 BILLION people and lots of those people manage to stand out on the Internet and on Social Media. For some, a mere 15 minutes of fame is all they see, but many get noticed by delivering consistent, valuable content. These people may not have millions of followers but you read the stats – over a thousand followers on Twitter is pretty rare and not all that difficult to obtain. Just be yourself and follow the helpful tips above and you'll get noticed in no time!
Do you want more Twitter tips? Most of the content from this article came from my very own How-To Guide, How to Quickly Gain Your First 1K Twitter Followers. If you'd like to download the guide for all of my tips on how to get noticed and gain those first 1K Twitter followers, click on the link above!
Jessica @alegriasmuse
Keep Reading
Looking for more advice to help you rock Twitter? Check out these posts: