This post may contain affiliate links which may give us a commission at no additional cost to you. As an Amazon Associate we earn from qualifying purchases.
When I got my first smartphone a few years ago, one of the first things I did – before I even left the parking lot – was to install Instagram. I was so excited! All social media platforms are unique, and I was looking forward to seeing what Instagram would add to my online experience, and to my blogging life. This was yet another way for me to express myself as a blogger, a photographer, and someone looking to build their brand.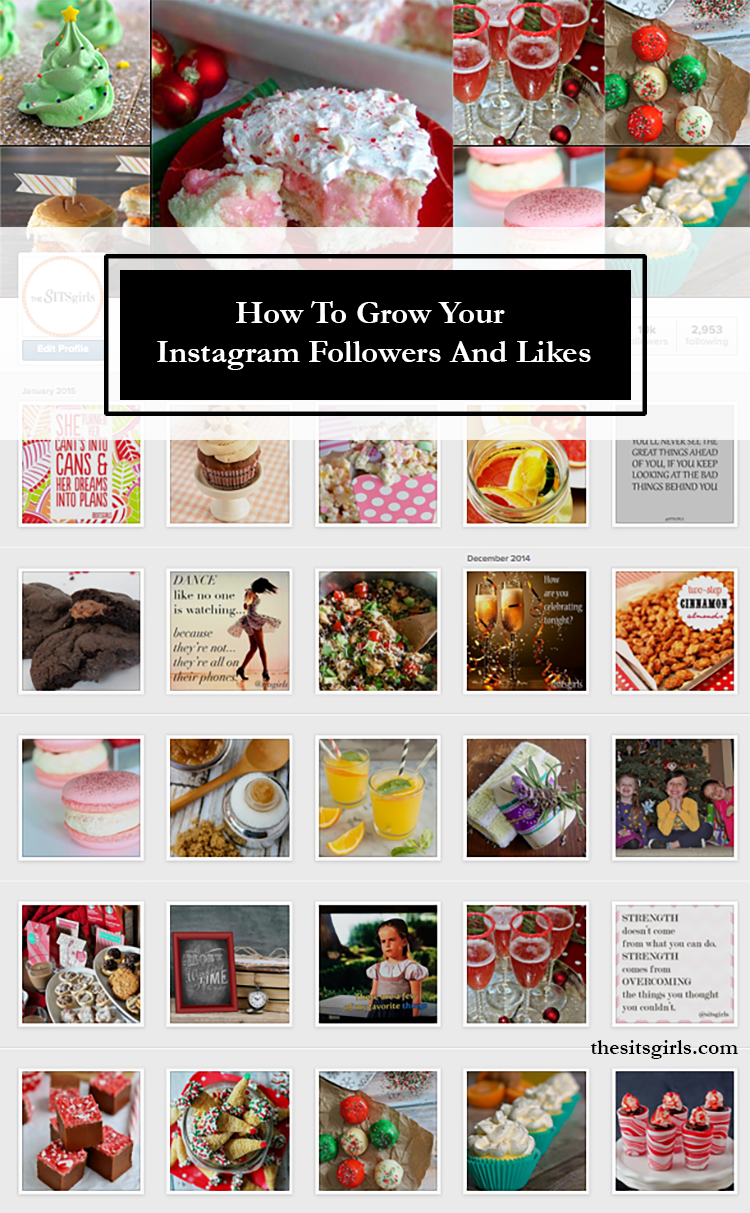 How To Grow Your Instagram Followers And Likes
Why should you be on Instagram? There are many wonderful reasons. It's a place where you can connect and engage without writing whole blog posts. Lately it seems like everyone is on Instagram as it is such a fast growing social media platform! It also has no algorithm, like Facebook, so all accounts are created equally.
Instagram is warm and welcoming and a fun place to communicate!
Who does well on Instagram, for the most part? It's a good place for celebrities, good photographers, visual storytellers, Etsy sellers, and people with a consistent style. There are many ways you can learn to do well on Instagram too! There is room for all of us to tell our unique stories.
You don't need to be a photographer or a celebrity to increase your Instagram followers and likes. With consistent posting and these five tips, you can be well on your way to having a beneficial Instagram experience:
1) Learn proven ways to connect and build community.
I like to think of the who, what, where, when and why of connecting with other Instagram users. You have to make yourself visible. Leave lots of comments and participate in photo challenges. I learned from an Instagram expert to leave witty comments on like-minded accounts. While I agree with this tip, not everyone connects by being witty. You can benefit as much by leaving genuine comments on like-minded Instagram accounts – whether they be sweet or funny or even hungry. (People post a lot of delicious food photos on Instagram) Be inspiring. Be yourself.
You can also do a giveaway – and partner with users who have larger followings. This can increase your visibility greatly.
I love to utilize SITS Girls linkups! When there's an Instagram linkup thread on Facebook, I will add my link and follow at least the suggested number of people to follow. I will usually introduce myself and use the #SITSBlogging hashtag to let them know how I found them.
It's helpful to use hashtags, tags and geotagging. Hashtags are important! Use popular ones that you see trending within your own niche and community, or create your own and promote it as much as you can. Use interesting hashtags, but not too many at once.
Instagram will also let you tag other users as one of their goals to make it easier to share and discover photos.
Geotagging photos can be useful because Instagram users are interested in photos from locations that they know. When you post geotagged photos, Instagram will bring up other photos from your location and others posting photos from there may see them. You can also use Instameet to find Instagram meet-ups happening in your city or area!
Consider having a call-to-action on your Instagram posts, such as a request to share a story in the comments, or double-tap a photo. Or ask your followers questions! Use the photo captions to get more comments.
Always respond to comments and questions on your own photos. This is important etiquette on any social media platform. Your followers are more likely to interact when they see you taking the time to answer questions properly and respond to comments.
Lastly, follow people! You can use the tool within your Instagram profile to find your contacts or Facebook friends who are already using Instagram. You can follow the users that Instagram suggests. You can find people through the #SITSBlogging hashtag, and other micro communities in which you are interested. There are also Instagram linkups on blogs you may follow.
2) Promote Yourself on Instagram!
When you are posting a photo or video on Instagram, check off the options to share the post on Facebook and Twitter. Many times, I have gotten followers this way, and have also followed people I already liked or followed on Facebook, Twitter, or their blogs.
There are also plug-ins you can install on your blog that will show a gallery of your Instagram account, or even a current, as-it-is-happening feed of what you post on Instagram. You can put a follow button for Instagram on your blog or website to attract new followers. I also like to write about Instagram on my blog occasionally, and I always make sure to put the link to my Instagram profile in my posts too. Sometimes a new reader or even a current one will see it and follow right then.
The best ways to promote yourself can be through the channels in which you already have existing followers, whether that be Facebook, Twitter, your blog or website, or even email signatures and newsletters.
3) High Quality Content is Key on Instagram!
One of the most important, if not THE most important tip for gaining Instagram followers and likes, is to use interesting and unique photos to set yourself apart. This is your chance to offer exclusive content and your own views and angles! A good photo does not have to be perfect to tell a story and connect with your audience, but quality can be important.
Try to take photos that will resonate with your target audience. If your audience can connect with your images and captions, they are more likely to follow you and "like" your photos.
An interesting and genuine caption can turn a good photo into a great one. Captions can grab followers' attention.
Sometimes it helps to look at your profile as a whole, and see how your photos look together. People's eyes are drawn to white, so try to use a white background sometimes. Black & white photos get a lot of likes, as well as oddly cropped photos, instead of perfectly centered subjects. Try taking photos of special details up close, like decorations at a party.
You'll want to space out the timing of your photos, and use editing software and apps, which brings us to my next two points.
4) Make Good Use of Apps and Tools for Instagram.
First, Instagram's recent update added a lot of new filters and controls. I love to edit my photos right there in the program before sharing. You can also get other photo editing apps like Snapseed, Camera+, VSCO Cam, Photo Editor, Afterlight, Bokehful, Overgram and many more.
Besides editing, there are many useful apps and tools to help you connect with other Instagram users:
Iconosquare is the world's leading analytics and marketing suite for Instagram.
Repost will enable you post other user's photos.
ScheduGram helps with web uploading, scheduling, and supporting more than one account.
With Flipagram, you can create video stories using music and your Instagram photos.
SnapWidget allows you to embed photo galleries in your blogs and websites.
Kapwing has a suite of completely free tools including an Instagram Story template collection, a video subtitler, an easy resize tool, and a slideshow maker.
Instafollowers helps you to keep track of new followers, unfollowers, inactive users, and people who are not following you back.
5) Don't Turn People Off!
Another important way to increase your Instagram followers and likes, rather than decrease, is to follow Instagram etiquette.
Limit "selfies" whenever possible. I like to post one every now and then, but I wouldn't want selfies to dominate my Instagram feed. It can come across as narcissistic or repetitive.
DO spread out your content, and post at good times. Instagram is incredibly popular and is updating constantly. If you want people to see your photos, you need to post them at good times – such as during the morning or after weekday work hours. Photos typically last around four hours on a person's feed so if you post in the middle of the night, your followers might never see your posts.
DON'T dump all of your photos into your feed at once!
DON'T post unappealing photos of food, like with flash in a dark restaurant or with slimy looking foods. When I was pregnant, I couldn't even look at food photos, much less ugly ones. White plates, natural or ample light, ice cream cones, or other attractive foods will get more likes.
DON'T post too many memes.
DON'T use every pic to promote your blog posts.
DON'T do too many reposts of giveaways or product mentions.
DON'T post too many photos of the same thing.
DO have fun and be yourself.
Instagram can be very rewarding if you just put some thought, heart and strategy into it. Enjoy! Feel free to let me know if you have any questions. Instagram is definitely a place to grow.
Keep Reading
Looking for more tips to help you grow your presence on Instagram? Here are a few posts you'll find helpful: