This post may contain affiliate links which may give us a commission at no additional cost to you. As an Amazon Associate we earn from qualifying purchases.
We're giving you everything you need to know to create a Facebook landing page on your own!
In Part One of this Facebook mini-series, I talked about how important it is to make your Facebook Page stand out through customization. We stressed the importance of having a landing tab to welcome new visitors to your Page and encouraging them to 'Like' it.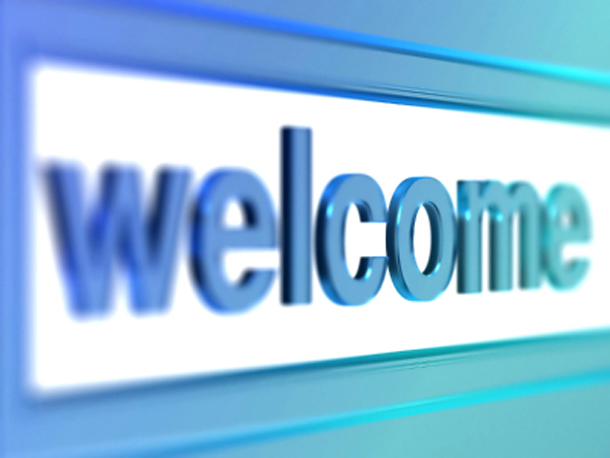 In the past, many landing tabs used FBML, which was Facebook's own version of HTML. If you have worked with FBML in the past, you may be surprised or overwhelmed by the fact that Facebook has moved away from FBML in favor of iFrames. Although this change may seem like a hassle, the iFrames are actually a great change. An iFrame is simply a web page within a web page. So instead of using a different language, your Facebook tab is now using the same programming languages that you already use on your website or blog. This makes integrating with your site much easier because it takes away the limitations on what can be put on your Facebook page. Almost anything that can be done on a website can now be done on your Facebook Page.
There are a few different directions you can go in setting up your landing tab depending on your comfort level doing design and programming. We have listed the approaches below from the least to the most difficult.
1. Ready-Made Templates
If you have little to no experience in programming you can opt for using a third-party application. There are several sites out there that have ready-made templates in which you drop in your graphics and add your text. Simply create an account with one of these companies, install their application into your Facebook Page and then create your landing tab within their platform. Note that if you are going with the "free" option, your functionality is limited. In order to have no third party advertising, ability to manipulate design elements and add things like video, chances are there will be a monthly fee involved. Each company varies in cost, but most start out at around $10 a month for more inclusive plans.
There are several different companies providing this service. Here are just a few of them: Pagemodo, Faceitpages, Hubze, Wildfire Interactive, Shortstack Lab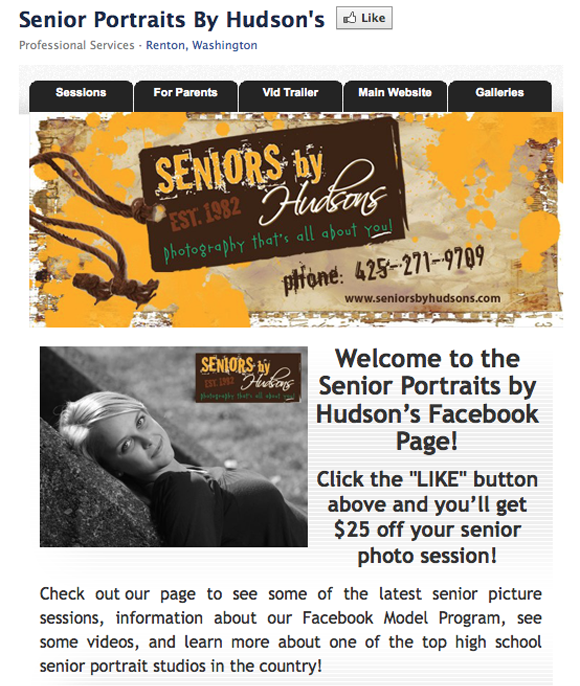 2. Custom-Code Within a Blank iFrame App
If you're pretty good at programming, or are planning on using a designer/programmer, another option is to install a blank iFrame app into your FB Page. This lets you design and program your page exactly how you'd like it (baring in mind the 520 pixels width restriction) directly within the blank app (or paste it in from your DreamWeaver or your text-edit program).
Note: If your blog is NOT self-hosted, in other words if you use Blogger, etc, in most cases you will need somewhere online to store images, such as a hosting provider or an online service like Photobucket.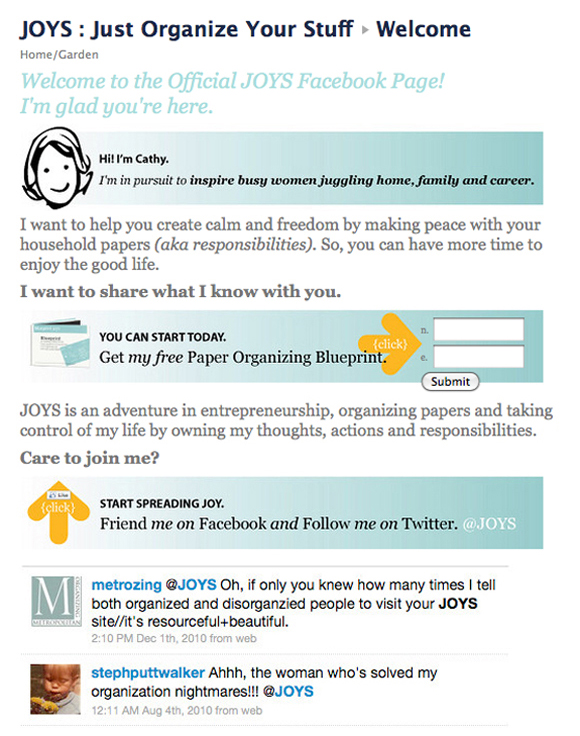 By designing your own Facebook landing page, you have better control over the layout. Your design can be as simple as a single image that you've created using a photo editing program or as complex as adding videos or even forms for newsletter subscriptions.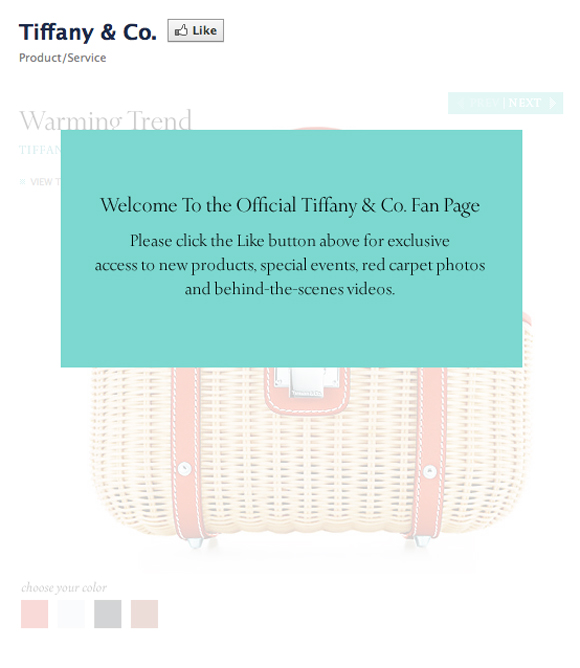 You can also create a "two-stage" or "reveal" effect by making  the latest content become viewable only once the 'Like' button has been clicked. Here are some code-heavy instructions on how to do this if you're interested.
3. Hosting Your Own iFrame page
To create complex tabs that are more integrated with your blog content, you can create the web page that will hold your Facebook landing tab content on your own hosting server. The page can then be displayed as the content in your iFrame. This approach gives you the most flexibility, but is also the most complicated to set up. Here are instructions of how to make this work.