This post may contain affiliate links which may give us a commission at no additional cost to you. As an Amazon Associate we earn from qualifying purchases.
Have you ever logged onto Twitter only to feel like logging off the second you saw your stream? Twitter lists are a great way to organize yourself on Twitter, and help you to find more of the tweets you want to see. Lists are one of Twitter's best features, but they are underused.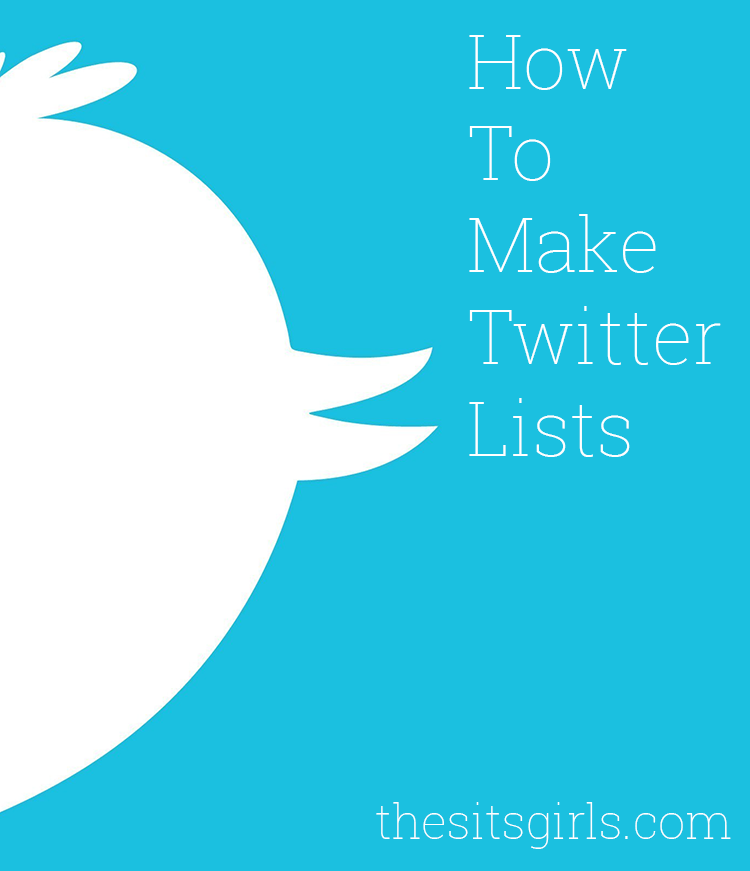 How To Make Twitter Lists
Lists are a way to create streams on Twitter that are personalized to you and your needs as well as the needs of your blog or business.
Creating Your Twitter Lists
Access your Twitter lists page.
Tip: To get to your lists quickly press "G" then "L" on your keyboard.
Click on "create new list."
Create a list name and add a description.
Select a privacy option.
Save list.
Adding People to Your Twitter Lists
Go to the profile of the user you want to add to your list.
Click on the gear icon next to the follow button.
From the drop down menu, select "add or remove from lists…"
On the pop up, select which Twitter lists you want to add the user to.
In case you're more of a visual learner, here's a quick video on how to create Twitter lists:
Five Twitter Lists to Create
Not sure what lists to try out first? Here's five that I recommend.
1. Clients and Customers
Make a list of your clients and/or customers that you would like to keep up with. As a business owner, I keep a list of my customers and connect with them as much as possible. If they share that it's their birthday, send a "Happy Birthday" tweet. I also keep a private list of my clients so that I can easily check in and see how they're doing.
2. Blog Conference Attendees
Are you heading to a blog conference like Bloggy Boot Camp? Get to know who's attending before it is time to hang out with them in person!
3. Communities
I keep a list of SITStahs because they're so amazing and I get lots of ideas, inspiration and support from them. If you're a member of any kind of community, make a list and add other members. It's a great way to connect.
4. Leaders in your Niche
We all look up to someone, right? If you're a food blogger, make a list of leaders in the food blogging world and then let the inspiring ideas pour in. It would also allow for you to discover other influencers in your niche to connect with.
5. Friends and Family
Everyone is on social media nowadays, including your friends and family. Don't let them get lost in your main Twitter stream. By creating this list, you can easily see what those close to you are up to.
Do you use Twitter lists?
Keep Reading
Looking for more information about social media? Here are a few posts you'll find helpful: