This post may contain affiliate links which may give us a commission at no additional cost to you. As an Amazon Associate we earn from qualifying purchases.
Social media is a huge part of blogging! However, being online at all times of the day is simply impossible. Thankfully, there are programs like Buffer that can ensure your social media accounts stay active and that you are able to continue to tweet, even when you're not online.
Now you might be thinking that scheduling your social media updates via Facebook or Hootsuite is all you need. Don't get me wrong, both of those options are awesome and a huge help! However, most people typically use Hootsuite to schedule their own posts and we all know we shouldn't only tweet out our own content. In order to truly build a tribe and become an authority on a subject, you'll want to be sharing posts and updates from fellow bloggers.
This is where Buffer comes in handy!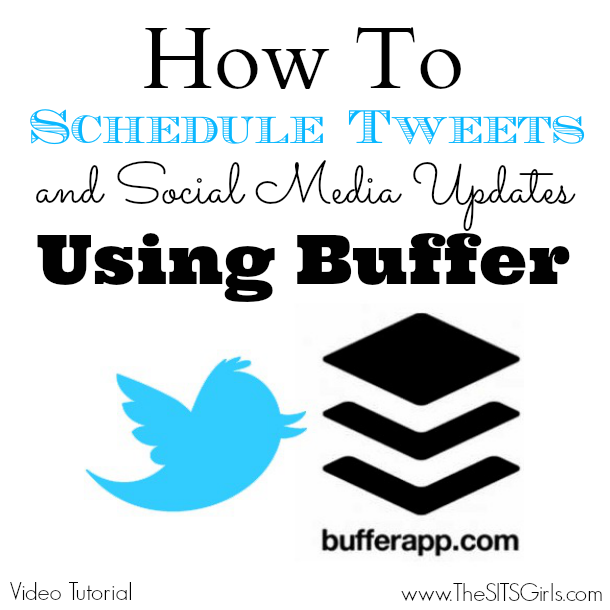 How to Tweet and Stay Active on Social Media Using Buffer
Buffer allows you to quickly and easily share other bloggers' posts.
Here's how the Buffer folks describe their service:
Buffer makes your life easier with a smarter way to schedule the great content you find. Fill up your Buffer at one time in the day and Buffer automagically posts them for you through the day. Simply keep that Buffer topped up to have a consistent social media presence all day round, all week long.
We all love it when someone takes the time to share the content we work so hard to create. Sharing content from your bloggy friends helps to build your tribe and lets other people know that you value their blog posts.
The best part? Using Buffer is absolutely FREE.
How to Use Buffer Video Tutorial
This quick video tutorial will show you how to set-up and use Buffer effectively.
Looking for More Tips?
Did you enjoy this video tutorial? If so keep reading!