This post may contain affiliate links which may give us a commission at no additional cost to you. As an Amazon Associate we earn from qualifying purchases.
Are you using StumbleUpon? StumbleUpon is a great site for bloggers, because it can help you to drive more traffic to your blog. It is also helpful on those days when you have writer's block, and need a little inspiration.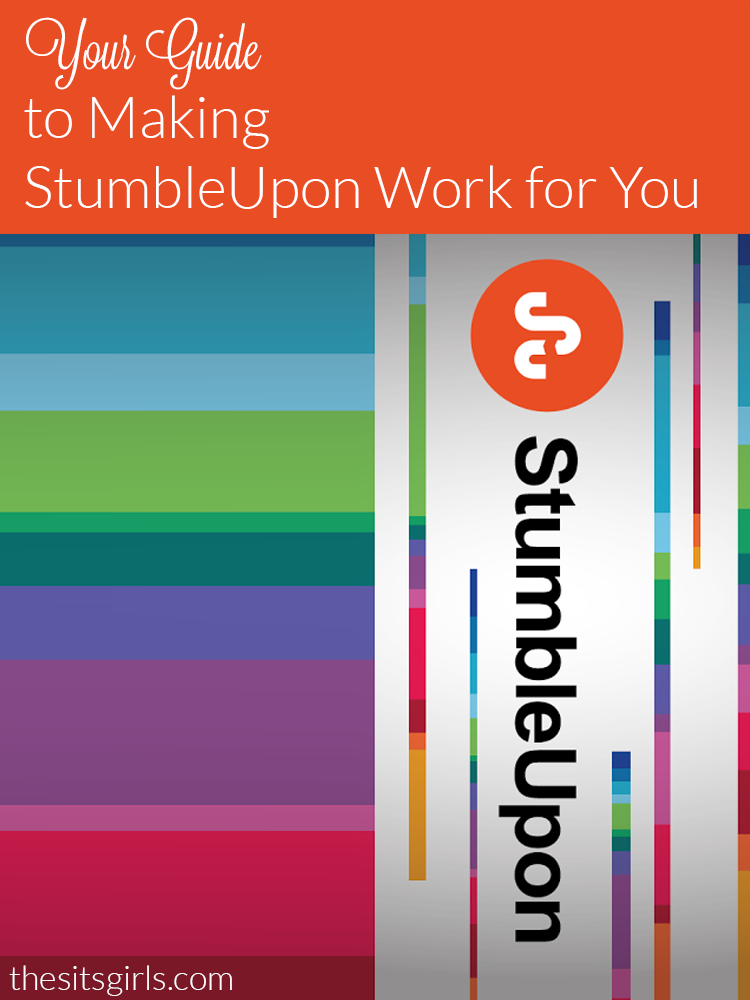 How To Use StumbleUpon
I think StumbleUpon is one of the coolest places on the internet!
Getting to Know StumbleUpon
Just like on all of the other social media outlets, you will create a personal profile on StumbleUpon with a user name and profile picture. You can follow other users and see what they like, and you can comment on posts, but that is where the social interaction with your fellow stumblers ends. StumbleUpon is really about you and finding the stuff you love to read about.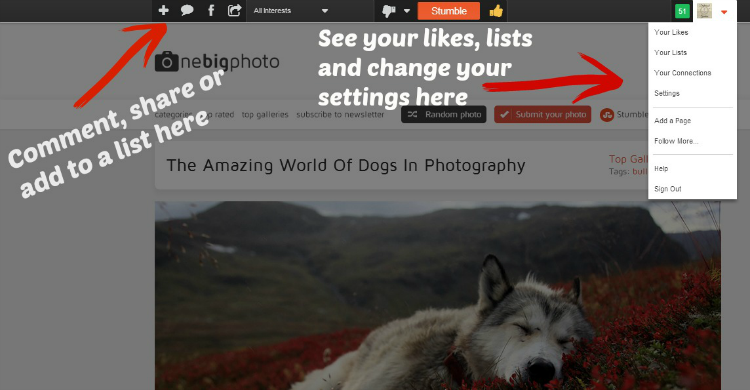 One of the things you will do when setting up your StumbleUpon account is to choose interests so you can see more of what you like. There is no limit to how many interests you can choose, so choose as many or as few as you like to get a diverse or targeted StumbleUpon feed. You can also add your stumbled content to lists that you make to organize your likes.
StumbleUpon Gets to Know YOU
As you use StumbleUpon, you will see that it gives you more of the things you like. The more you use it, the better it gets to know you. I am a dog lover, and whenever I log on to StumbleUpon, it always shows me an article about dogs, which I "thumbs up" nine times out of ten.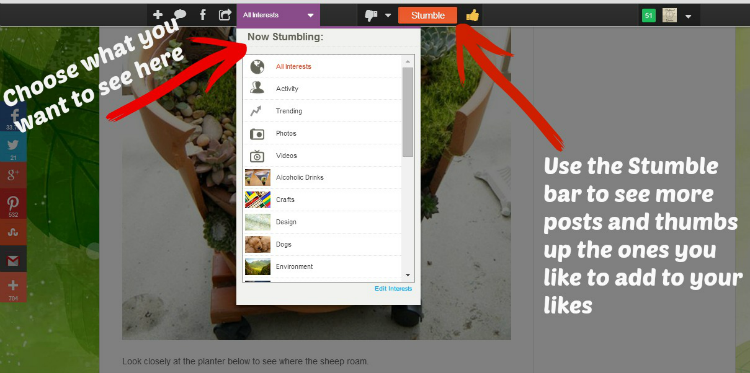 Making StumbleUpon Work for You
StumbleUpon can drive some serious traffic to your site if your posts are "discovered", which means given the thumbs up by other StumbleUpon users; however, there are some rules to follow when sharing your own content on StumbleUpon.
Don't JUST stumble your own posts. StumbleUpon will penalize you for self –promotion and you will be working against yourself if you only use SU for your own publicizing.
Explore and "thumbs up" posts you like! StumbleUpon is a place where you can find just about anything you want to read about.  Find some like-minded users to follow and stumble a lot of great content, using the stumble bar.
Have a StumbleUpon sharing button on your blog to make it easy for your readers to stumble your awesome content.
Join a tribe or sharing group on Facebook or Google Plus where bloggers stumble one another's posts. This is a great way to get your content shared on StumbleUpon without being penalized for self-promotion.
When stumbling a post use the correct category. There are literally hundreds of categories, so explore them all and choose the one that is the best fit for your post.
The most important tip I can give you is to get in there and discover the wide world of StumbleUpon. Set up your account, choose your interests and start stumbling and liking some great content. Once you get to know the platform you will understand how your site fits in.
Get that StumbleUpon sharing button installed, ask your peers and your readers to stumble your posts, and watch the traffic come in!
Keep Reading
Looking for more information about StumbleUpon and using social media to drive traffic to your blog? Here are a few posts you'll find helpful: