This post may contain affiliate links which may give us a commission at no additional cost to you. As an Amazon Associate we earn from qualifying purchases.
I love blogging and reading other blogs. I've always been fairly slack in sharing posts and have felt guilty about not sharing much. I feel I don't have a lot of time to share a ton of content. But how do I expect my content to be shared unless I'm also sharing other bloggers' content? Enter Triberr. I joined Triberr about a year ago. A friend had mentioned it at a blog conference, and she talked about how easy it was to share other blogger's posts. We created a group of about 7 bloggers, and the rest was history (for me, at least). I'm going to show you how to use Triberr, so you can share content as easily as I do. It's a great way to save time while still supporting your fellow bloggers.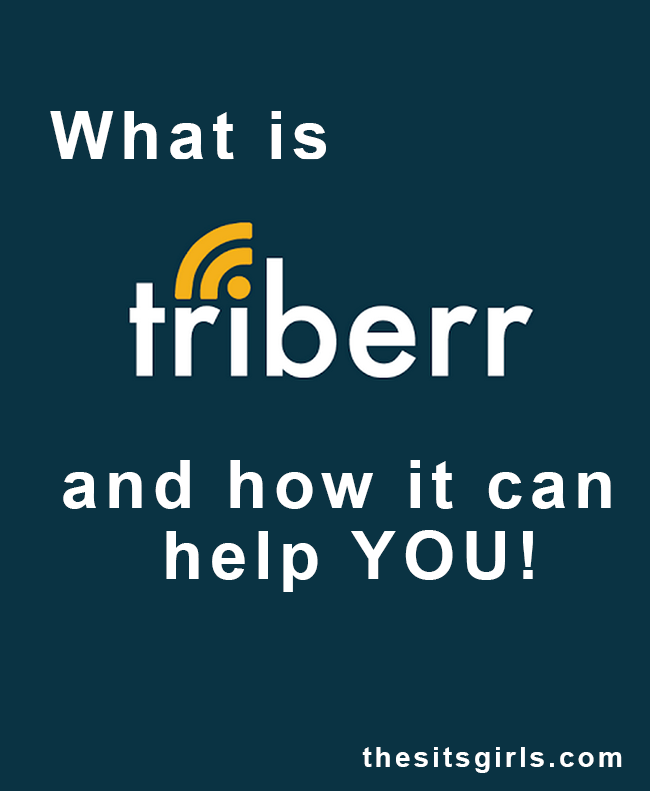 How To Use Triberr To Share Content Easily
Triberr is a form of social media that is meant to share content. You can share dozens of posts within a few seconds, and Triberr will schedule them out so you aren't spamming your followers every other second.
I tested a series of posts last week. I scheduled 10 posts, and one tweet was sent about every 20 minutes.
You can create your own Triberr groups for free – for up to 30 blogs. I'm in 4 groups. One is specific to my small group of friends, one is a group of bloggers that are on a panel I'm part of, the third is a group of bloggers from my state and the fourth is a group of bloggers that are part of a network that I'm also part of. If you're a food blogger, you can search for food blogger groups. If you write about travel, you can search for a travel blogger group to join. And the list goes on and on. If you have a small group of friends who blog, you can create a group for the few of you.
Triberr defaults to sharing to Twitter, but you can also pin from this list to Pinterest or share to Facebook or other various social sites.
Getting started on Triberr
After you sign up, be sure to add your blog feed to your Account settings.
Connect your social accounts. (Twitter is the first option. Facebook and LinkedIn are also options.)
Follow groups you're interested in. If you want to join a group, you have to request a "promotion". There you can share freely, and others can share your posts.
Try to share frequently throughout the week! This is most important. It's so frustrating to share a lot of content, and not feel the love in return. I've had really great luck in having my posts shared. I'm always tagged on Twitter when my posts are shared. It's automatic.
When you're in Triberr, and you want to share from one particular group, select Tribes at the top menu and then select your group.
Click Activity for the list of posts.
From there, you can click "share" which is a green button on the right side of the posts. You'll see a notice that it is scheduled, and you can share dozens of posts at once. I try to do this once a day.
If you have shared every post in that list, they will disappear unless you select you want to see everything again.
When you see a post that you want to read more of, you can click on it and view the entire post within Triberr. You can even pin the post or share to other networks. There is a toolbar below the post title and summary (or if you've expanded the post, it's below the article) that allows you to share it further. I feel this is an simple way to pin a lot of great content.
I've seen a bump in my traffic based on many different people sharing my content, and I've seen a huge increase in my content being shared because of Triberr.
If you're looking for even MORE on Triberr, I did a Blogging411 video with the ladies at NC Blogger Network last year.
Are you part of Triberr? What do you love/hate about it, and what tips do you have for using it to its full potential?
For more tips about using social media effectively, check out: