This post may contain affiliate links which may give us a commission at no additional cost to you. As an Amazon Associate we earn from qualifying purchases.
Have you ever been scrolling through your Instagram and see that one of your favorite Instagram accounts is being run by a special guest for the day? Did you know that it's actually very easy to be that guest running the account? It's called an Instagram account takeover.
Instagram account takeovers are an incredible way to grow your Instagram organically. If you are using Instagram as a part of your growth strategy, you know how much work it takes to get your content in front of the right people. And some days, it feels like you are just spinning in circles.
Many bloggers will tell you that the way to get your account to grow is by posting great content, using relevant hashtags, interacting with others in your niche and getting featured by bigger accounts.
While these are all true, getting featured by big accounts can be an incredibly hard feat. You are basically competing with hundreds of thousands of other people who are trying to get featured themselves.
Introducing: Instagram accounts takeovers – the method that not many people are talking about, but is the most effective in getting in front of thousands (sometimes even hundreds of thousands) of targeted followers.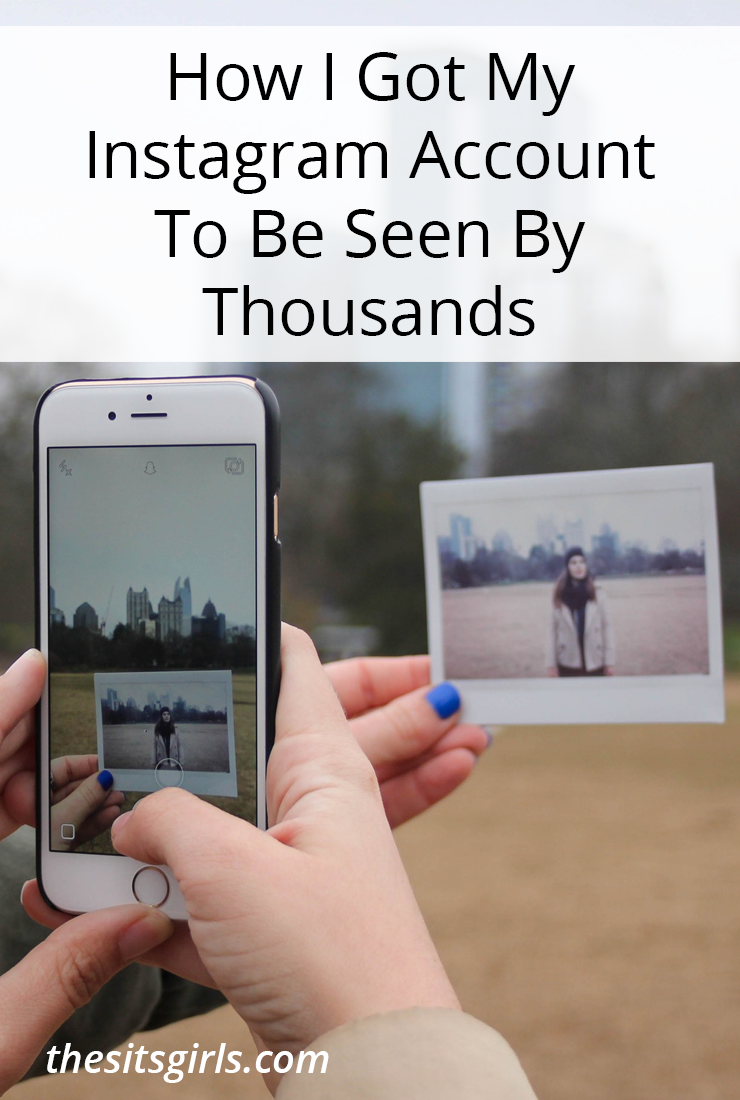 How I Got My Instagram Account To Be Seen By Thousands
So first, let's talk about what an Instagram account takeover is, and then we will look into how a takeover can grow your Instagram organically.
WHAT IS AN INSTAGRAM ACCOUNT TAKEOVER?
An Instagram account takeover is when you manage an Instagram account for a day (or several). During the time, the account may give you permission to have free reign of the account, or they may not give you access to the account, and instead ask you to send you the photos and captions and they will upload them themselves.
The most beneficial aspect to a takeover is being able to leave your Instagram handle in the caption of the photo, as well as tag your photos back to your account.
WHAT IS THE BENEFIT OF AN INSTAGRAM ACCOUNT TAKEOVER?
The main benefit is being able to have access to thousands of people who may have never seen your account before.
You are also able to drive large amounts of traffic to your Instagram and get loads of people viewing your account, so even if they don't follow you, they may click on a link in your bio or take some other form of action.
TYPES OF ACCOUNTS YOU SHOULD BE TAKING OVER
It is very important to take over the right account. If you are a fashion blogger, it doesn't make sense to take over a food account as you will not be in front of targeted followers.
Take a look at accounts that are authorities in your niche. For example, as a travel blogger, you may want to consider reaching out to Lonely Plant – which could put you in front of over one million accounts.
HOW TO SECURE AN INSTAGRAM TAKEOVER
Think of taking over an account similar to applying for a job. First, you need to find a contact email (or pitch the idea of a takeover) for the account. You can try and find a website for the account (if it is a company) and contact their marketing/PR department, or you can direct message the account through Instagram.
In your pitch, write why you believe you are qualified to take over the account, how you plan to run the account, why their followers would benefit from having you guest post for a day or two, and how you can contribute to the overall goals of their account.
This requires a bit of research on your part, in order to determine what the goals are of their Instagram account.
For example, let's say you want to takeover a travel agency for your local hometown because you are a travel blogger. You could say that you'd like to show their followers the lesser-known parts about your home from a local's perspective.
WHAT TO DO PRIOR TO AN ACCOUNT TAKEOVER
Prior to the takeover, announce to your followers that you will be doing a takeover. These announcements can be through your Instagram story, as well as an actual Instagram post.
Be sure to tell your followers to go follow the account you will be taking over.
Here are a few other important points:
Make note of how many followers the account has prior to the takeover. It is important that I see whether the account grows or shrinks while it is in my hands
If you have access to the account (and they have a business profile) make note of their analytics. It is important to know when their followers are most active so you know the best times to post
Research the right hashtags to use for your photos
Create content. If possible, take some photos before the takeover so you have time to edit and get them ready
WHAT SHOULD YOU DO DURING AN ACCOUNT TAKEOVER?
The actual takeover itself is the best part. During the takeover, you should concentrate on developing a relationship with the account's followers (as you want to make sure they like you enough to give your personal account a follow).
The best way to start a takeover is to ask their followers a question about themselves when you post your first photo. This will usually generate great engagement and build a rapport with them.
As you know, photos with high engagement rates tend to make the top 9 posts on Instagram as well, leading more traffic to your post.
Asking questions is such a great way to get followers engaged. This also gives you a great opportunity to reply to everyone from your own account – hence driving traffic to your account (double check with the account you are taking over if you are allowed to reply from your own account).
Ensuring you create a conversation with their followers increases the likelihood that your future posts will be seen in their feeds. This is due to the algorithm showing content that you have previously interacted with.
Author Bio: Dana Nicole
Dana Nicole is a branding strategist and web specialist over at Dana Nicole Designs Co. When she isn't working, she can be found relaxing with her husband and their Sheepadoodle, Kaya, sipping on a hot cup of tea, or traveling to a new country.