This post may contain affiliate links which may give us a commission at no additional cost to you. As an Amazon Associate we earn from qualifying purchases.
As someone who has used Instagram both for personal reasons and as an influencer, it's a social network that appeals to both groups of IGers. Yet I have noticed that there are some major differences between casual Instagram users and Instagram influencers. Just for fun, let's take a look at some of these differences. What are the habits of Instagram influencers? Which group sounds more like you?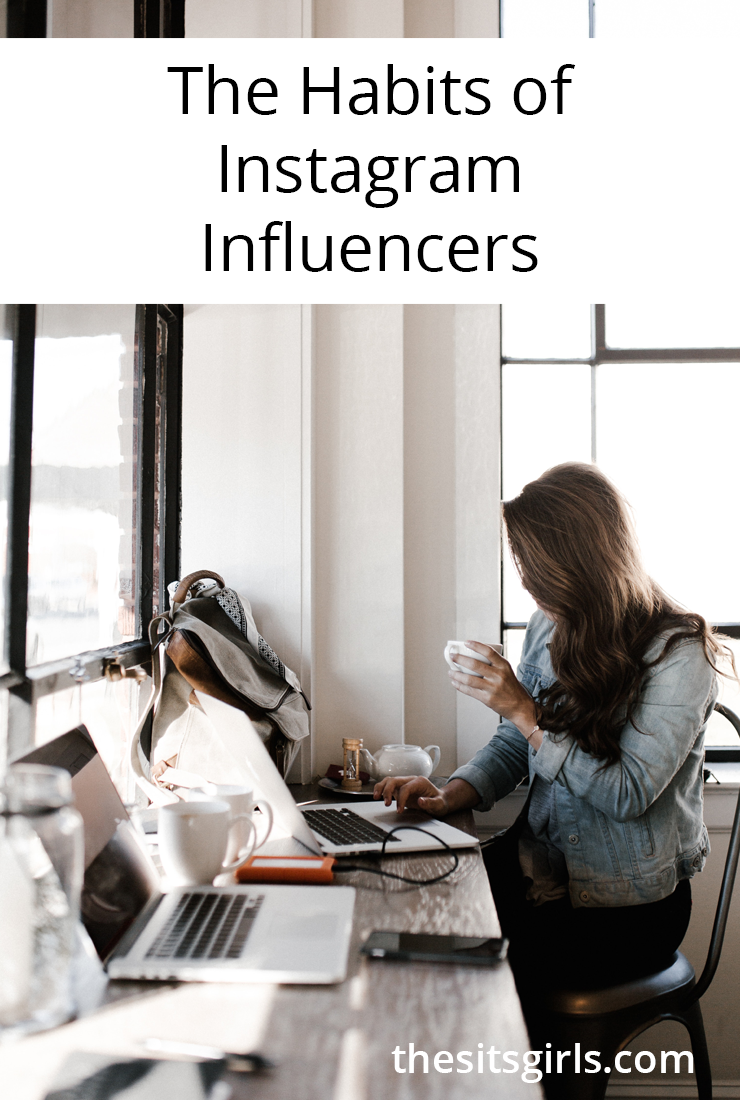 The Habits of Instagram Influencers
Casual IGer:
Their profile is private. It weirds them out to think that anyone could see the photos they post.
IG Influencer:
Their profile is public. They want potential brand partners to be able to see their profile as well as encourage new followers. They need their profiles to be public so any paid work can be viewed by a wider audience.
Casual IGer:
Quickly deletes any follow request from someone they don't know.
IG Influencer:
May not notice every new follower due to the amount of notifications they receive. Less selective about whom they allow to follow them and only deletes accounts that appear to be spam.
Casual IGer:
Either has no bio, uses their name and location, or lists a favorite quote as their bio.
IG Influencer:
Carefully crafts a bio that describes their brand to anyone who might want to follow or partner with them. Uses every last available character in their description.
Casual IGer:
Snaps a photo in the moment. Usually not planned and doesn't pay much attention to the full photo, only the main subject, which means things like piles of laundry can get in the shot. Multiple brand logos may be included because it isn't something they consider.
IG Influencer:
Carefully crafts the entire image, background included. No dirty laundry in their photos unless it's intentional for a detergent brand. If the photo is sponsored, the only brand labels visible in the photo are from that one brand.
Casual IGer:
Does minimal editing to their photos and posts on an irregular basis, perhaps using the same filter or no filter at all and going days, weeks, or sometimes even months between postings.
Personal Influencer:
Edits every photo, perhaps using tools outside of Instagram to do so. Posts on a consistent basis though may switch up the time of day to test for their optimal reach.
Casual IGer:
May include a caption with their photos or may not. Captions tend to be short and simply describe who or what is in the photo.
IG Influencer:
Carefully crafts their captions. They may describe the photo but also may relate the photo to a larger issue, either one they are championing or to include brand messaging. They know how to add line breaks in large blocks of text.
Casual IGer:
Hashtags are either not used or are used more for fun than for search purposes, such as #cantbelievemybabyisstartinghighschool.
IG Influencer:
Utilizes multiple hashtags they have researched. Tries a mix of popular hashtags and those that rank lower in search, but hashtags are used primarily to extend the reach of their photos or are required as part of a sponsored post.
Casual IGer:
Checks their IG account when they think about it – to check in on friends. And they often get the message that they have seen all new content since their last visit.
IG Influencer:
Strategically interacts with posts and hashtags on a consistent basis. Doesn't realize a message about seeing all new content even exists.
So, do you have the habits of casual IGers or Instagram Influencers?