This post may contain affiliate links which may give us a commission at no additional cost to you. As an Amazon Associate we earn from qualifying purchases.
When we wanted to have a party 15 years ago, most of us went to the store, bought invitations and mailed them weeks in advance or simply got on the phone and invited the guests. It was a world without Evite, Facebook and the newest kid on the block, Google Plus Events.
Fortunately, technology has made our parties (or at least the invites) brighter, hipper, simpler to track and for guests—especially those fickle ones who want to see the guest list before replying! — simpler to RSVP. But, with Google Plus Events, just launched this summer, the term "event' has been redefined by including guest interaction long after the party ends.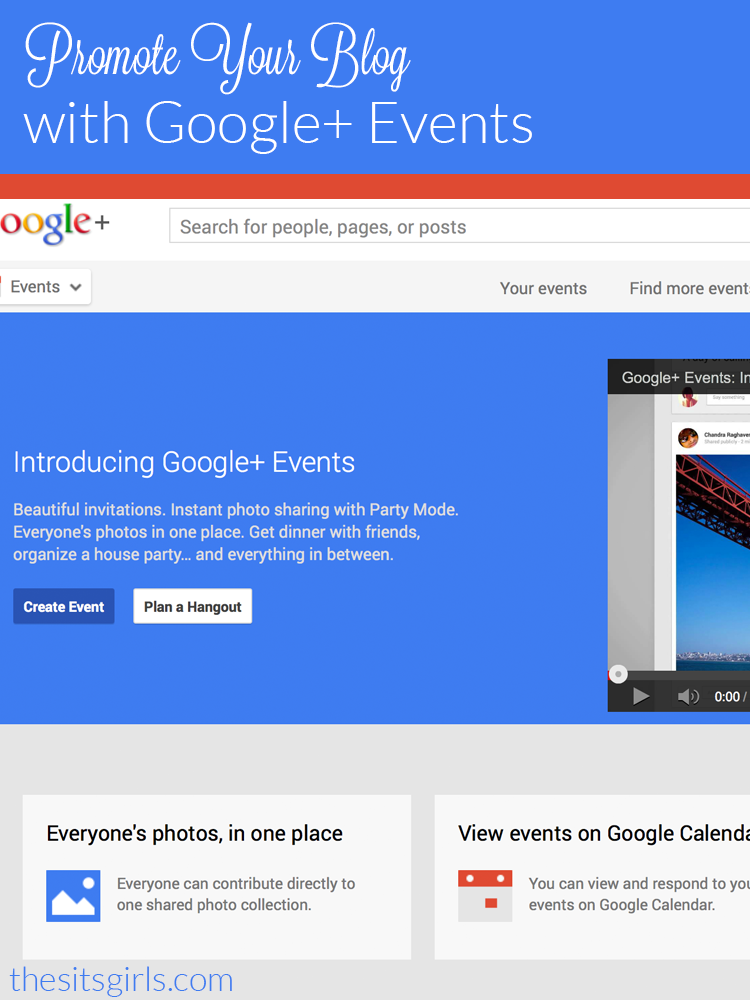 What Are Google Plus Events?
At first blush, Google Plus Events contains the standard, user-friendly features of a typical online invitation site. If you are used to using or receiving Facebook invites, you will find the functionality pretty comparable. When you set up your event/invite, you can choose from many different themed photos, name your event, give details and instructions. The location and directions can be viewed via Google Maps or Google Local.
If you or your invitees have downloaded the Google+ mobile app, all this functionality is even easier to access. The set up is straight forward, the user interface very simple. There is no cost to use it.
Why Google Plus Events Are Worth a Look
What sets Google Plus Events apart is the Party Mode function where guests can contribute their own pictures during and after the event. Invitees can also add their comments. All of this extra functionality creates a new dimension to a typical "get together." It has become a perfect combination of the online photo album with the momentum of a great party…you know the kind, where you can't wait to rehash with your girlfriends the next day.
Google Plus Events can be set for a private group, or made public for all users. You can even search and browse public events, allowing an unrestricted number of Google+ users to access.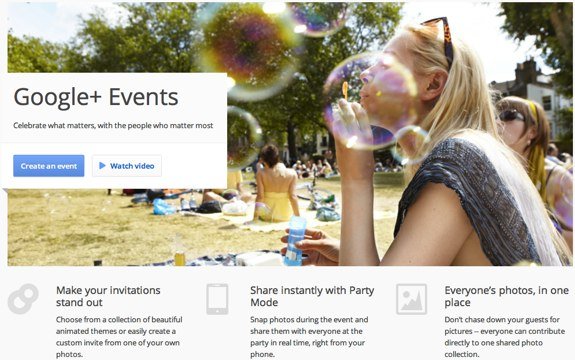 How Google Plus Events Can Help YOU Promote Your Blog
So, from a blogger's perspective, what does this mean for us? Admittedly, I am irritated by yet another platform to share photos, comments and expend energy building up a community of followers.
That being said, I personally think Google Plus Events may be worth the investment. It redefines what we consider an "event" particularly if you have a community of followers that like to share their comments, photos and videos. If you think of an event on Google+ in terms of a marketing campaign, you can make it last a month, a quarter or more as you and your users keep adding pictures, videos and comments to the event long after its launch.
This got me thinking about my world. I review children's books and offer tactile activities to go along with the books that can be done at home or in a classroom. I typically post my blog with a few pictures of my own students going through the activities. Using Google Plus Events, I could involve a whole community of visitors posting their own experiences and variations on the activity for weeks on end. This can be done by simply linking to your event from your blog. The outcome could be an online, ongoing "party."
Google Plus Events could open up a whole new definition of a party, especially for a blogger.
What we want to know is: Are you open to giving Google Plus Events a whirl? If the answer is no, what tools are you using to deepen your connection with your readers? Please share!