This post may contain affiliate links which may give us a commission at no additional cost to you. As an Amazon Associate we earn from qualifying purchases.
Pinterest is a great way to drive a ton of traffic to your site! If you understand how Pinterest works and how to use it to your advantage your monthly page views can easily sky rocket. For some bloggers Pinterest is their #1 source of traffic. There are several tips and tricks you can use to ensure you are getting the most out of your Pinterest account.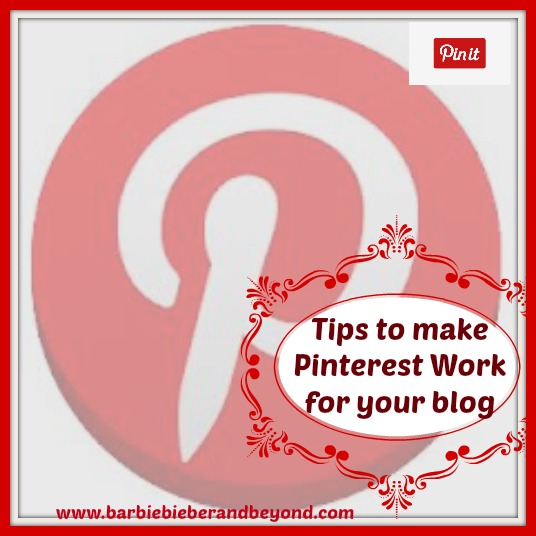 Tips and Tricks for Getting the Most out of Pinterest
Do you use Pinterest to promote your blog posts? If not you are missing out on a vital avenue of promotion for your blog.
Pinterest makes up the bulk of my traffic for Barbie Bieber and Beyond and therefore I try to utilise it as often as I can. In this post I outline the best tips designed at helping you get the most out of Pinterest, the best ways to create and share a pinnable image and tips for setting up your profile and boards. Get ready to see an increase in your traffic!!!
Read the Full Post Here: How to Make Pinterest Work For Your Blog