This post may contain affiliate links which may give us a commission at no additional cost to you. As an Amazon Associate we earn from qualifying purchases.
When people ask me which social media channel I think is the best for promotion, I used to say Twitter, but recently my answer has changed to a loud and proud "Pinterest!" The biggest reason that Pinterest is becoming so popular is you can make Pinterest work really hard for you even when you're having nothing to do with it. What I mean is, when you have the time, you can sit down and work on your Pinterest account, and then through re-pins and the nature of the site (because people search for specific topics), your account continues to work for you even when you're not around.
For a blogger, this is a revelation. Most social media channels require our constant attention and work from us in order to work for us. Twitter, while it can be scheduled in advance, requires interaction with other people or nobody will want anything to do with you. Instagram can't really be scheduled in advance and doesn't really draw people to your page. Of course, it's extremely important to interact with others and take time to do those things, but Pinterest is an animal of a different color. A little work here and there, and Pinterest does the rest.
So let's talk about what this work is that you can do to keep your Pinterest working really hard for you, even when you're not around. That way, your account will be successful and will bring more people to your site whenever you pin anything you've posted!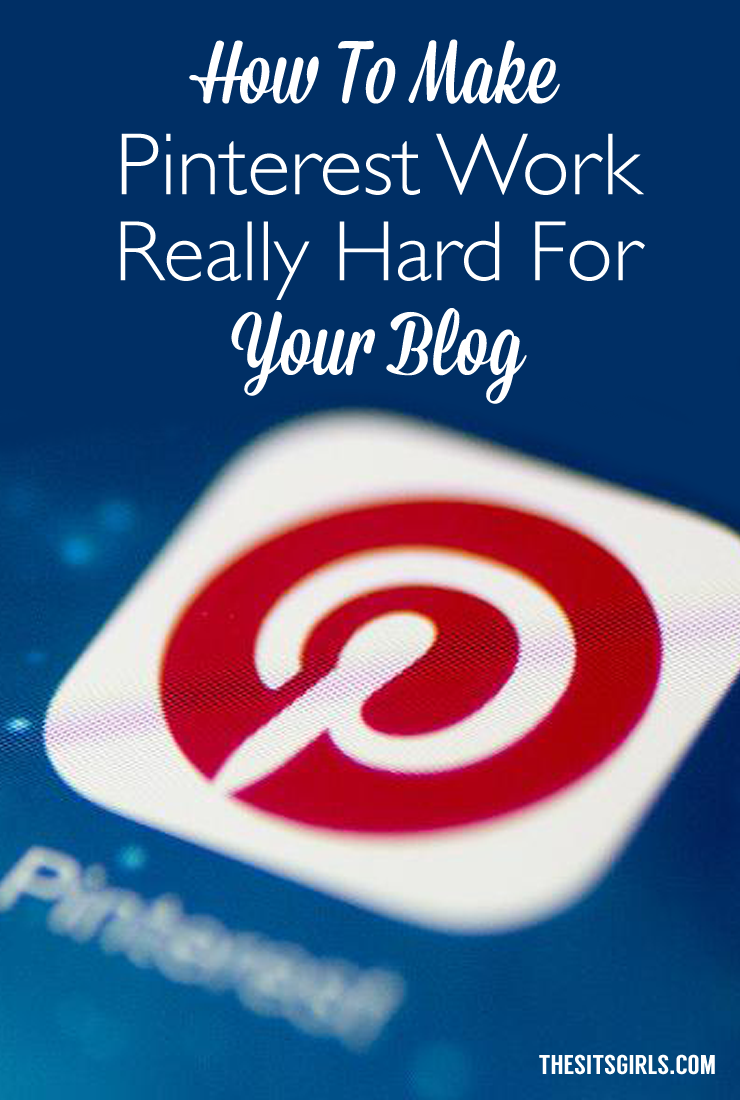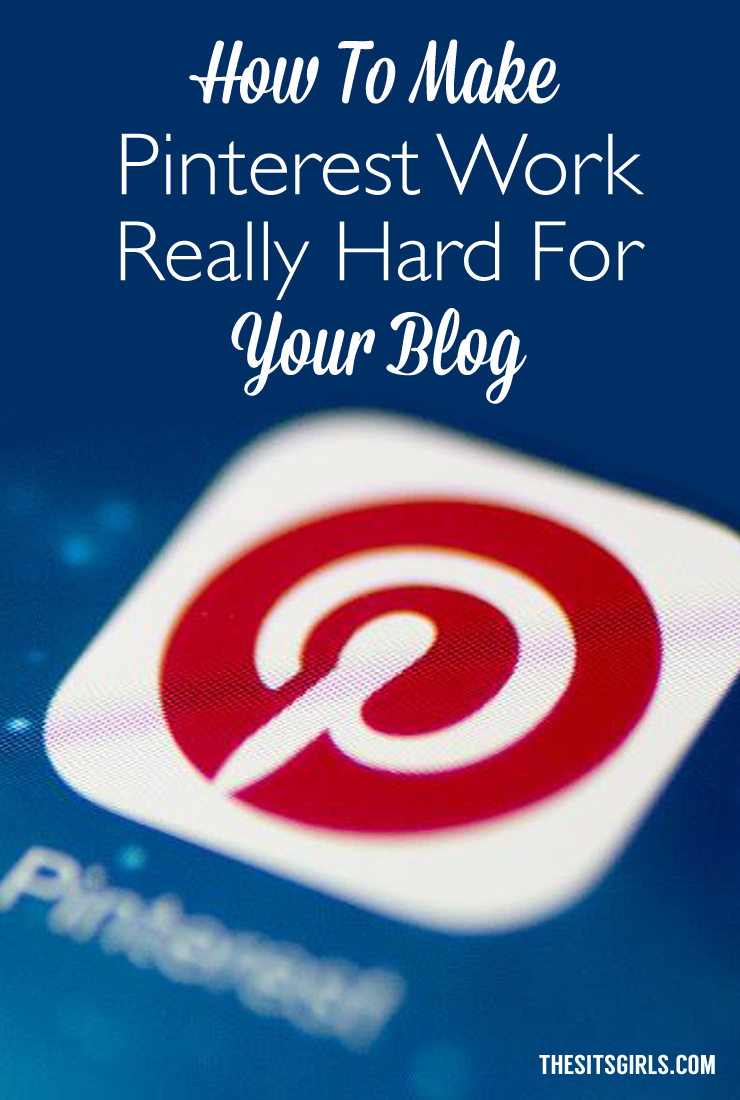 How To Make Pinterest Work Hard For Your Blog
Label Your Images Correctly
This is one thing you can do from your actual blog that will make a big difference in your Pinterest activity. When saving an image for your blog, you need to save it with a title. Don't just call it "IMAGE006," give it a name that fits with the keyword of your post. You also need to set the "alt text" with a keyword-rich description. This is important for SEO purposes, but also for Pinterest. When somebody goes to pin that image from your site, the description will populate with the alt text on Pinterest, so if it's not titled correctly and the person who pins it doesn't fix it, it will give no description of what the post is about. More importantly, it won't show up in Pinterest searches on that topic, which will be a real shame. So take the time to label your images correctly!
Pin Often
I know this sounds like it contradicts the whole premise of this post, but bear with me. I don't mean you should be pinning constantly and always on your computer or your phone. What I mean is that you need to pin a few pins every now and then, but consistently. This will keep you showing up in other pinners' feeds, and make it more likely that you will get repins, likes, and (most importantly) followers on a regular basis. What I like to do is pin while I'm waiting in line at the bank or the post office, in my doctor's waiting room, and or while I'm just lying around watching TV.  20 minutes here and there makes a world of difference.
Pin from Different Categories
It's important that you don't just pin the same types of things all the time, for the same reason that it's important that you don't post the same kinds of posts all the time on your blog: you want to appeal to a wide audience. You'll notice that on my Pinterest account, I even have boards for wedding planning and baby showers, even though I'm already married and don't plan on having any more kids. I do not this for two reasons: one, because I may need to help somebody plan their events someday, but also because I know that these types of pins are very popular. Pin a lot of different things: fashion, food, kid's stuff, parties, etc. If you absolutely don't want to pin things that aren't interesting to you, of course you don't have to. But having a wide variety will really help you gain a large number of followers. Everybody is interested in different things!
Pin from the "Popular" Category
This one goes along with the last two, but when you're pinning, try to pin from the "popular" category on Pinterest. These are the pins that have proven to get interest on Pinterest, and so will get interest on your account, too! They are more likely to get you repins and followers than just random pins (although I encourage those, too). Plus, this is where the really tasty recipes are. (and we all know that's the most important part of Pinterest).
Organize Your Account
Be sure to take the time one weekend to organize your boards into specific and obvious categories.  It makes your account more approachable and people will be more likely to follow you if they know that they can find something they're looking for easily. And take the time to make it pretty – whether you're creating your own board covers or using something you've pinned, make sure the board covers look nice. Everybody knows people like to look at pretty things!
How do you make Pinterest work for you?
Author Bio: Christine
Christine is many things at different times throughout the day – a wife, a realtor, a mother, a property manager – but she is Christine all day, everyday. She loves a warm bath with a good wine and a cold day with a good book. You can usually find her salivating over a plate of pasta.
More Pinterest Tips
Check out all of our Pinterest Tips here and visit our Pinterest Tips Pinterest board.
Follow The SITS Girls's board Pinterest Tips on Pinterest.