This post may contain affiliate links which may give us a commission at no additional cost to you. As an Amazon Associate we earn from qualifying purchases.
If you have a blog or social media presence, you need a marketing plan – which is just a fancy way of saying, you need to know what you want to get out of your blog, and have a step by step idea how you are going to get it!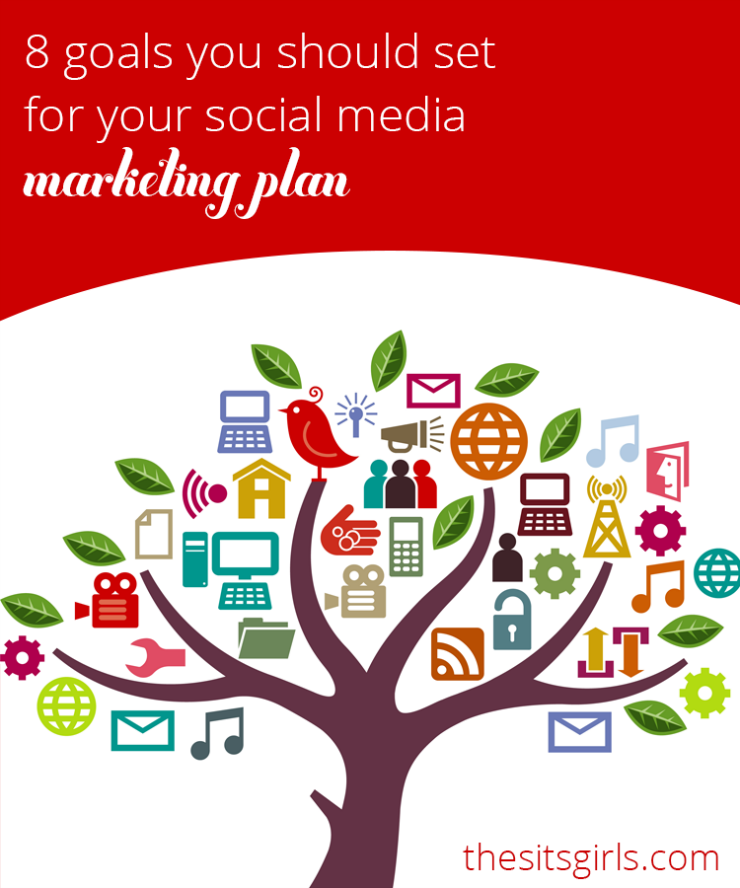 Building Your Brand
You are the backbone of your business; therefore, your brand is key. You want to spread your brand far and wide throughout the Internet. The best way to do this is to be found everywhere. The further your brand expands on the web, the more you are recognized and the more people will begin to trust you. We will never forget the first time we were at a travel function and a couple of people came up to us and said "Hey you're Caz and Craig from y Travel Blog." Our brand building was working.
You also want to be recognized in areas outside of your domain or niche. Join your target communities, participate in the conversations, and allow others to discover you.
Gain Traffic from Conversations Online
Participating in the discussions happening online will help you gain links back to your website. And those links will be followed by others who are interested in what you have to say. This is why you need to make sure what you say offers value and represents your brand well.
These conversations don't have to always be from within your niche. It is always a great idea to expand into other niches that still hold some relevance to yours. There have been a couple of bloggers who I now follow because I enjoyed some of their comments on other blogs. One girl in particular was always positive and friendly and I recognized her gravatar face everywhere. I eventually followed her and now we are good blogging friends. Also, be aware that within the conversations that are occurring in these social media niches, there are many "lurkers," not actively participating but following your links.
Build Trust
Watch everything you say and do online. One of your most important social marketing goals is to build trust. Many people are very wary of strangers online and with good reason. Make sure everything you do is done with integrity. It is essential that you create the impression of a high-quality, trustworthy person of authority in your online community.
Be the Information Gatherer
Don't just promote your own material. Gather the information your followers are looking for and give it to them. Make yourself be the one they turn to when they need something – otherwise they are just going to look for it elsewhere.
Think about Mashable. They have had huge success because they collate all the information about the latest in the worlds of technology and social media so that their readers don't have to search for it themselves. Be the hub of information. Keep abreast of what is happening in your niche and present your posts and products around those needs.
Manage your Brand
Don't allow anyone else to manage your brand for you. Be on top of what is being said about you online and act upon it. You can manage your brand by doing the following:
Respectfully respond to any negative comments – thereby minimizing any damage to your reputation.
Act in a preventative manner by not doing or saying anything to destroy your brand.
Do everything you can to make sure that positive comments about you are spread throughout the net and are seen by a wider audience. This means tweet, stumble, share on facebook your testimonials.
Your brand's success depends on your promotion of it. Promoting yourself is a social media marketing goal that cannot be ignored out of shyness or fear.
Receive High Quality Incoming Links
Your social media participation will create a growing network of relevant links that can bring you traffic from many different sources. This is part of your web expansion plan.
The best ways to get high quality link backs to your site are through:
Guest posting on other sites
Participating in interviews
Writing high quality articles that others will naturally want to link to and share
Expand your presence in the search engines
Social media marketing will help you to pop up in many different places in the search engine results. You can get yourself found in the results for your blog, social site profiles, and the content of the various sites you guest post or comment on.
If I pop up in the search engines for the term travel tips under a discussion I was having in a travel forum, anyone who clicks on that to learn more about what I say can then follow my link from the forum post back to my blog.
This is weaving an online presence on the web. Get found in many different places. New content on social sites and blogs tend to get noticed and indexed by the search engines almost immediately.
Reduce your dependence on search engines
This is one of my favorite social media marketing goals. I dislike the technical aspect and energy drain of trying to get search engine traffic. I know how important this is, but I also know that it is a lot harder to retain followers from that sort of traffic because they don't know who you are.
Engaging in social media marketing enables you to develop a stream of traffic that is not search engine dependent. They are coming to your website because they have already met you online and they trust and like you. These are your more solid supporters. They will automatically do a lot of your marketing for you via word of mouth. This is why building your brand and trust is so important.
Make these 8 social media marketing goals a part of your online blogging and business building plan, and you will find success will come to you far easier and a lot quicker!
About the Author: Caz
Caz is the co-founder of one of a popular travel blog, where she shares, with her husband Craig, their travel tips and stories from living and traveling the world since 1997. They now travel the world with their two daughters. Caz also has a personal blog Mojito Mother, aimed at putting the mojo back into a mother's life.