This post may contain affiliate links which may give us a commission at no additional cost to you. As an Amazon Associate we earn from qualifying purchases.
Those of us who invest a lot of our time each week into social media, whether it's blogging, Facebook, Twitter, Pinterest, Globbittron (totally made that up) or Zinnerista (that one, too), we may find ourselves getting disappointed every now and then. Perhaps we expected more from our efforts by this point or maybe we feel unappreciated, forgotten, not heard or like we have toilet paper stuck on the bottom of our shoes.
(Actually, that last one isn't a feeling, it's the truth. Can you take care of that really quickly?)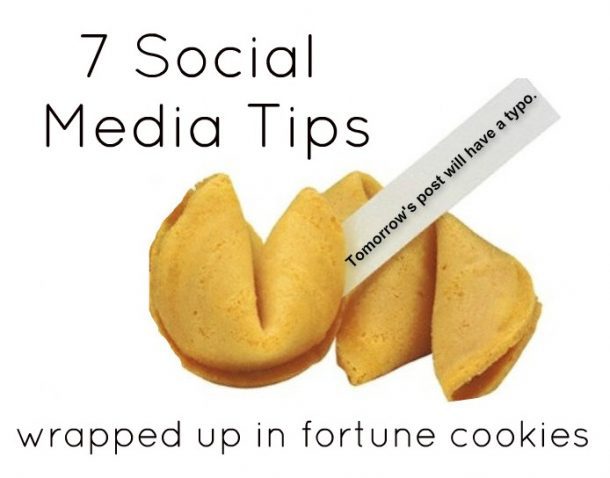 Social Media Tips
I'm thinking if we social media types realized that we were sometimes all in the same boat, more or less, we'd feel better. If we realized that sometimes we all feel like what we've written reeks of pteryodactyl breath or rhino gas, we would give ourselves a break. We would just keep forging ahead and keep writing.
In my attempt to get us to stop crying and contorting our face in a really unattractive way, I started a fortune cookie business called Social Media Fortune Cookies. (I know. It is an extremely creative cookie name.) My top 7 cookies, out of the tons I slaved over baking and out of the tons of little slips of paper I slaved over typing (those little dadgum rectangles are hard to fit into a typewriter just right), are included in the post. Check it out!
Read the Full Post Here: My Top 7 Social Media Tips Wrapped Up In Fortune Cookies