This post may contain affiliate links which may give us a commission at no additional cost to you. As an Amazon Associate we earn from qualifying purchases.
Just when we thought we had a handle on Instagram and started to "master" it, here comes yet another social platform. TikTok hit the scene and many influencers were reluctant to dive in as it initially presented itself as a platform with all the newest dances that appealed to the younger generation of influencers.   
Slowly the platform started to include less of the trendiest dances and started to embrace other forms of content that resonate with older audiences. From comedic skits to DIY projects, to fashion, to funny takes on adulthood, TikTok is really making a name for itself with an entirely different audience separate from Instagram and all other social media platforms. It's easier than ever to find your niche on TikTok and connect with your audience.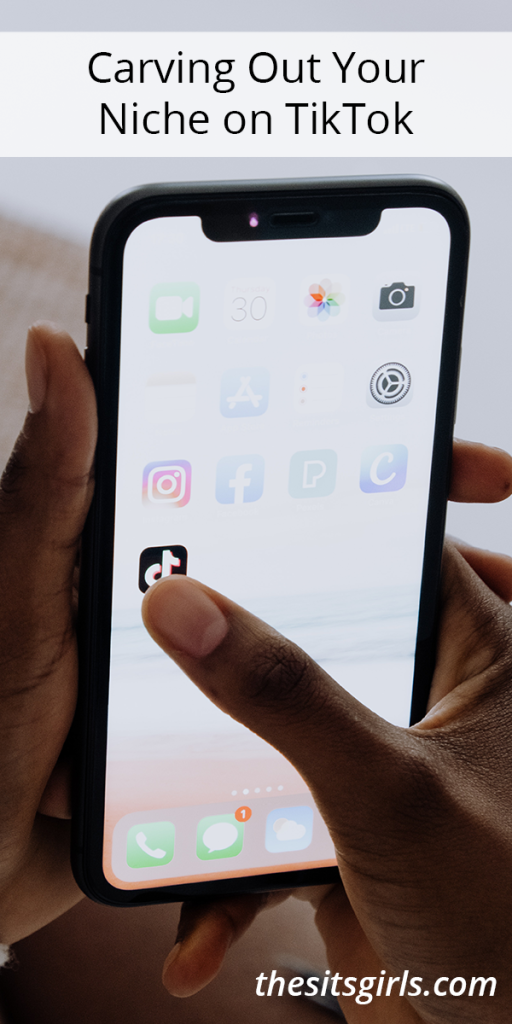 Carving Out Your Niche on TikTok
If you are a content creator, TikTok offers a less polished version of content that can go viral easier, with the possibility of making you an overnight sensation if you create the right content. What kind of content should you create? Glad you asked, we're going to talk about finding your corner of TikTok and how to make it work for you.
How to Find Your Niche on TikTok
There is literally no need to reinvent the wheel when it comes to finding your niche on TikTok. If you are already creating content and have had success with your audience, just find that audience on TikTok and adjust your content to fit the platform.
Easier said than done, right?! The beauty of TikTok is their "For You Page" also known as FYP. This main page features all types of content and based on what you interact with is what you will continue to be shown. If you are creating DIY content and people are scrolling their FYP page your chances of being randomly seen are greater than on Instagram. Once they see the content and interact with it, it is likely the algorithm will continue to show them your content. Now your job is to make sure you are consistently creating content to stay relevant on the FYP and grow your following through new subscribers and shares.
TikTok also utilizes hashtags, research the ones that resonate with your audience and add them to your posts. TikTok is also known for it's trending sounds and dances. Find ways to adapt them to fit your audience. Jumping on the trends will increase your chances of being discovered.
Popular TikTok Niches
If you are just getting started and don't have a niche or are looking to dive into a new one. Get strategic about the type of content you want to produce and follow the above directions targeting those people using hashtags and trends. If you create DIY content on Instagram, but also love to read and want to dive into Booktok, we are behind you! 
Taking a look at the niches that do well on TikTok can also grow your account quickly. You don't have to stick to what you've always done, look around the platform and get a grasp on the niches that perform well, and dive in!
A few of the top TikTok niches include:
Health and wellness
Fashion ( OOTD posts, thrifting)
Parenting (Humor, tips)
Cleaning
Books
The beauty of niche communities is people consider you an expert in the area and will support you as you are offering them information about the things they are passionate about. If you are more lifestyle on one social platform and want to explore focusing on one type of content on another, TikTok is a great place to get your feet wet. 
Cross-Promote Your Content
Last but not least, to help your community on Tiktok grow quickly, be sure to share that you are on the platform with members of your existing community if you already have one. While the content and audiences tend to be different across platforms, there are a lot of people that watch content on multiple platforms and would love to follow you wherever you show up!
Want to learn more about TikTok?
Check out these articles: