This post may contain affiliate links which may give us a commission at no additional cost to you. As an Amazon Associate we earn from qualifying purchases.
Have you all heard of Pinpuff?
Pinpuff is a tool that measures a Pinterest users' influence, reach, and virality. It is also called Pinfluence.
You can think of Pinpuff similar to Klout, but for Pinterest.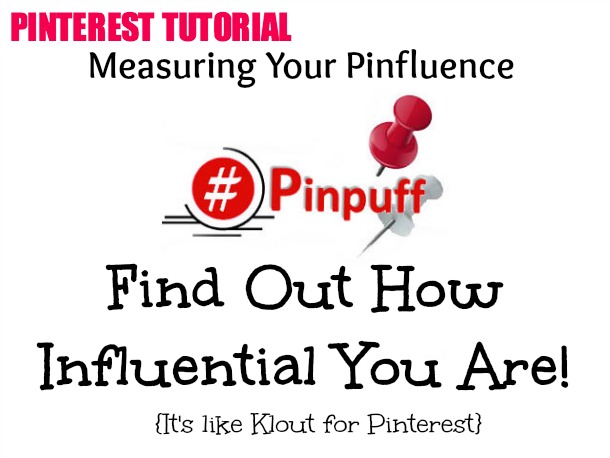 Pinpuff: It's like Klout for Pinterest
What is Pinfluence?
According to Pinpuff.com, Pinfluence is:
"…measure of your popularity, influence and reach on Pinterest. It also decides monetary value of your pins & traffic your pins generate…"
Why is Pinfluence Important?
Pinpuff assigns each user a Pinfluence score and a monetary value of their pins. This helps Pinterest users keep track of their pinning activities so they can get the most out of the site. Based on daily tips and suggestions, Pinterest users/businesses can analyze and manage their promotional/marketing content in order to better tailor their content for their target audience.
This also helps users to build their brand in preparation for collaboration with other brands.
Read the Full Post Here: What's Your Pinfluence?