This post may contain affiliate links which may give us a commission at no additional cost to you. As an Amazon Associate we earn from qualifying purchases.
Did you know that you can now get Pinterest analytics? The analytics you get from Pinterest are pretty awesome, but you can only get them if you have a business account set up. Switching over to a Pinterest business account is very easy and should only take you a few minutes. Once you are up and running you will be able to see how many times your content has been repined, how many impressions your content has had on the main page of Pinterest and much more!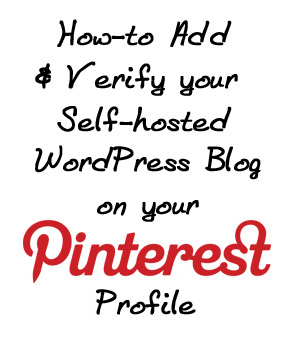 Getting Pinterest Analytics to Work For You
Pinterest is a great promotional tool for websites and blogs. A popular pin can generate tons of click-throughs and traffic. It just got even better a few days ago when Pinterest starting allowing you to add your URL directly to your profile and verify that the site is yours.
Step-by-step instructions with visuals to help people easily add and verify their Self-hosted WordPress site on Pinterest. It can be confusing for bloggers who aren't that familiar with their hosting C-panel.
If you have a self-hosted WordPress blog, here's a step-by-step overview that will get you up and running with your Pinterest analytics.
Read the Full Post Here: How to Verify Your Site for Pinterest