This post may contain affiliate links which may give us a commission at no additional cost to you. As an Amazon Associate we earn from qualifying purchases.
Did you know you cannot "pin" a post if there is not an image or video of some kind? Pinterest is all about those beautiful pictures we've been focusing on! Even if you make pictures with text, your job as a blogger is to create pinnable images for the posts you want to get noticed.
You can accomplish this goal two ways:
by adding a Pinterest button to your blog and
by making sure your photos are the "right size."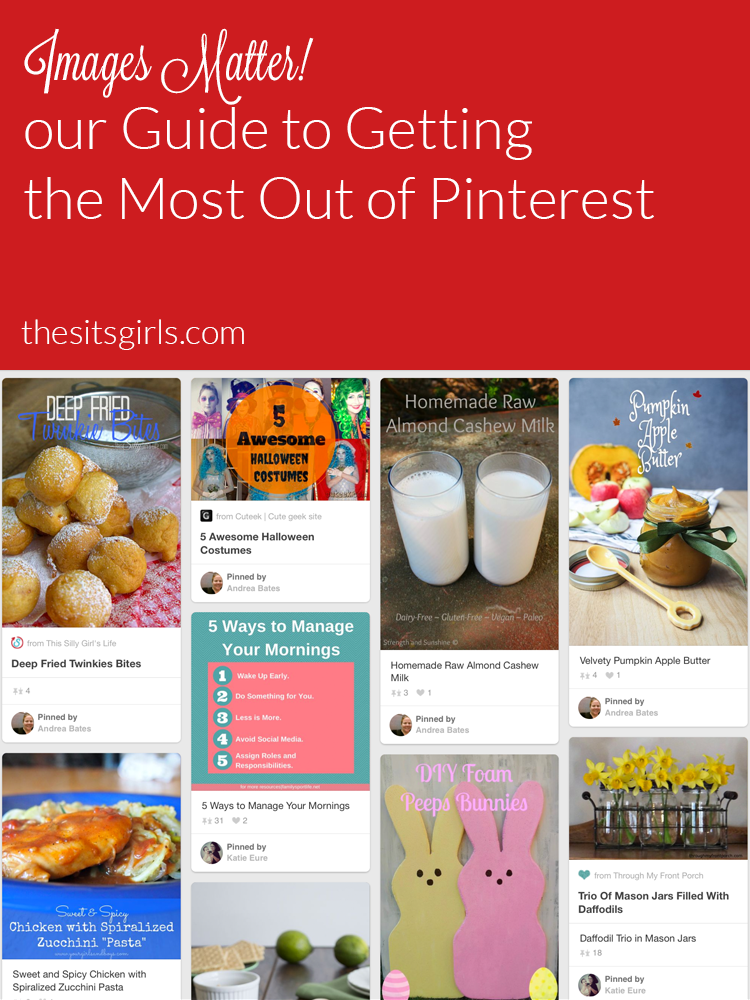 How To Put a Pinterest Pin Button on Your Blog
Remember when we talked about adding an easy button for your readers? Inserting a "pin it" button to your blog/posts does just that. It makes it easier for your readers to start pinning.
Why You Need a Pinterest Button
It reminds me to pin. Think of it like a call to action button. People may like your post, but when they see the Pinterest button they think, "Yes, this is a good one to pin."
I like when people have selected the photo they want me to use and the text. Saves me so much time. (Yes, I'm that lazy.)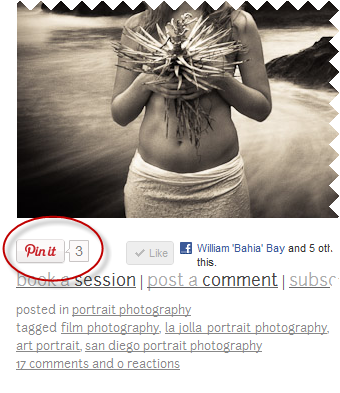 Personally, I use the "Pin it" on Pinterest button.  It's for WordPress self-hosted blogs.
The reason I like this particular Pinterest button is because I can choose which posts to add it to, and I can pick the photo and the wording. In other words, if I make a clever little button, then I want to be sure that is the image people will be pinning. I also like to include the title of my post and sometimes my website…even if people do not always choose to keep the description when they pin to their board.
Your goal is to make it as easy as possible for people to pin, and to make your images "repinnable." You want people to include your post title or some other great description that will ultimately entice people to check out your post.
Try to avoid including descriptions such as "cute" or "love this" on your pin. I am definitely guilty of pinning and repinning posts like this, but I am getting better. It's all about helping to send traffic to the person you pin.

Other "Pin it" Button and Coding Options
Pinterest has it's own button, which you can find on their goodies page.
Pinterest Resources for WordPress Users
Pinterest Resources for Blogger Users
There are plenty more out there! These are just a few that I thought looked good.
What If You Don't Want Anyone To Pin Your Content?
If you prefer that people not be able to pin from your site. You can check out this post: Block Pinterest Users from Pinning Your Content. It includes the HTML code to prevent people from pinning your site and an example of what happens when someone tries. You can also use this plugin, Block Pinterest, if you are on WordPress.
Once You Get a Pinterest Button, What Are Your Readers Pinning?
Now that you are able to add a pin button to your blog, let's talk about exactly what your readers are pinning. I have to be honest, as a photographer, it pains me when I go to someone's blog and their images are small. Oh, it breaks my heart! You don't want people to skim over your wonderful images that show your knowledge of rule of thirds and natural light because they are too hard to see.
Ask yourself this question: Which of the below photos would you rather pin to your Pinterest board?
Option 1:
Or Option 2:
Just say no when it comes to thumbnail pictures on your blog and on Pinterest. You need to make your images BIG!
How to Resize Pictures
There are a couple different ways to resize photos. Before you begin, you'll want to figure out what is the biggest pixel width your blog layout can support. (For the SITS Girls, the maximum pixel width is 600.) For most blogs, we recommend 640 pixels. You'll definitely do not want to go below 500 pixels if your blog design supports it.
Once you figure out the pixel width you are working with, you can head to Flikr or PicMonkey to resize a picture.
How to Resize a Photo On Flickr:
You can use a hosting site like Flickr to host and resize your image. Once you've selected the proper size, cut and paste the URL into your post.
Here's a tutorial on how to resize a photo on Flickr:
How to Resize a Photo On PicMonkey:
If you don't want to upload your images to a site like Flickr, you can edit your photos online for free with PicMonkey.
Here's a tutorial on resizing pictures using PicMonkey:
Be sure to come back tomorrow, as we are going to talk about watermarking your images and the copyright issues.
More Pinterest Related Articles