This post may contain affiliate links which may give us a commission at no additional cost to you. As an Amazon Associate we earn from qualifying purchases.
Pinterest is more than just a place to get awesome recipes and craft ideas. Pinterest is a highly valuable tool for bloggers! Most niches will benefit from having a presence on Pinterest, but simply showing up and pinning your own content isn't enough. You need a Pinterest strategy and I have Pinterest tips that will help you build one.
Pinterest has made big changes. A lot of bloggers and businesses noticed their results were tanking. Pinterest changed their algorithm so much that it's a safe bet a lot of what you are doing on Pinterest now is wrong, even if it was successful for you in the past. I realized this issue myself not too long ago and decided to change my strategy, and I wanted to take the opportunity today to share with you a 3 Pinterest tips that have helped me keep my Pinterest traffic growing.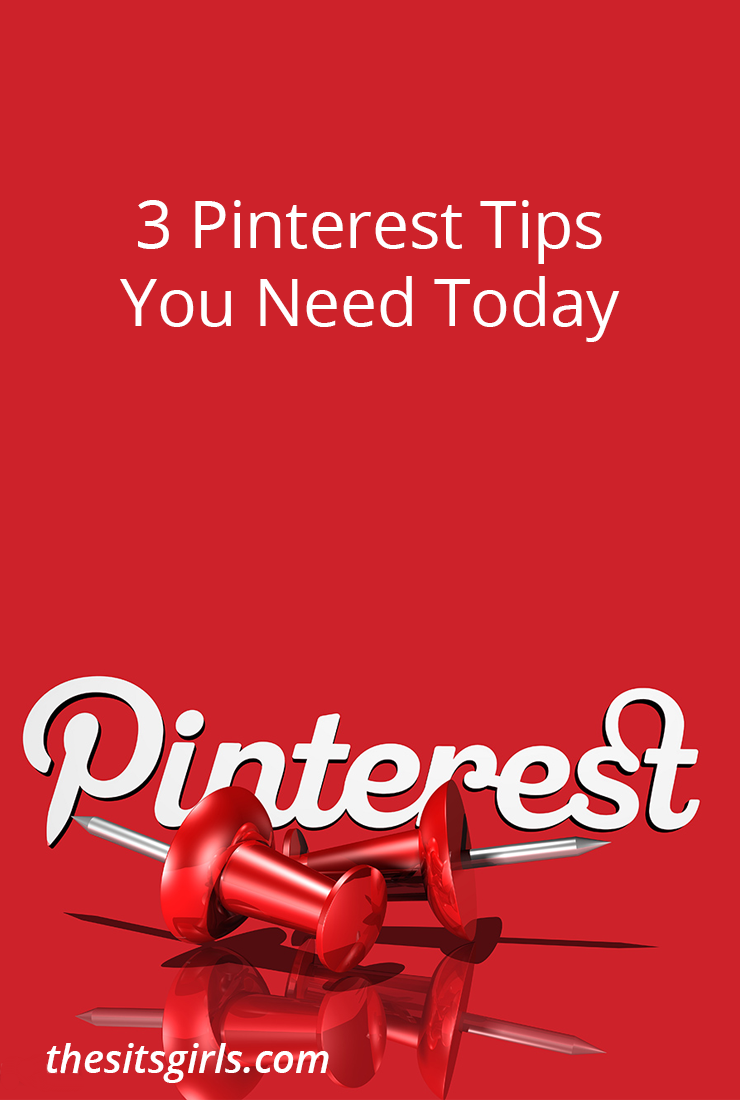 3 Pinterest Tips You Need Today
1. Forget everything you knew about Pinterest
I know that's a tired old cliche, but in this case, it is 100% true. Pinterest started out as a social network that encouraged Pinners to "pin" and "repin" other people's content and follow accounts that they liked. Focus was on creating beautiful board covers to entice people to follow your account.
Now, Pinterest is no longer a social media network. Let that sink in for a moment. If you continue treating it like one, you're going to keep struggling. The reality is Pinterest no longer encourages users to follow other accounts. They are prompted to follow ideas, trends and topics. Almost no one is going to visit your account to see all your board covers. People still "follow" other people but that's no longer the primary focus.
So, if Pinterest isn't social media, then what is it?
Pinterest has become a visual search engine. It's important that you treat it as such. Think of the SEO guidelines you follow for Google. Make sure your descriptions are SEO rich. No longer will clickbait titles and "I can't believe what happened next" work for bringing in tons of traffic. You need to optimize your descriptions AND your images to be search engine friendly.
2. Forget the 80/20 rule
For a long time it was thought there was a benefit in the algorithm to pin 80% other people's content and 20% your own. That was true when it was a social media network. Now that rule of thumb can almost be reversed. That's not to say don't pin other people's content, but be more strategic about it.
Personally, I like to pin two types of content from other people. The first type is stuff that is already doing well and/or going viral. We know this content is already successful, so we want to continue sharing that. The second type I like to pin is stuff related to my content that I am lacking in. For example, I am a frugal blogger, but I suck at creating recipes. So for my content from other people, I like to find pins that are successful recipes to curate in my collection. That way, I have stuff saved that isn't directly "competing" with my pins since I don't do recipes often, but if one of my followers wants to find a collection of frugal recipes, they can still find them through me.
3. Focus on content, not boards
Don't waste too much time organizing your boards by season or creating elaborate board covers. Unfortunately they just won't be seen like they used to, so your time is better spent optimizing your content and old pins. Occasionally, existing followers may visit your boards, same with regular readers. For the most part though, they will find your pin in a search, save it to their board and move on. They might follow your account, but chances are Pinterest will prompt them to follow what they searched for, rather than the people who created that content.
This might sound a little out there, but with these strategies I have been able to keep my Pinterest traffic rolling in consistently during a time when many people are experiencing a huge Pinterest "crisis". Pinterest accounts for 96-98% of my traffic and my pins are seen by over a MILLION people every month! I was totally reluctant to change my strategy when this new algorithm came out, but I'm happy I took the leap! With these actionable tips, you can turn that ship around and get your Pinterest traffic back up to where it should be.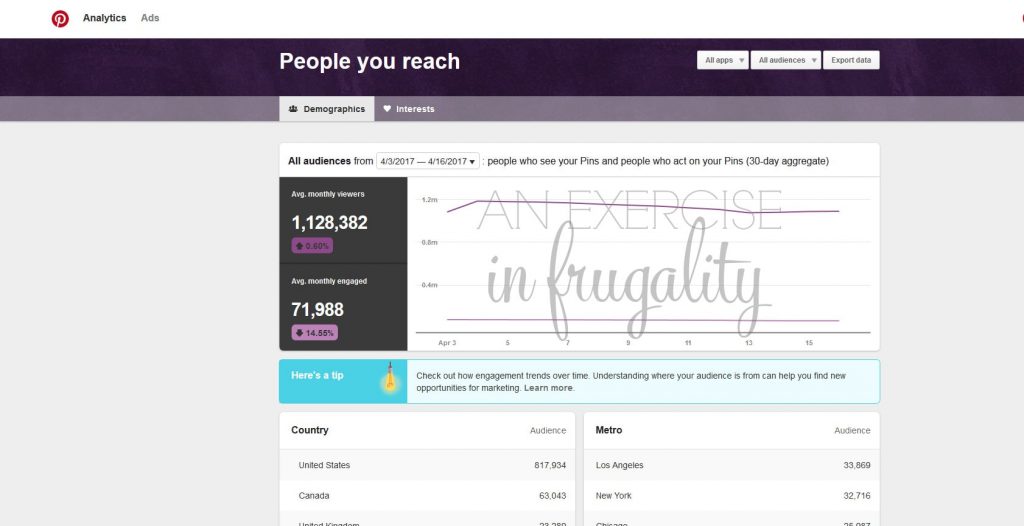 The most important of my Pinterest tips: don't get discouraged. I know a lot of bloggers who were ready to give up on Pinterest (or worse, give up on blogging) when their Pinterest traffic took a dive. A simple adjusting of your sails and you'll be back in action in no time.
Tell us if you gave any of these Pinterest tips a try and how they worked for you in the comments!
What's your best Pinterest tip?