This post may contain affiliate links which may give us a commission at no additional cost to you. As an Amazon Associate we earn from qualifying purchases.
TikTok has an algorithm that can catapult your content if you know how to use it to your advantage. They make it easier to discover new people than other social platforms (we're looking at you, Instagram) and reward you for posting frequently. Outside of making sure to use popular hashtags and jump on trending audio, knowing how often to post on TikTok is important if you hope to grow.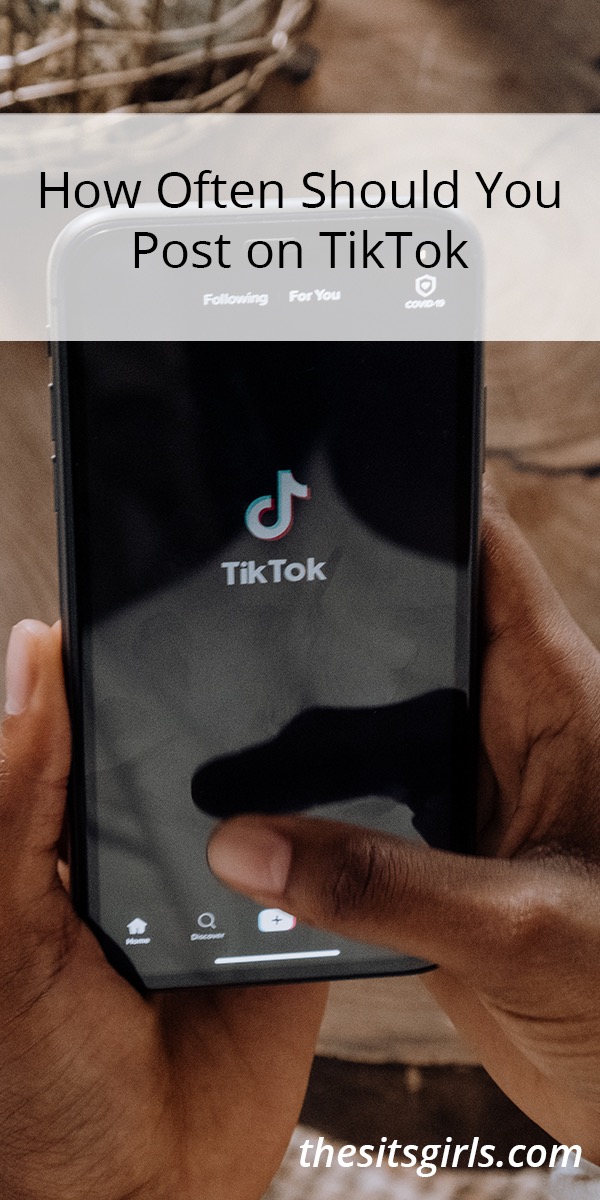 How Often Does TikTok Want You To Post?
The TikTok platform itself recommends that you always be intentional about the content you post, recommending that you post new and fresh content regularly, ideally posting 1-4 times a day. With TikTok being more of a "free-spirit" in comparison to Instagram, don't overthink about how hard it might be to post multiple times a day on TikTok. If you've been on TikTok you know the need to create the "perfect" background or scene isn't the norm, and you can easily create great content without worrying as much about the aesthetics.
How Often Should You Post On TikTok
If you can't commit to posting multiple times a day on TikTok on an ongoing basis, consider dedicating a few weeks to posting multiple times a day, every day begin growing and establishing a follower base. Once you have amassed an audience, if posting multiple times a day feels unreachable, pare down to what feels comfortable.
Tip: TikTok offers members with Creator accounts the ability to schedule content, this may work to your advantage, allowing you to batch content and have it go live throughout the day or week. 
Another good thing to try is A/B testing. Basically, try posting videos at different times of day and watching your analytics. You will begin to see when they are online and what kind of content resonated most. By doing a little research and deep-diving into your analytics you may find that posting multiple times a day may not move the needle with your audience. For example, you may discover that your audience is older and only has time to scroll in the evenings after work. In this case, there wouldn't be a need to create multiple pieces of content a day, and you may find that niched-down content will yield the same results with less work.  In that case, posting once or twice every evening would be all you need. The TikTok analytics and data is an extremely helpful tool for you to utilize to get an in-depth look into the habits of your follower base. 
The moral of the story is there are quite a few factors that play into how often YOU should be posting on TikTok based on your audience.
One thing is for sure – if you haven't started posting, what are you waiting for? To get the most customized info on your audience you have to get your content out there consistently to fully understand how to reach and serve your follower base.
Growing a fanbase can take a little work in the beginning, but the work is worth it when you are able to be more strategic about your content, this takes some of the stress out of being an influencer.
Looking for more TikTok tips? Check out this tutorial on finding popular TikTok sounds.