This post may contain affiliate links which may give us a commission at no additional cost to you. As an Amazon Associate we earn from qualifying purchases.
Every day there seems to be a new social media channel for people to use. Whether it's Periscope, Snapchat, or Instagram's new stories feature, there are more and more places for your audience to find you and connect. But getting your audience to find you on all of your social media channels can prove to be a challenge.
Ask a group of people what their favorite social media channel is and you are bound to get a variety of answers. Everyone has one that tends to be their go-to. So your job is to get your audience to want to follow you on more than one channel and for other people to follow you as well. The easiest way to do that is to promote not only your blog, but your social media channels.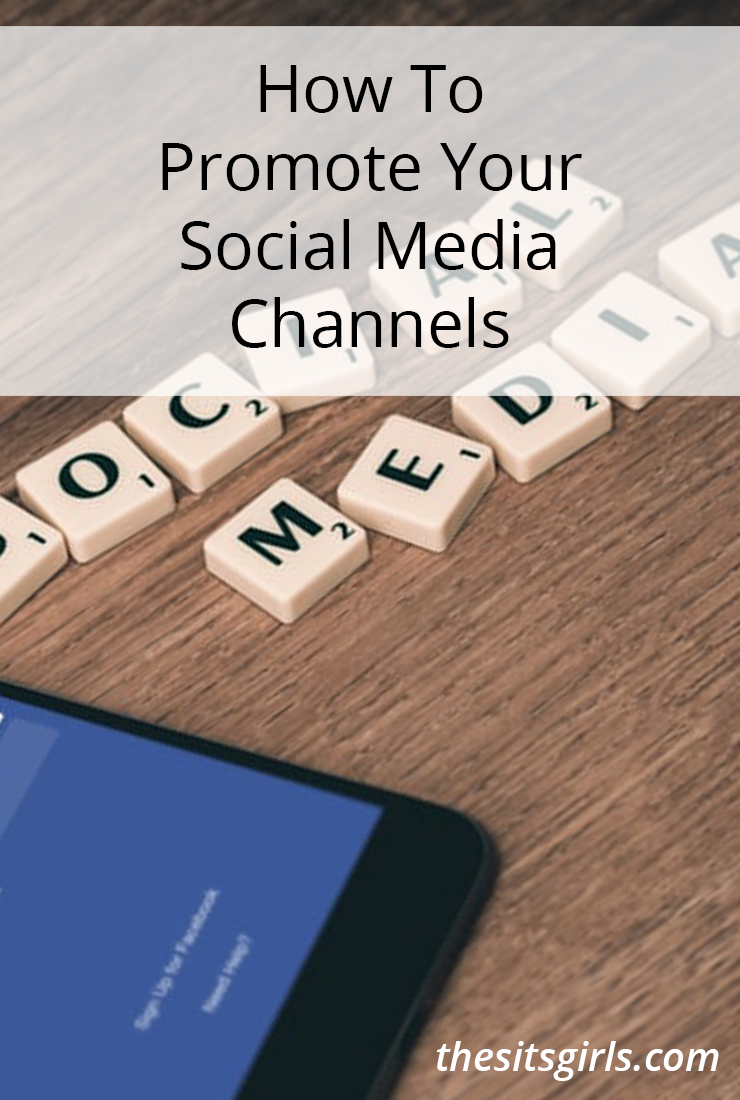 How To Promote Your Social Media Channels
One of the easiest ways to promote your social media channels is to make sure you aren't sharing the same thing on all channels. No one wants to read the same thing on Twitter and Facebook, or see the picture you posted on Instagram on Snapchat. You don't want to be repetitive. It's easy to schedule and push one channel's content to another, but I urge you to try to keep each channel authentic. Social media is meant to be social, you wouldn't go out to a lunch with someone and tell them a story and then tell them the story again the next time you saw them. Just because you are somewhere else doesn't make the story new.
Another way to promote your social media channels is to link to them in blog posts. If you are sharing a recipe, mention that you posted the picture on Instagram yesterday. If you are traveling and you tweeted about it, mention in your blog post that "you may have seen on twitter yesterday that I was on a trip." Chances are that they may not have seen these things and this gives them a reason to go check out your feed and follow you.
My favorite way to promote my social media channels is to make them all work as part of one story. So I might post a picture of recipe ingredients on Instagram, mention on Twitter how much I love fall and apples, and then on Facebook post the finished product with a link to the recipe. Then you can say on Facebook, "Did you see that the yummy apples I posted on Instagram, became this pie?" or on Twitter post a picture with a link to the Facebook post saying, "I had to make something to take care of my apple craving!" This keeps people interested and wanting to know what's next.
I also like to use teasers on my social media channels. So on Facebook I might say, "Go over to Instagram to see where we are visiting today," or on Twitter tease, "You might want to check my Facebook page for a great giveaway." This gives your audience an incentive to check you out on a channel where they may not have been following you.
With all things social media you want to keep it social. So think about ways you can interact with your audience while promoting your other social media channels. No one wants to see the same things in different places.
There is no point in using a social media platform if you aren't going to have a presence there. Also, there is no need to be on every social media platform. You can't be everywhere. Strive to keep your social media channels authentic and only use the ones you love.
Keep Reading
We have more tips to help you navigate the world of Social Media here.