This post may contain affiliate links which may give us a commission at no additional cost to you. As an Amazon Associate we earn from qualifying purchases.
You've taken the pictures/captured the video and come up with the engagement-inducing copy and captions; you post and move on. Nope! You've worked too hard to not make sure this content gets reposted and repurposed across ALL of your social platforms. Repurposing content isn't as easy as copying and pasting the same thing across all platforms, as they all have their nuances, but a few copy tweaks here and an image resize there will all you to repurpose your content successfully and have your content working hard across today's most popular social platforms.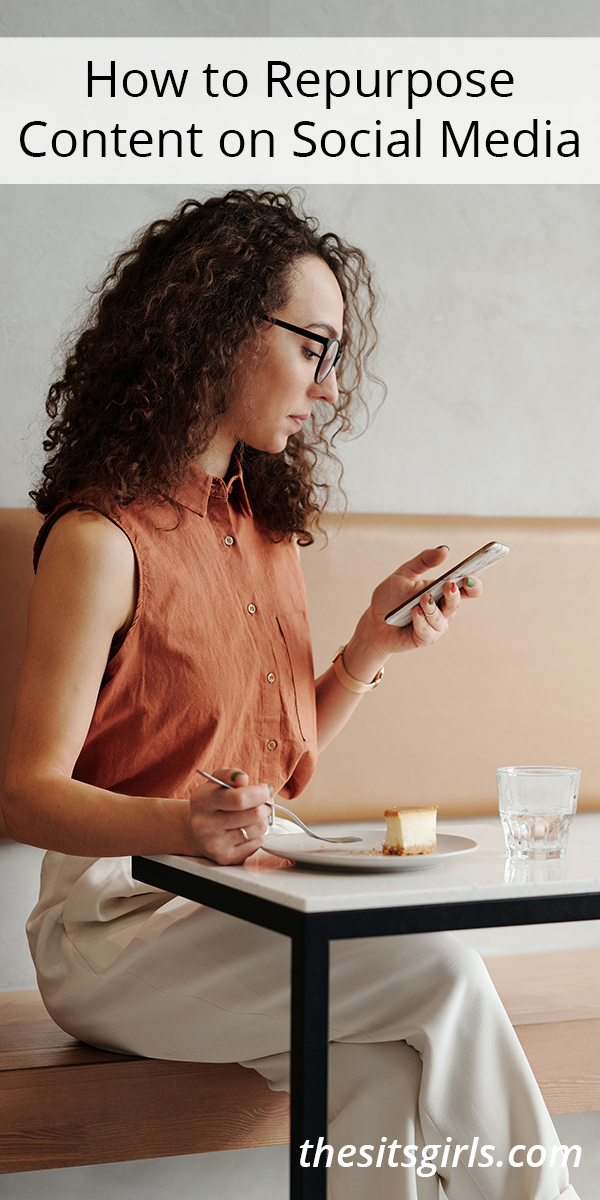 How to Repurpose Your Content for Social Platforms
The majority of content being created today is geared towards social platforms which is a drastic change from prior years when blog content was the prominent form of content being created and repurposed. We have an in-depth outline on how to repurpose old blog content, and this information will always be invaluable, especially for "evergreen" content that is relevant year-over-year. In this article we will teach you how to repurpose social content, tying in its relevance to old blog content as well.
1. Image Sizes for Social Media
When repurposing your images, you want to make sure the image sizing is correct for the social platform. Being strategic about meeting the posting requirements for each platform will not only help you with the algorithm but will also make sure that your image shows up the way you intended and in the best quality.
You can easily streamline this process by thinking ahead while shooting your content. If you post on Facebook, it's widely known that horizontal images function better than vertical. While shooting your content, take images in different orientations, zoomed in and out, so you have options when it comes to posting your content.
The image sizing requirement for each platform often change, be sure to check the FAQs of the platforms you use to make sure you are utilizing the most up-to-date sizing.
2. Creating Video
If you want to be successful on most of the social platforms this year, video is key. No longer do you need to be a Youtube influencer to make great videos. A well-thought-out strategy can turn any type of written content into an engaging video.
When creating video content, think about the key points and use fun animated captions and titles to immediately draw your audience in. Quick, fun videos are a great way to get your content shared and gain followers and engagement.
A good tip for creating video is to either create it on an external camera or use the video function in your phone. Creating a generic video one time will allow you to use that same file to clip the video, speed it up, slow it down, add music, remove music…you get the idea so that it can easily be turned into content for all social platforms. Like written content, prior to creating the video think of all the different angles that you can shoot from to make sure that you have options for repurposing. Taking the time to create a shot list helps make sure you are making the most of your time.
3. Repurposing Old Blog Content
When looking at old blog content, don't only think of resharing the actual post, you can actually take some of the highlights to create stand-alone content that you may or may not want to link back to your original blog post. The idea is the content has already been created, you aren't trying to reinvent the wheel but instead, think of a new way to share the information. 
Our previous blog post on this can give you ideas on how to repurpose old blog content, but also think of ways that you can turn the information that you've already gathered into something that is short and useful on social media. If you did a prior post about at-home manicures, you can easily create video and Pinterest-worthy content highlighting the top 5 items for an at-home manicure and throw in some affiliate links. You could also create a tutorial video on how to paint your nails at home, the options are endless. So if you are ever in a rut and stuck on what new content to create, look at what you've already done and find ways to make it new and relevant again based on what is trending now. 
We hope you gained some inspiration from these few tips on how to repurpose your content whether it is considered evergreen or not.
One last tip to streamline content creation and repurposing is to think of times when the content you are creating may be relevant again and put those dates on your calendar so that when the time comes you just need to repost without thinking about it. A content calendar is invaluable in helping you map out times when you can reshare content. Dig into your analytics, pay attention to the posts that get the most engagement, and start thinking of ways to make the content new again.
We're all for working smarter and not harder when it comes to growing your brand. Here's to making the old new again!