This post may contain affiliate links which may give us a commission at no additional cost to you. As an Amazon Associate we earn from qualifying purchases.
I love Instagram. I also like to share Instagram posts on Twitter and Facebook.
When you share an Instagram post to Facebook, the image shows, and it's visually appealing to the audience on both platforms. (Maybe because Facebook bought Instagram? Hmmm.)
However, when you share an Instagram post to Twitter, the image gets converted to a link.
Wah wah. No image. NO fun.
Ever see this happen?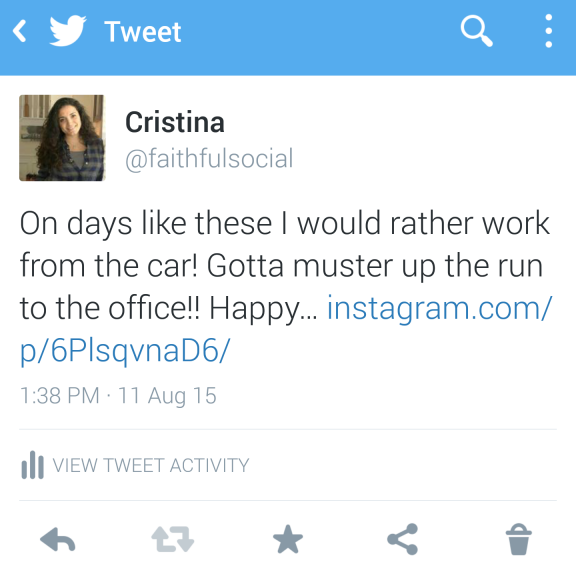 Tsk, tsk, tsk. Yes, I shared an Instagram post to Twitter the wrong way just for you!
Have you ever wanted to learn how to share Instagram posts on Twitter with the picture in the tweet?
There is a solution, and it's name is IFTTT (If This Then That). A nifty online tool that allows you to create IFTTT recipes for all kinds of things, especially converting your Instagram images to show as images on your Twitter feed.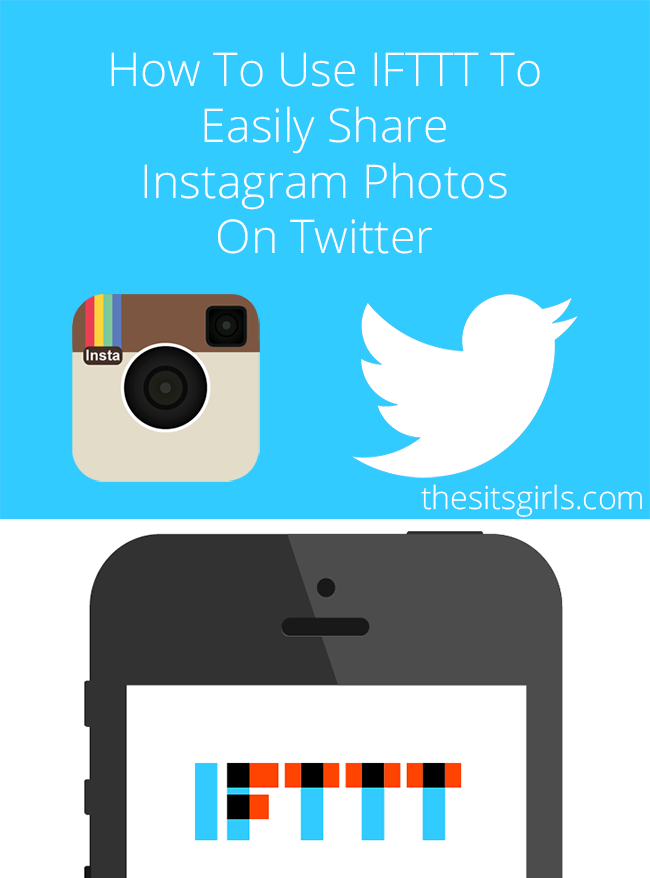 How To Share Instagram Posts On Twitter With IFTTT
Setting up the recipe is easy, but tweaking how you create your Instagram captions takes a little thought. I'll go into my method and share some things to think about when you are posting on Instagram.
Head over to

IFTTT

and set up an account.

Link your Twitter and Instagram accounts.
Add this recipe to your IFTTT account and start sharing!
Not so fast, actually. I promised there would be some things to consider, right?
This recipe means that everytime you share an image to Instagram it automatically (pushes to IFTTT which then) pushes to Twitter.
Before you turn this IFTTT recipe on, ask yourself:
Will I always want my Instagram images shared on Twitter?
Why should you ask yourself this question?
For bloggers who have more of a personal feel to their Instagram maybe you don't want to share every image with your Twitter audience (because that's where you're profesh) or maybe you're not into sharing every image of your dog/child/ice cream cone with your Twitter audience.
If you answered "Yes, I want to share all the things!" Consider this:
The caption should be short and sweet, maybe with one hashtag at the very least. This isn't a hard and fast rule, but think about how you tweet, it's different from how you 'gram, right? If not, it should be!
If you're ok with every image pushing through IFTTT to Twitter, remember that it's probably a good idea to change how you caption your Instagram posts so Twitter audiences see this: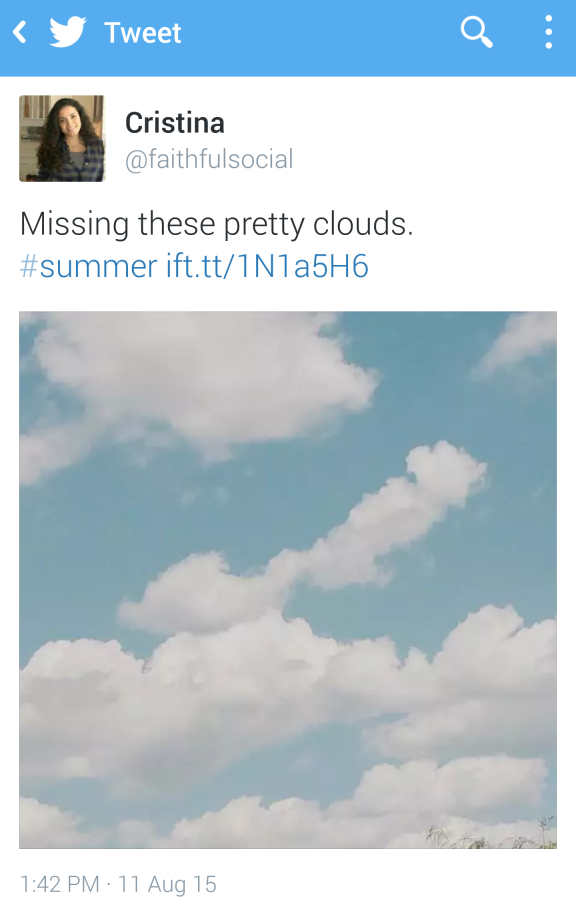 Clean and perfect for your Twitter audience.
But you wanted to say more on Instagram? No problem!
You can go back and edit your Instagram post and add all the content you wanted to include! Here's how I do it:
Create Instagram caption with relevant hashtags on Evernote, a word doc, a draft email, etc. (Bonus Social Media Maven Tip: I have hashtags saved by topics I share on Instagram so I'm not hand typing hashtags with every Instagram post. I just copy and paste from Evernote. This not only saves me time, but keeps my Instagram feed focused and on brand!)
Make sure that the caption's first sentence is optimized for Twitter (a short sentence and a hashtag).
Copy and paste that first sentence with your image to Instagram.
Post to Instagram.
IFTTT will share it to Twitter, and then you'll be able to immediately go back and update the content of your Instagram post (because timing is everything on that platform).
Add relevant hashtags to a comment (to keep the Instagram caption clean – it looks more appealing in the feed).
And that's how you share Instagram posts on Twitter the right way, using IFTTT.
Anyone else use IFTTT? Tell me your favorite IFTTT recipes in the comments!
Want more Instagram advice?
Check out all of our Instagram tips and learn how to regram images here.