This post may contain affiliate links which may give us a commission at no additional cost to you. As an Amazon Associate we earn from qualifying purchases.
If you are anything like my seven year old, you have already started making your holiday plans. He started his Christmas list in August and has formulated his bucket list for Thanksgiving. You may even have your editorial calendars filled out, which is great. The thing left on your to do list is figuring out how to handle your social media strategy for the holidays.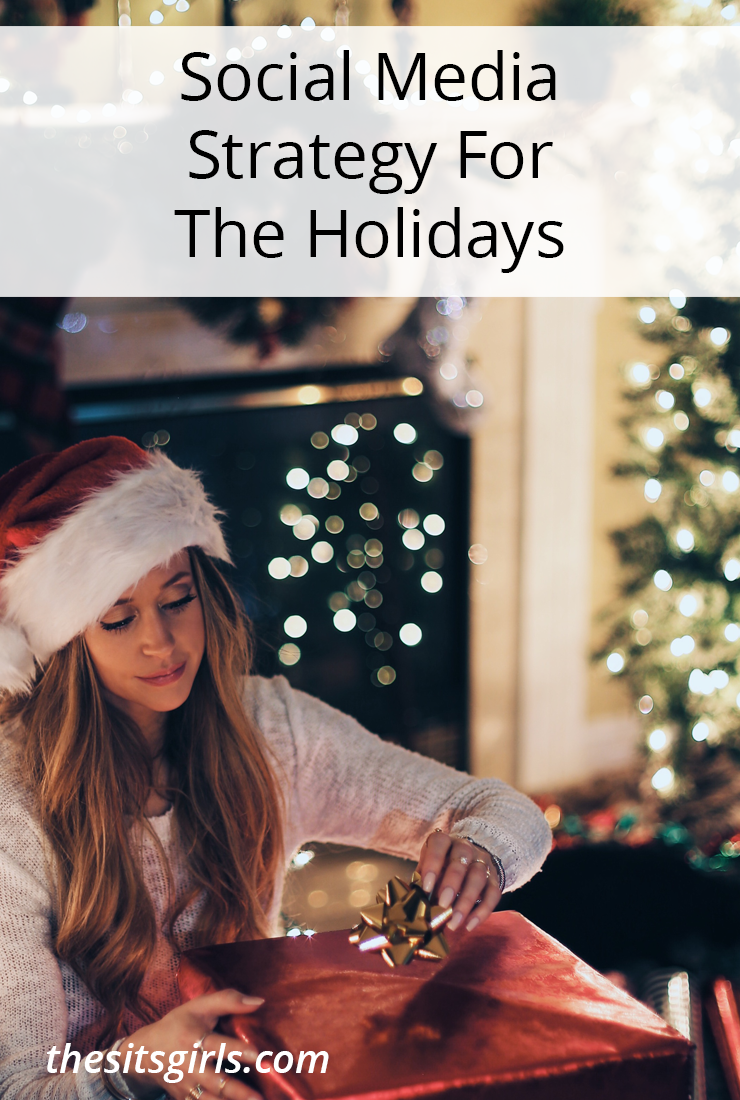 Social Media Strategy For The Holidays
1. Know your goals and audience. If you are trying to keep your social media streams active and your readers interacting with you, you need to focus your strategies on those goals. If you are focusing on driving traffic to your blog, you need to plan fun ways to keep them clicking on your hyperlinks.
2. People are looking for ways to solve holiday problems and make their lives easier. Sharing your posts and posts from other blogs that focus on those two issues will catch people's attention.
3. Working with blogging buddies to cross promote each others posts will insure that others get to see your wonderful ideas along with theirs. You can gather together the links you want to share ahead of time and schedule them to go out during the holidays.
4. Engage your fans by having them share their holiday plans at the end of blog posts, tweets, and Facebook posts. They could also be invited to share pictures of their best holiday moments. This will give you the opportunity to show you are interested in them and give you insights as to who they are.
5. Share fun graphics with holiday information or quotes on your various social media streams. Invite your fans to like or share them with others.
6. Schedule your social media shares with tool like Hootsuite, Buffer, and Tailwind. I don't schedule my Facebook shares out for more than a few days at a time. Keeping up with my readers' comments is important. When I stop in to reply to their comments, I schedule a few more shares.
7. Plan about a month in advance to share holiday related shares and posts. I have a few Thanksgiving posts that I will share this week and next. After those posts go live, I am focusing on evergreen posts and Christmas posts. Christmas related pins have been showing up in my stream for a couple of weeks. People love to plan ahead, and Christmas is already on their minds.
8. Think about adding a holiday themed image to your Facebook header or Twitter page. It will add a fun and festive element to your pages!
9. Don't forget to look back at your old content and pictures. Old holiday pictures can be tagged #latergram on Instagram. Old posts can be collected in a round up of holiday ideas.
10. If you are going off the grid for a holiday, you may want to get someone to baby-sit your accounts while you are away. Some of your readers may be online all during the holidays.
11. Create a holiday countdown by sharing a picture or post that fits you blog's niche each day on your social media streams leading up to a holiday. Your readers will want to come back each day to see what you are sharing.
Trying some or all of these leading up to, and during, the holidays will help your readers feel your holiday cheer. It will also help them stay engaged with you and your blog.
For more tips to help you plan ahead for the holidays on your blog, check out this post. And don't forget to take a peek at our 12 tips to reduce holiday stress (hopefully before it starts)!