This post may contain affiliate links which may give us a commission at no additional cost to you. As an Amazon Associate we earn from qualifying purchases.
I am a huge Twitter fan. To me, it's still a gold mine filled with valuable resources for us to grab. If you know anything about me, you know I love a good Twitter Chat! They are a lot of fun. I love the fact that I can carry on many different conversations at once with a wide variety of people, while talking about the main topic, too. Most Twitter Chats are fast paced and highly engaging. There are a few key points to ensure that your Twitter Chat is successful.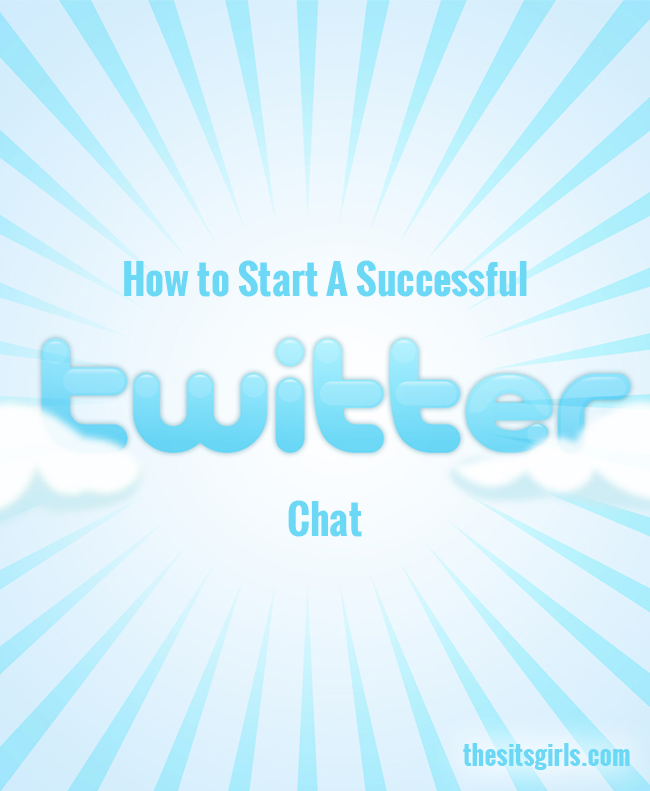 How To Start A Successful Twitter Chat
1. The Basics
You shouldn't sign up to host a Twitter Chat unless you've been a participant in other Twitter Chats. It looks easy to do until you actually do it. If you've never done a Twitter Chat you can check out my quick how-to video.
The first thing you need to do is pick out a hashtag that will capture the right audience. You can see what hashtags are available by checking out Hashtag.org. You can also claim your chosen hashtag as your own.
Next you need to be sure you've selected the right day and time to host an event. You can check out this Google Twitter Chat Schedule to see when some of the big Twitter Chats are happening throughout the month.
2. Be Organized
If you preplan your Twitter Chat, you are more inclined to be able to keep up with all the conversations happening throughout a chat you're hosting. If you add in co-hosts for the event that will help with this issue tremendously. Co-hosts are gem well worth having for any Twitter Chat.
You need to have your topic picked out, questions ready, and any other key points you want to mention in the chat. You can use this Google Drive Twitter Chat template to help you get that information lined up.
3. Market It
Marketing a Twitter Chat is vital to its success. I would recommend that you get a few bloggers on board to write up the blog post showcasing the event. Also, be sure that you do social media promotions about the event a couple weeks in advance.
In addition to marketing the Twitter Chat on other blogs, make sure that you add your event to Twitter Chat listings. Plus, share the event via Facebook and Google+ events section, too. There are also Facebook groups and pages that you can list your Twitter Chat with for extra exposure.
Be sure that all hosts involved also send out email notifications about the event a couple weeks in advance, a couple days before the event, and the day of it. This will ensure that more people know about it. People may find your chat in real time — but there is more chance of that happening if you start with lots of guests who are participating due to your promotion before the date.
4. Enjoy It
If you have done all of these steps, you are sure to have a successful Twitter Chat. Do your best to keep up with all the conversations happening throughout the event. Remember the more engaged everyone is the greater the chance for your Twitter Chat to trend on Twitter. If you're doing it for a company and want to see the results of your efforts, you can go to Hash Tracking and get your stats.
What would you add to this list of suggestions?