This post may contain affiliate links which may give us a commission at no additional cost to you. As an Amazon Associate we earn from qualifying purchases.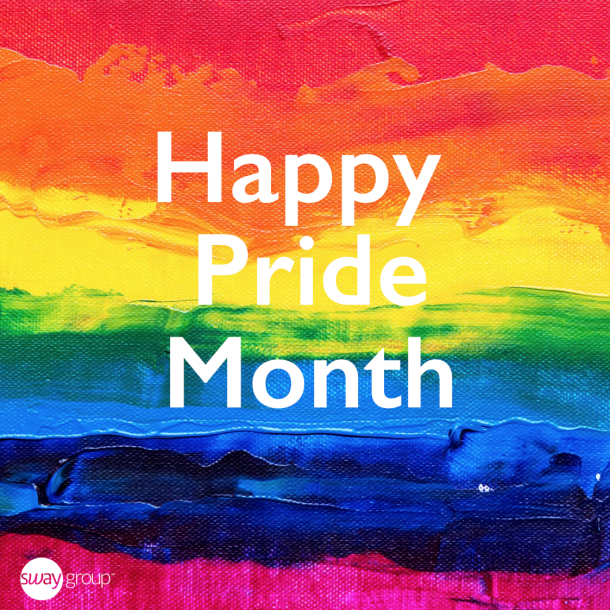 We're closing out Pride Month by highlighting ten amazing LGBTQ+ Influencers we think you should follow!
View this post on Instagram

Erin lives in Philadelphia with her wife and adorable daughter where she creates seriously delicious recipes. From savory snack plates to more elaborate fare, she will tickle your palate fancy with dishes that are delicious as well as pleasing to the eye.
View this post on Instagram

Jon and Triton share their family adventures as they travel the world with their two teenage daughters. From stunning trip photography to recipe development, cooking, and more, they produce work that is lively and fully embraces all facets of their content through a unique lens.
View this post on Instagram

Aaron is a recipe developer and food writer sharing amazing food photos and his life in NYC. With education from the French Culinary Institute, he serves up refined tastes that showcase his penchant for creating something that is appealing both visually and to the taste buds.

Teri is an interior design influencer who shares a passion for DIY renovations and social justice using her feed to bring light and education wherever she can.
View this post on Instagram

Raff is a California-living wife and mom of three born within eight months of each other. She focuses on plant-based living, enjoying adventures outdoors, and living each day to the fullest.
View this post on Instagram

Beau and Matt are DIY and design inspiration influencers based in New Orleans and currently renovating a Victorian home. Whether they are sharing delicious recipes or beautiful spaces, they know how to connect with their audience in a meaningful and relatable way.
View this post on Instagram

Arielle is passionate about transgender advocacy and coffee, which they also share on their handles @transandcaffeinated and@ariellattes Whether it's a trip to the beach or changing up their hair aesthetic, you can always find them smiling and ready for life's next adventure.
View this post on Instagram

Shavonda is an interior design influencer who focuses on small space living and believes that curating a home is a marathon, not a sprint. She has previously been seen in Domino, HGTV, Parents, Real Simple, BHG, and more and enjoys creating eclectic spaces with bold patterns and vibrant colors.
View this post on Instagram

Abby is an adventurous lifestyle influencer who specializes in sharing content that is vivid, bold, and full of life. She is a wife, mom of two, and military member in the United States Air Force.
View this post on Instagram

Angelica is a life and style influencer who shares about all things parenthood, travel, and more from Arizona. She is a wife and mother of two who loves to capture her life candidly through engaging photography and storytelling.