This post may contain affiliate links which may give us a commission at no additional cost to you. As an Amazon Associate we earn from qualifying purchases.
Timing is everything, that is one phrase that stands true in life…and on TikTok! As with most social platforms, there are ideal times that you should post to ensure you get the most engagement and views. Learning the best time to post on TikTok isn't a one size fits all solution, it depends on a variety of factors including your target audience.
Finding out the times when your target audience is on the platform requires you to know who your content will resonate with. We've shared a previous article on finding your niche on TikTok, if you aren't quite sure who your audience is or who you want them to be this past article is a great place to start thinking about who your audience is on TikTok.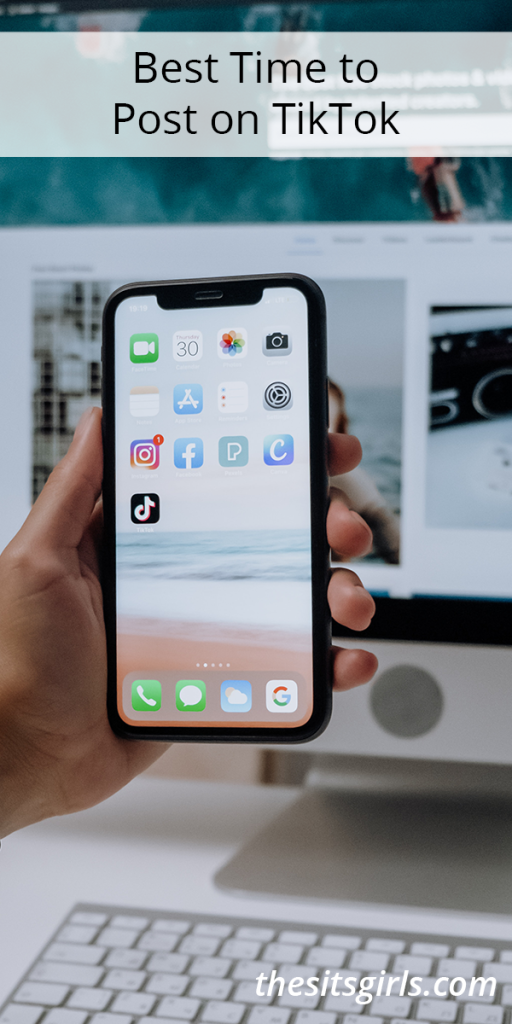 How To Find the Best Time to Post on TikTok
In order to get the analytics needed to decipher the best times and how often you need to post on your account, you need to start somewhere. TikTok is a global community and people all over the world will see your content at different times. We recommend posting in the morning, early afternoon, late afternoon, and in the evening over a period of time and delve into your analytics to see when it's your best time to post on TikTok.
The great thing about the TikTok "For Your Page" is it will serve your content to those that are interested whether you have a ton of followers or a few, however none of the content is usually over a day old, this means you have to post regularly to show up on the page. Consistently trying out various times over a few weeks should give you an idea of who your audience is, when they're online, and your best times for posting.
Through various experiments, Hootsuite has found there are generally a few best times to post on TikTok. These times may or may not work for you but are worth throwing in the mix to see how they perform for you:
Tuesday: 7 AM PST
Thursday: 10 AM PST
Friday: 5 AM PST
Creating content takes a lot of creativity and most of all work. You definitely want to ensure your work is seen by as many eyes as possible and taking the extra steps to define your audience and get an idea of the best times to post may seem like a hard task, but you will reap the benefits in the long run.
Want to learn more about TikTok?
Check out these articles: