This post may contain affiliate links which may give us a commission at no additional cost to you. As an Amazon Associate we earn from qualifying purchases.
Every night there are several Twitter events that happen online, and you don't even have to leave your house to participate. These events are different from a Tweet-Up, where people coordinate a live meet-up using Twitter to get together in person. Instead, a Twitter chat is where a group of people decide to virtually meet up on Twitter at a designated time period to discuss a given topic.

Twitter Chat Basics
Here's the basic info you need to know about participating in a Twitter chat.
First thing's first; you must be a Twitter user. If you aren't a Twitter user, sign up at www.twitter.com. If you need help, read this helpful article on how to create your twitter account.
What is a Hastag?
Twitter chats use hashtags. A hashtag is a way to track a specific topic or event on Twitter. Hashtags begin with the hashmark (or pound) symbol (#) and incorporate a word or series of words with no spaces. Examples of hashtags are #bloggybootcamp, #SITSBooks, etc. In the case of our Twitter Chat, the hashtag is #SITS31DBBB. If you'd like to read more on hashtags you can check out my post Do You #Hashtag?
Other Twitter Chat Info
Twitter chats are scheduled on specific days and times.
Twitter chats are run by a moderator who keeps the conversation moving forward. During a typical chat, a moderator asks questions that the participants then answers.
Tweet chats thrive on conversation. In order to get the most from a chat, one must participate; this is not the time to be shy! However, please be respectful.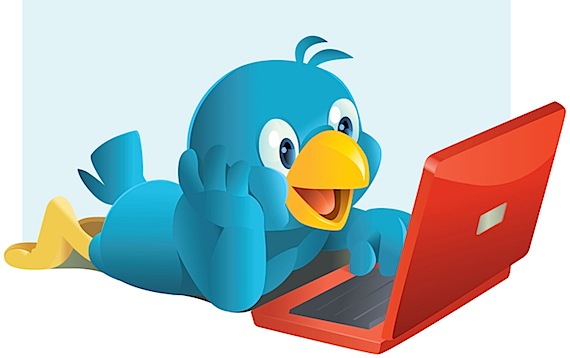 The Top 10 How To's of Twitter Chatting
The first thing to understand about a Twitter chat is that there is no special "chat" function on Twitter. Rather, participants have simply chosen to include the same hashtag in all of their tweets. And when that hashtag is isolated from everything else that's being said on Twitter, you have a Twitter chat. You can choose to do the stand-by "just follow along with the hashtag" on Twitter, but you will probably get lost.  Instead, it's best to use a Twitter Aggregator. Twitter Aggregators are programs that gather tweets mentioning a common hashtag and display them together to be read in real-time. Some options are:
At the scheduled chat time, log into whatever Twitter program you are using with your Twitter name and password. Enter the hashtag at the top of the screen.
This is an etiquette point: It is wise to let your followers know you will be participating in a chat, as your feed will be running pretty crazy if you are participating full force.
When your chat begins, it is nice to say "hi" and introduce yourself.
The moderator will start the chat by asking a question.
When you answer questions, make sure you notate which question you are answering.
Remember to add the chat hashtag to the end of your tweets if you are using a platform that does not automatically do this.
Be yourself and speak up, that is what the conversation is for… so you can be heard!  Don't be shy! With that said, the chat is about sharing your experiences, and not selling yourself or services.  Avoid spamming your fellow participants.
A word to the wise: Things move very fast in Tweet Chat. If you would like to make a comment in response to someone's tweet, make sure you use the @ symbol so that it puts your reply in the person's mention area.  Otherwise, they might miss your response.
Maybe there is a SITStah or two whose posts have touched your heart.  Or perhaps you are in the same niche or find a site interesting, insightful, or helpful.  When this happens, be sure to add these people to the list of Twitter users you follow. This is a great way to build your network and niche!
Happy Twitter Chatting!
Other Related Twitter Articles
Don't Be Afraid: A Twitter How To