This post may contain affiliate links which may give us a commission at no additional cost to you. As an Amazon Associate we earn from qualifying purchases.
Ever wanted a fabulous and eye-catching photo in your Twitter header? Now you can! This week, Twitter rolled out a new way for users to add photos to their Twitter header profiles.
And we want to help you get started!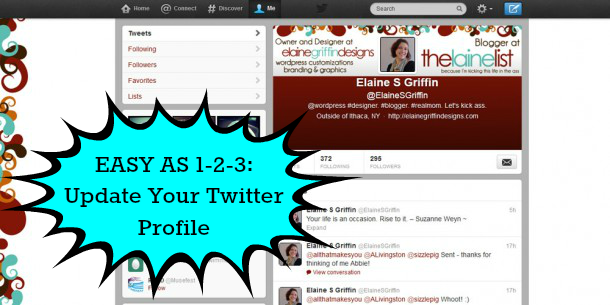 New Twitter Headers
Twitter has rolled out some changes to the way it presents profiles. They are doing this to make you look good across all devices, so take advantage of it! My suggestion: get rid of the information and branding on the custom background, and move it to the header.
What You Need to Know To Customize Your Twitter Header
Custom header images should be sized to 1252×626, and will be resized by Twitter.
Your profile picture, or avatar, will be placed close to the top in the middle of your custom header, so make sure there is no important information there.
Your profile information, for example, your name, location, and URL, will be placed on the header under your profile image.
Check out all the details by clicking the below link.
Read the full post here: Update Your Twitter Profile Header Today!