This post may contain affiliate links which may give us a commission at no additional cost to you. As an Amazon Associate we earn from qualifying purchases.
By using the same hashtag on twitter during a set period of time, you can join in a twitter party, like our #SITSSharefest every Saturday morning at 10 AM ET/7 AM PT.
Some twitter parties are informative, some have prizes, and some are just for conversation. You can follow the conversation and join in by searching for the party's hashtag or by using something like tweetgrid, which will give you a column for the party hashtag, a column for the host(s), and a column where you can see what people are tweeting to you.
Why should you join in a twitter party and how do you make the most of one?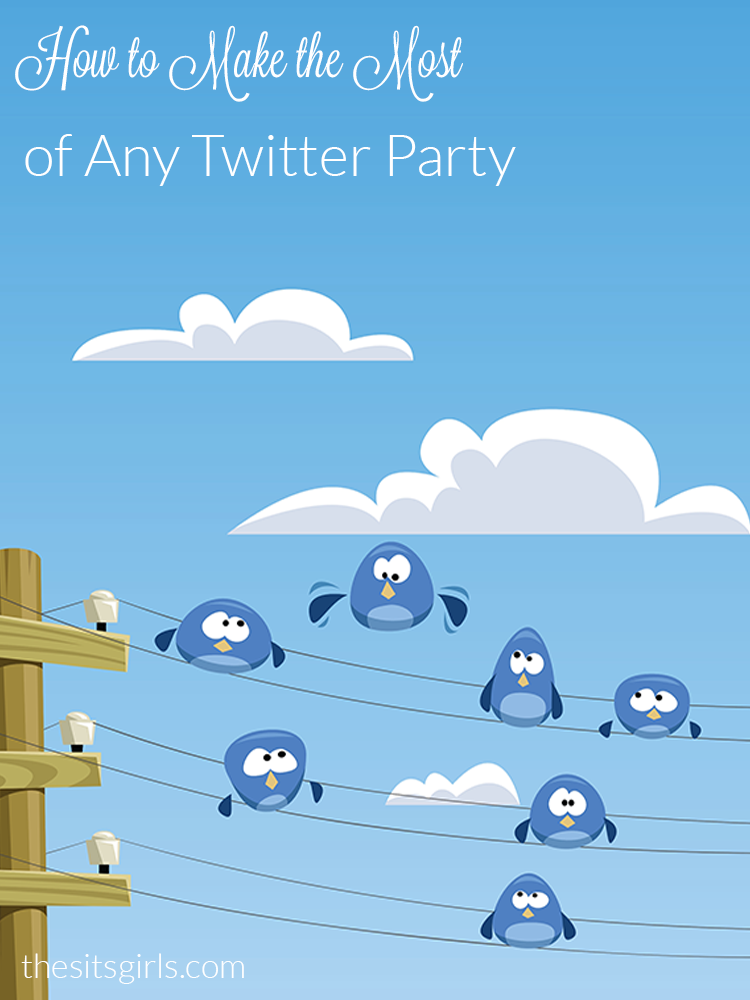 To meet new people on twitter
Twitter parties are a good opportunity to get to hear from people you don't already follow.  Depending on the topic of the twitter party you are attending, you might already know that you have something in common with others there. Or maybe you'll see a few who make you laugh or whose thoughts align with yours or who you think you'd like to hear more from. Twitter parties can move fast so it can be distracting to follow new people in the middle of a party. You can either go back through the tweets after the party is over and follow people then or you can "favorite" tweets of people you'd like to follow as you see them. Then, after the party is over, go through the tweets you favorited and follow those people.
To have new people meet you
Not only are you seeing new people on twitter by joining in a twitter party, but new people are seeing you, as well! It's an opportunity to break out of the twitter circles you are in and get new followers. If the twitter party that you are joining in is sponsored by a brand, it can be your introduction to them and you may be able to approach them later.  RT the hosts so that those not at the twitter party but who follow you can see what you are responding to. RT others' tweets that you find interesting or agree with. And of course, add your own unique voice to the conversation: don't forget that it's a conversation!
To win prizes
While not every twitter party has prizes involved, some do! Be sure to check to see if there are requirements to win. You have to RSVP for some while others choose their winners randomly from whomever is at the party.
Do you join in twitter parties? We hope to see you at an upcoming #SITSBlogging!