This post may contain affiliate links which may give us a commission at no additional cost to you. As an Amazon Associate we earn from qualifying purchases.
Social media is always changing and in this space we need to ensure we are staying on top of all of the changes. Google Plus has recently made a new change that we are thrilled about!
Have you heard of Google Plus Ripples? If you haven't, then you are not alone.
This is a feature that we recently came across and it has truly changed the way we look at the content we share on Google Plus. Facebook has insights which help you determine what status updates are getting engagement and views, but until recently Google Plus didn't have much in terms of statistics for you to view.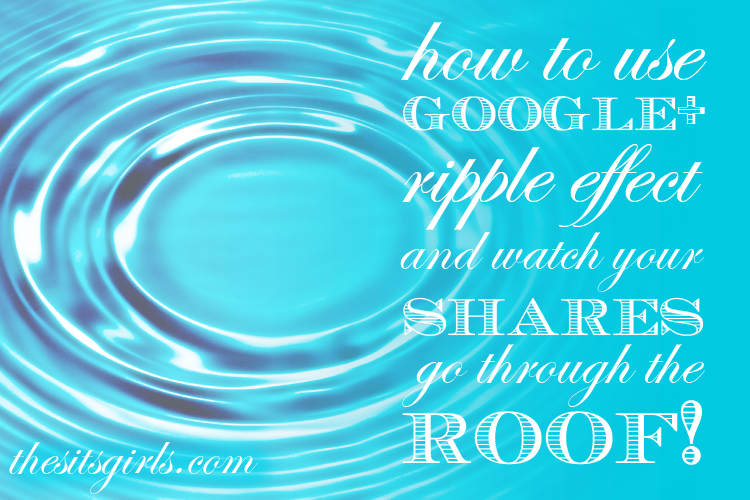 What is Google Plus Ripples?
Simply put, Google Plus Ripples is a tool that allows you to see who is sharing your content and how it's spreading across the Google Plus platform. At The SITS Girls, we use this tool to determine what type of content our community is finding useful and what they want to see more of.
This tool is also a great way to see who is interacting on our page and develop a strategy to increase that number.
We created a short video tutorial below that will help you understand and apply the Google Plus Ripples feature on your own page.
How to Use Google Plus Ripples
LOOKING FOR MORE TIPS?
Did you enjoy this video tutorial on Google Plus Ripples? If so, then keep reading!