This post may contain affiliate links which may give us a commission at no additional cost to you. As an Amazon Associate we earn from qualifying purchases.
Seriously? Another social media network? Those were honestly my first thoughts when I heard other bloggers raving about Periscope. But after hearing about it over and over again, I decided to look into it. And am I ever glad I did!
What is Periscope?
Periscope is a social media app that allows people to broadcast live video and interact via chat with viewers via your smartphone or tablet. It's fairly new (Periscope launched in March of this year) but already boasts 10 million users.
So Periscope is off to a great start, but what does that have to do with you as a blogger?
Periscope presents a unique opportunity to connect with your audience PLUS reach new fans.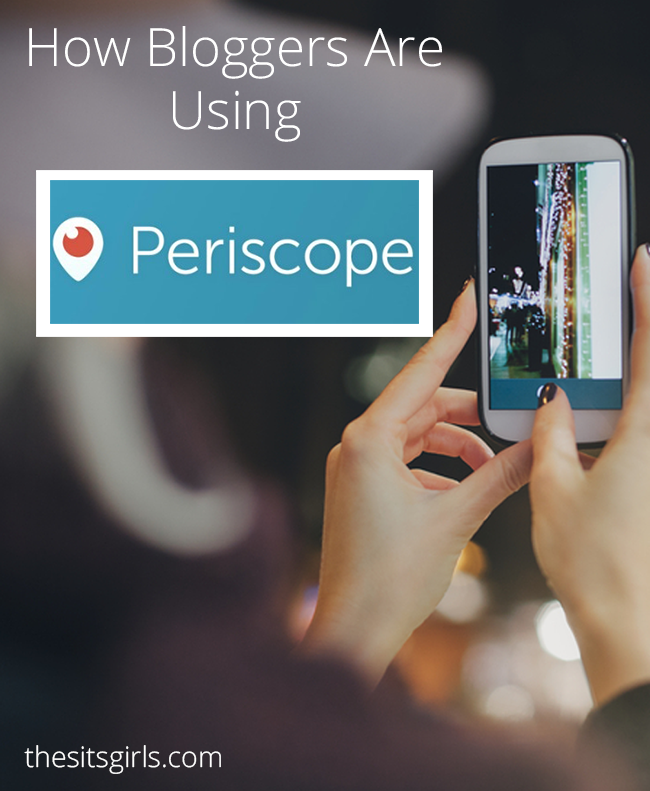 What I love About Periscope
It's real. There's no tricky video editing, no retakes (unless you stop and start over). No one expects a polished performance on Periscope so the pressure is very low.

No expensive equipment or software needed! All you need is a smartphone or a tablet and you're good to go.

It's fun! This is blog comments on steroids, my friends! If you like talking with your readers, you'll love talking to them live even more!

You create instant rapport. Personality comes through so easily on video.

The potential is tremendous! While there are 10+ million users, my impression is that the number of people actually broadcasting is relatively low. At any one time, I've seen around 100 live broadcasts on the global list. What does this mean for you? It means that your competition for viewers is quite low. Especially now while the network is still new, you have the opportunity to get in on the ground floor and build a following.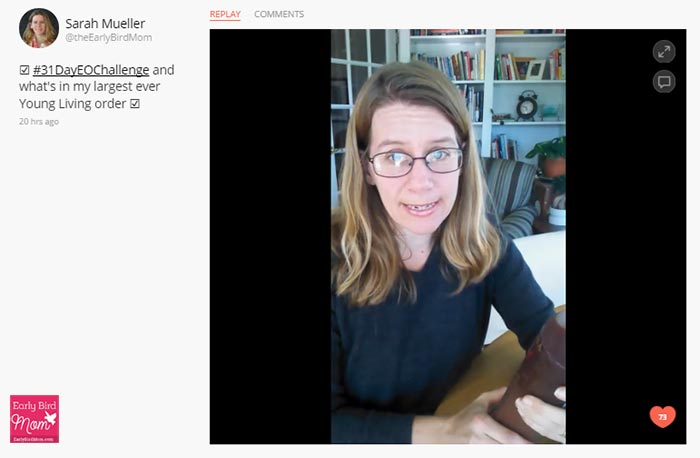 What would you use Periscope for?
demo a short craft or recipe

show a before and after project

work through a 31 day challenge with your readers

discuss a popular blog post

talk about a great book you've read

interview someone about your niche

show a behind the scenes look of your workspace, kitchen, etc.

check in with your readers from a special venue (conference, outing, etc.)

ask your fans a question and get input
On a recent Periscope for the SITS Girls, we were chatting about Pinterest so I opened up my laptop and walked through a few tips about Pinterest. This kind of application is super easy to do and fans love it!
How To Do Your First Periscope
Signup for an account and set up your phone or tablet with the app. Cristina has helpful instructions on getting set up with Periscope. (Make sure you follow @SITGirls and me @theEarlyBirdMom!)

Watch a few scopes from other people so you get a feel for how they work.

Decide on a topic for your scope. You definitely don't want to start broadcasting without an idea of what you're going to say. I always have at least a few bullet points written down so I don't forget something.

Write a good title for your scope. You cannot edit the title once you start broadcasting so make sure you don't have any typos! I learned this one the hard way. Emoticons in the title are also fun and help attract attention.

Make sure you have decent lighting and your device is fully charged. There's nothing more frustrating that being in the middle of a scope that's going beautifully only to have your phone die! You can also turn your device to airplane mode so a call or notification doesn't interrupt your scope.

Take a few deep breaths and hit broadcast. You may be nervous during your first few scopes, but just imagine you're talking to a few friends. Scoping gets much, much easier with practice. If you're really nervous, see how to beat procrastination and do hard things.

Be prepared to block viewers who leave unsavory comments. Unfortunately trolls roam around Periscope just like they do the rest of the internet. Occasionally they'll jump into a scope and try to cause trouble. Just tap their comment when it happens and hit block.
Periscope will save your scope for 24 hours so people can watch the replay. If you want to save your scopes indefinitely, you can use a free service called Katch.me to create your own Periscope archive.
Broadcasting live video might be a step outside your comfort zone. But give it a try anyway. You might be surprised to find (like me) that you love it!
Have you done your first scope yet?
Leave your Periscope handle in the comments!
For more Periscope help, check out these 25 useful Periscope tips for bloggers!